Valve and Microsoft teamed up to better support the Steam Deck, with Xbox Cloud Gaming now supported through the Edge browser.
"We're particularly excited about this ourselves as we feel it can open new opportunities in the Linux gaming community." — Missy Quarry, Community Manage for Microsoft Edge
It must be a particularly cold day in hell for Microsoft to move closer to supporting a Linux system, although it already worked on Linux through Chromium-based browsers so they haven't exactly pushed the boat out. Still, it's a pretty big shift from the old Microsoft wouldn't you say?
There's a Reddit Post (with custom artwork you can use) and a Support Article that goes over the steps needed. It's not quick and easy but it's not overly complicated either. In short:
Load Discover Software Centre from Desktop Mode.
Install Microsoft Edge (the icon will say "Beta").
Find Edge in the Application Launcher (bottom left icon), right click it and hit Add to Steam.
When the Steam list comes up, find Edge and add it.
Now you'll need to set an override for the Flatpak package of Edge that's installed. You can either do it using Flatseal or this terminal command in the Konsole app: flatpak --user override --filesystem=/run/udev:ro com.microsoft.Edge.
Now you'll need to edit the shortcut in Steam. Locate Edge in your Steam Library, right click -> Properties.
Where it says "Launch Options" at the bottom, enter this in after what's already there: --window-size=1024,640 --force-device-scale-factor=1.25 --device-scale-factor=1.25 --kiosk "https://www.xbox.com/play"
Optional: change the shortcut name to "Xbox Cloud Gaming (Beta)".
You will also need to change Steam Input to "Gamepad with touchpad as Mouse".
Over time, this process will get much easier, as Microsoft's Ben Mathwig confirmed on Twitter they are actively working on it all.
Here's a list of games Xbox Cloud supports.
So far, it seems a little finicky though. Sometimes the game/store pages won't load, it gives a little ping noise and nothing really happens. Same for loading some games, it makes the ping sound and then…nothing. Not entirely sure what the issue is here, and it could be specific to my Deck somewhere but it's certainly not working as expected right now for me overall apart from the first game I tried. It seems entirely random on what game pages load and what games actually work. Update: if you also face the same problem, clear the Edge browser Cache in desktop mode. Fixes it every time for me. I've been chatting to Microsoft about it, and have given them info on it. Update 2: after my feedback, Microsoft have tracked it down and are working on a fix. Update 3 - 23/03/22: I continued testing for MSFT and they fixed the issue, games all load properly now as the modal to tell you about controls, network and such appears correctly now.
Quick video demonstration: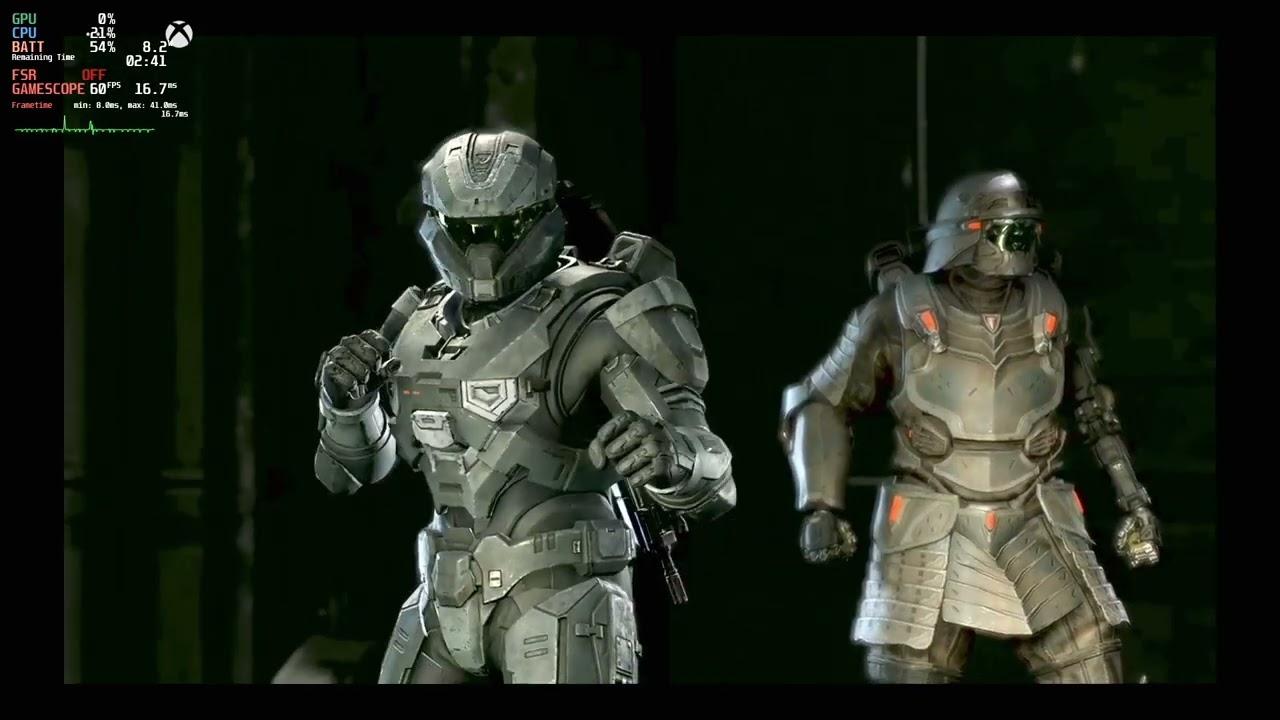 Why is it all needed? Well, Chrome doesn't yet support the Deck controls, which I noted in my original review. So Microsoft have come along to present Edge as your cloud gaming Steam Deck saviour here.
Guess what? It works for Stadia too. I tested it working just fine, you can just change the launch options URL to go to Stadia instead if you wish. Meanwhile, GeForce NOW just complains about an unsupported browser.
Some you may have missed, popular articles from the last month: