Building up a settlement on the go is going to be a reality soon for RimWorld fans, as a fresh Beta version is now available and ready for testing with the Steam Deck.
Planned to release in full on April 6, they're giving mod creators a little extra time to prepare as it's upgraded a lot of the internals for the Steam integration so quite a few mods could break with this Beta. They said everything but a few mods should work, and you can test by opting into the "steam_deck" Beta branch (no password).
"The update focuses on Steam Deck changes and improvements. The UI changes make it easier to read on-screen text and type with the Steam Deck keyboard, and menus look a lot better. The controls make more sense now with improved scrolling, zooming, time control, and touch screen navigation. Overall, playing RimWorld on Steam Deck should be a lot smoother with more intuitive controls. There may be more changes on the way to get RimWorld a "Verified" status for Steam Deck." — Ludeon Studios
Giving it a short test today, it actually feels pretty great on the Steam Deck, not that I have any real idea what I'm doing as it's been a very long time since I played (direct download previously hence no time on Steam) but here you go: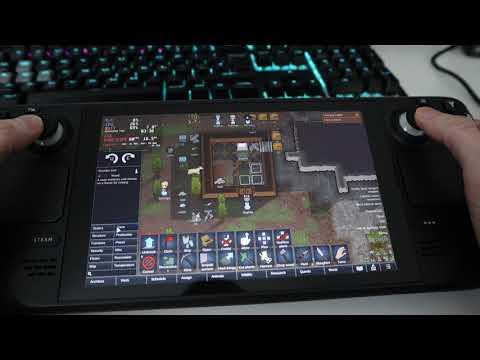 Even though it's a native Linux game, Valve tested compatibility for this one and set it to Proton 7.
You can buy RimWorld for Linux from GOG, Humble Store and Steam.
Some you may have missed, popular articles from the last month: