Valve has released a news post going over some of the changes and improvements of the Steam Deck over the first month since the initial release. There's a lot that's been going on, with updates releasing rather regularly. Most of it, we've already gone over in articles you can follow on the Steam Deck tag and videos on the GamingOnLinux YouTube Channel.
Some of what's mentioned includes jumping over 2,000 Verified and Playable titles, which is a nice healthy number for such a new system. There's quite a lot of issues there though, they know this, and so the feedback system was introduced to see how different the experience is compared with Deck Verified and what players actually see.
Anti-Cheat is another one, perhaps the biggest mountain the Deck has yet to climb even a little. This is the first time anyone official has actually mentioned Apex Legends, which got officially Deck Verified last month, so that's nice to see. They also noted Elden Ring as another that has Easy Anti-Cheat hooked up. Valve say of course "One of our top priorities is to support as many titles on Steam as possible, and this includes titles that employ anti-cheat technology." but only having two new games to note is just showing how difficult it is to get developers to do it.
There's a few other points that Valve went over, but if you've read much on the Steam Deck from me or others, it will all be old news by now. Like Xbox Cloud Gaming, many Keyboard improvements, Windows drivers and so on.
Valve did their own little overview too: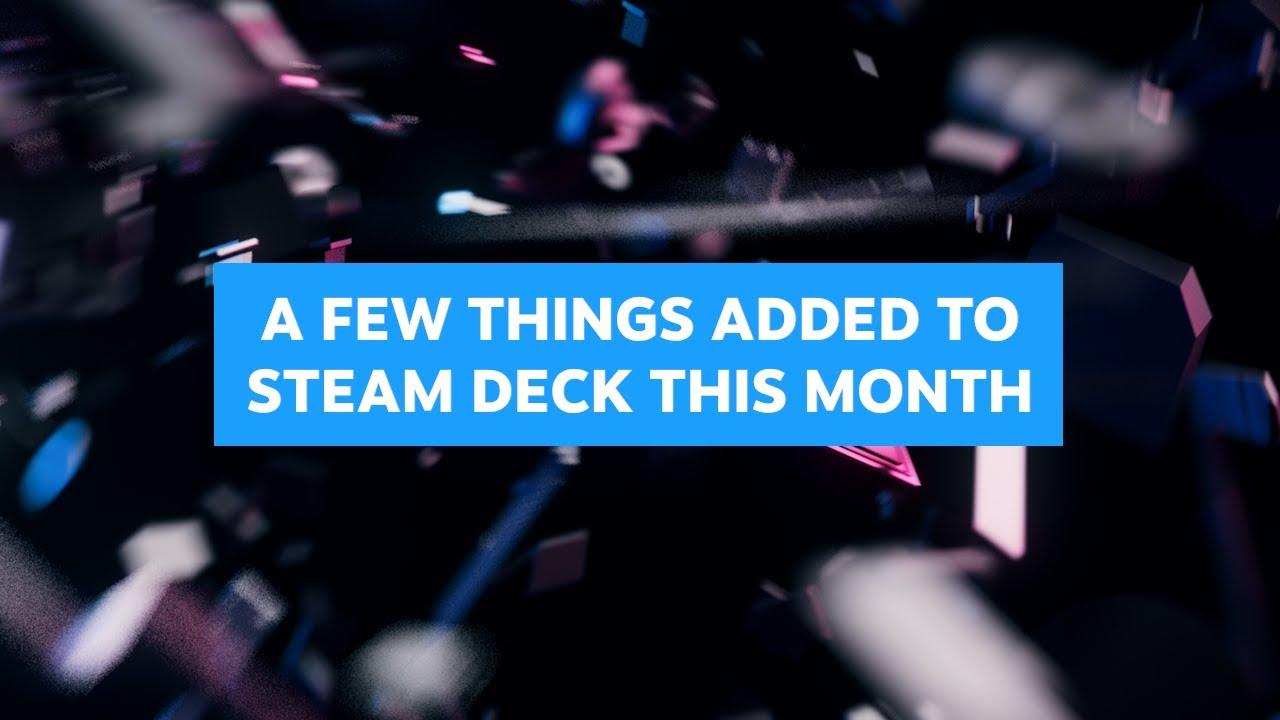 Overall, it's been a fantastic month for the Steam Deck and Linux Gaming as a whole thanks to it and all of Valve's effort in making it a success. They're doing a huge amount right.
Some you may have missed, popular articles from the last month: