Musical puzzle-adventure game Sonority is out now from Hanging Gardens Interactive and Application Systems Heidelberg. I took a look so you know what to expect. Note: key provided by the publisher.
Set in a world where music is magic, you set off on a journey to help heal a friend and use the power of music to overcome many obstacles in your way. Here's the thing — I'm completely terrible at having any kind of rhythm, and musically I don't have the tiniest bit of talent, so I had no idea what to expect from such a musical adventure. The developers said that "no previous musical knowledge necessary", so I really put it to the test and thankfully it wasn't overly confusing, relatively simple but still beautiful in the presentation.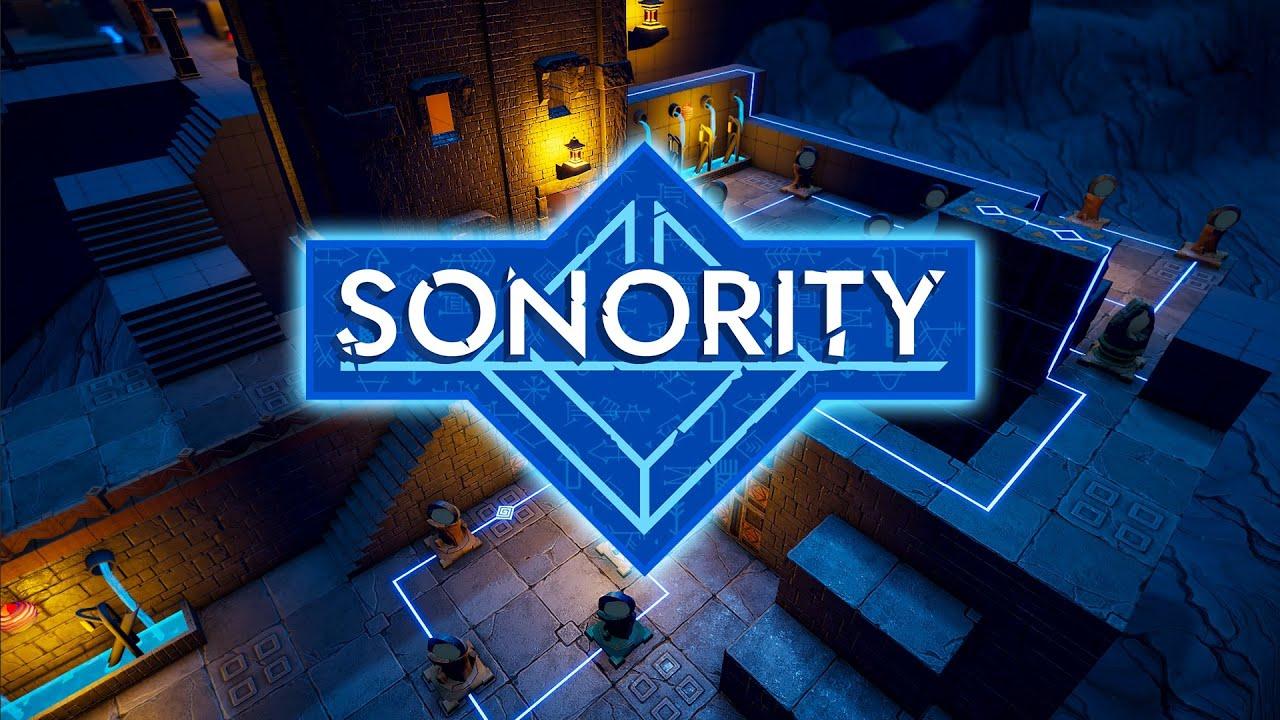 As you go through the game you explore different areas, each having a few different sets of puzzles. A lot of it is about moving blocks around to access other areas, or to bring down barriers. You do this by collecting and then playing various notes on a pan flute while you're next to various stones that capture the note — then you run the puzzle sequence and see what happens. You can do each puzzle as many times as you like, until you get it right.
The notes are simple to play too, as it's just one-note per-key and you can pick between using letters or numbers on keyboard and they're spread across various buttons on a gamepad. Although the notes at the bottom of the screen don't show gamepad prompts, which was a little troublesome.
While a puzzle sequence is playing, you need to keep an eye on what moves with each note. It's all logical and well thought-out.  Just a little concentration and listening is all that's needed, so there's no real frustration involved, it's all thoroughly peaceful and enjoyable although there's a few tricky puzzles that stumped me for a while on getting the notes in the right order when multiple things were moving.
A bit quirky with the story, that sees you follow a Racoon that's friends with a weird stone head that can't quite believe you can understand them. Touching though, all about helping out a friend.
Game Features:
Interesting new puzzle mechanic based on melodies. (Simple note sequences develop into small melodies and then into complex pieces of music.)
A touching story about Esther and an old, oddball raccoon and his singing stone friends.
A lovingly designed, cohesive 3D game world with varied locations.
Atmospheric, extensive soundtrack with English and German versions of original songs.
Play with keyboard or controller.
You also get full voice-over in both English and German, with text available for: English, German, French, Italian, Spanish, Brazilian Portuguese, Russian, Korean, Japanese and Chinese.
It's also Steam Deck Playable, mainly due to some text being a little too small. Hopefully the developer can tweak that to make it properly Verified. Overall, a great puzzle game with a lovely atmosphere that works great on Linux.
Available to buy from Humble Store and Steam. With a Linux version coming to GOG soon too.
Some you may have missed, popular articles from the last month: