Casebook 1899 - The Leipzig Murders is a fresh upcoming retro pixel-art point and click adventure, with a brand new demo available to try now. Homo Narrans Studio are crowdfunding it now on Kickstarter, with a €15,000 goal and to entice people in the demo features the first full case to play through.
"Immerse yourself in an industrial metropolis on the threshold of the 20th century and solve four exciting murder cases as detective Joseph Kreiser. You work for the police of a German boomtown in the late industrial age and find yourself in a classist society where workers, women and other marginalised groups fight for their say, often leading to violent crime. In a time of upheaval, you may be looking for answers but come across human abysses."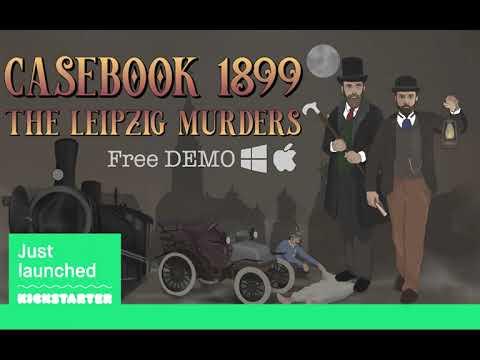 Game Features:
Classic Point-And-Click Adventure
Environmental puzzles and inventory
Witness interviews and dialogue options
Combine clues in the notebook to draw new conclusions
No game-over screen
Multiple endings for each case - whether you arrest the right suspect depends on your skills
Complete German voice-over
Subtitles in German and English
Find clues and interrogate witnesses in meticulously researched historical locations
Focus on dialogue and interaction
You can try the demo on Steam and support the Kickstarter.
Some you may have missed, popular articles from the last month: