Love racing spaceships? Check out Fly Dangerous, originally created as a love letter to the Elite Dangerous racing community, it's now available on Steam and it's free.
"Ever wanted to take a ridiculously fast, fully-controllable rocket ship and fly it like the lunatic that lives inside of all of us? Well now you can!
Fly Dangerous is a game where 60Gs of acceleration is just fine because who needs realism? Configure your flight stick (or mouse, keyboard, gamepad or ... steering wheel, no judgements here but good luck) and take to the skies at absurd speeds."
The developer mentioned that it will remain free as "The top and bottom of it is this is a game I want to play and it's become a fun community project which stopped us going mad during a global pandemic. With this being a competitive / community-focused game at heart, the niche-within-a-niche nature means that the less barriers to entry, the better it will be for everyone." and they might look at ways people can support the game development in future.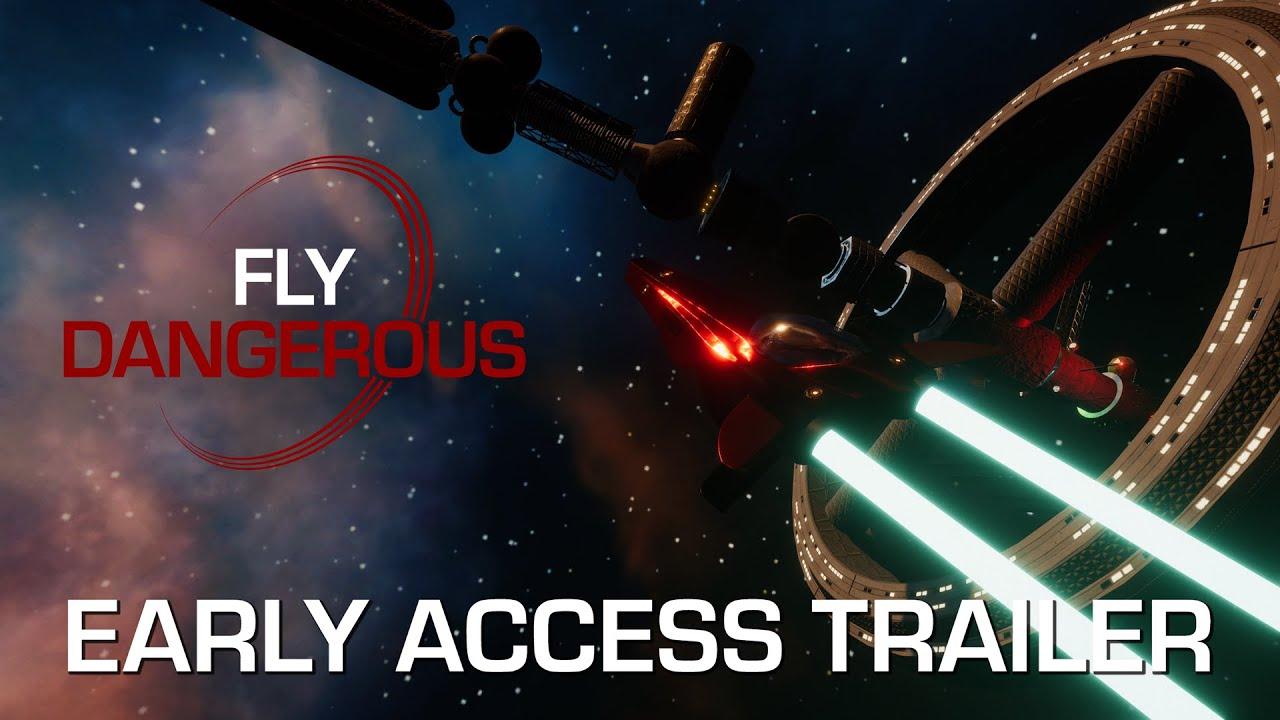 Some of what it currently has includes:
6dof flight model (and the ability to tweak it to your hearts content - yes, a 50km/s ship will break the game and that's on you).
An infinite game world engine to facilitate the rather absurd speeds (~1km/s is no joke when it comes to floating point accuracy!)
2 ships (yes, many more to come) with colour customisation.
All the infrastructure around game / graphics / audio options, re-bindable inputs, various flight assists and a frankly absurd amount of options to cater to all kinds of users from casual pad-play all the way to dual-flightstick pilots.
VR headset support (F11 to recenter!) - I'd love to do cockpit VR controller support in the future but it's not a priority right now.
Basic JSON map format with auto-leaderboard-generation (ripe for an integrated custom map tool in the future).
14 Time Trial maps - more are planned when there's more concrete level geometry and finalised terrain.
Infinite terrain gen as a technical preview (more diverse biome terrain and foliage planned).
Multiplayer as a technical preview (no competitive game modes as of yet).
Available free from itch.io and Steam. Not just free but open source too, although it uses the proprietary Unity game engine.
Some you may have missed, popular articles from the last month: