SEGA decide to drop out of nowhere Hatsune Miku: Project DIVA Mega Mix+ on Steam. The good news is that thanks to Proton, it works out of the box on Linux and Steam Deck. A very popular rhythm game series, so to see it arrive on PC is awesome. Not that I'm any good at it mind you, or that I've ever personally played one in the series before but I tried it for science.
Features:
Over 170 Songs - Project DIVA debuts on PC with over 170 playable songs, each accompanied by a unique music video. Get into classics like "Melt" and "Cendrillon" plus new favorites like "Catch The Wave"!
Endless Customization - Dress Miku and friends from head to toe in over 500 dazzling hairstyles, costumes, and accessories. Costumes can be tailored to every music video, making for endless possibilities.
Swap Visual Styles in One Click - Switch between two visual styles for different experiences. Enjoy the pop of the "Mega Mix" style or the gloss of the high-fidelity "Future Tone" style, and change it up anytime.
Custom T-Shirt Editor - Let Miku kickstart your fashion designer career on the big stage! Draw your own T-shirt from front to back, then debut it in a performance.
Custom Playlists - You're the director of this concert! Curate a playlist to perfection, hit play, and let the customized music videos roll in this cinematic experience.
Here's a little look at it running directly on a Steam Deck: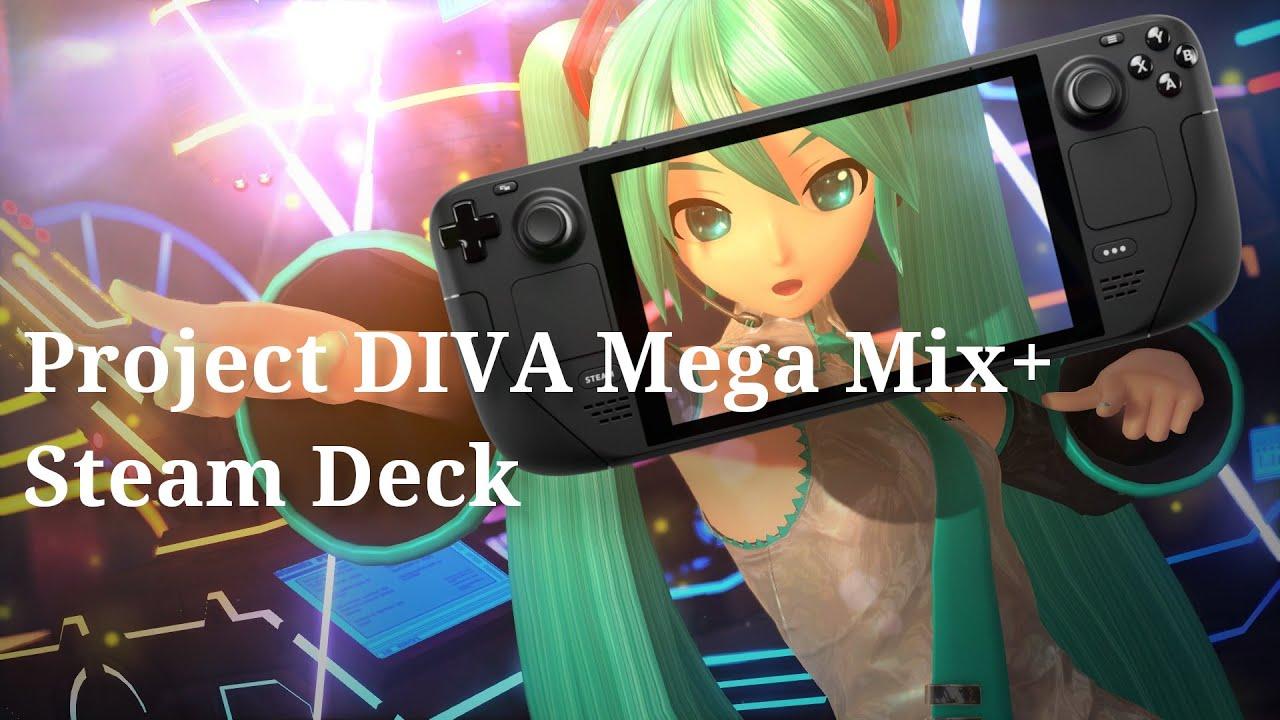 I might be terrible at it but hey it works well and looks great.
Also tested it running just fine on my Fedora 36 desktop, both tested with Proton 7 and no issues encountered. Overall it seems like the Windows port running through Proton is looking really good, so clearly the developer did well and hopefully more will come to PC in future.
Some you may have missed, popular articles from the last month: