Dorfromantik is a masterful blending of genres to create something you don't often see. Bringing together elements of tile matching with a city-builder, it sure is a peaceful way to game. Note: key provided by the developer.
Played on Linux with Proton (and it works well on the Steam Deck too), this might actually be my new favourite way to unwind. No issues discovered at all, a true out of the box experience on Linux. Developed by Toukana Interactive, it has similar basic mechanics to Islanders and Home Wind with you matching up new buildings or areas (tiles) to keep on expanding, and build up a score to unlock more types of tiles. This is probably my favourite so far though by miles.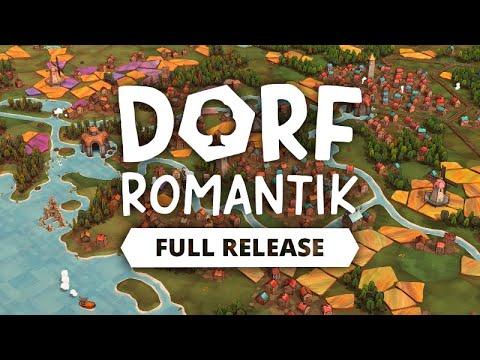 In fairness, Dorfromantik while having some similar basics to the aforementioned games, does it quite differently overall. You're building the world as you go, with each tile you place down near the border giving you more area to place down tiles and it just keeps on going. It offers three things I love: the endless replay value and (in the nicest possible meaning) mindless clicking that looks good. Then, you also have the strategy element to it (if you want it), to keep beating the high score with careful tile placement.
Some tiles give you little mini-quests like having more matching tiles linked up, doing so will give you even more to continue that never-ending expansion. Once you really get going you end up discovering new biomes, and there's also some special pre-place tile objects that can give you tasks to complete over a longer period allowing you to unlock even more of the game to continue, once again, that never-ending expansion.
When you place down tiles and they link up it's wonderful, seeing how they can all blend together.
You won't find any traditional strategy elements here. There's no territory issues, no combat, no resource building or anyone that — just peaceful tile placing. Absolutely wonderful. This is practically as close to perfection as a game can get and not something I ever say lightly and extremely rare for me to come close to saying.
Available to buy on Steam. Also on GOG if you want to try with Wine.
Some you may have missed, popular articles from the last month: