Retro Commander from developer Noble Master is a free to play RTS that just landed on Steam in Early Access, and so far it seems to be pretty great and fills me up with nostalgia. Growing up with the likes of Dune 2, Total Annihilation, Red Alert I'm always on the lookout for new classic-styled base-building strategy games like this. So far, it seems like Retro Commander might hit the mark.
The developer explains that the focus is on two parts: a fun single-player that contains both a story campaign and skirmish battles, along with equally fun online multiplayer. The online experience also feature cross-platform play and a ranking system.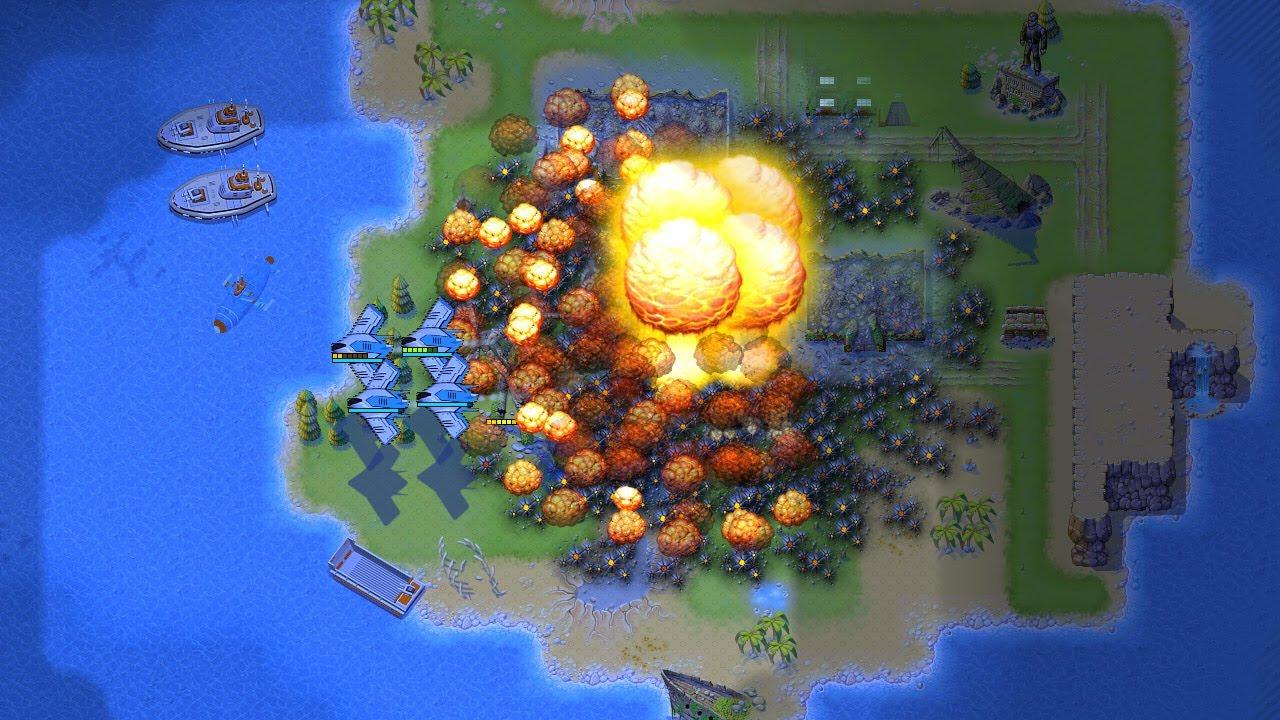 As it's a free to play game, it does offer micro-transactions and the free version is pretty limited with a $9.99 cost to unlock all the maps. For such a strategy game, the price seems reasonable and it's interesting to see more developers test out this hybrid model of letting people in to play with no time restriction to test and then pay if they like it.
When it comes to the gameplay, it feels like a strange mix between the classic Red Alert and Supreme Commander. You get the retro-style with a pretty pleasing look and then the sweet tactical zoom to get an easy glance at what's going on. Feels quite a lot like a more polished and coherently styled version of Rusted Warfare, another great 2D RTS.
Features:
Post-Apocalyptic: Real-time strategy (RTS) played in a post-apocalyptic timeline on Mother Earth. The environment includes day-night cycles, rain, snow, wind and solar flare activity.
Story Campaign: Deep campaign and story line of humanity after a cataclysmic event. Factions come with their own specialized technologies such as stealth, robots, drones or shields.
Single & Multiplayer: A challenging AI for both single and multiplayer matches with co-op play. Cross-platform multiplayer including LAN/internet. ONLINE play comes with an award and rating system.
Play Modes: In addition to regular skirmish matches, the game supports missions such as elimination, survival, capture the flag, defense and battle royale. Available in both single and multiplayer also are escort and rescue missions.
Structures & Troops: Common troops for land, sea and air warfare is available to all factions. Specialized elements such as stealth, shields, EMP weapons, nukes, portals, orbital weapons, assimilator and other troops and structures provide for additional variety.
Modding: A map editor is included allowing for player-modded maps including player-modded campaigns. All elements including troops, structures, as well as graphics and sound effects, can be modded if desired.
During the course of Early Access the developer plans to finish the campaign, improve the AI and add more maps. They estimate it will remain in Early Access for 4-12 months.
Some you may have missed, popular articles from the last month: