Following on from their successful Kickstarter campaign, Tyrant's Blessing now has a release date and a brand new trailer and it's looking rather good. Seems like a fun blending of styles from Final Fantasy Tactics and Into the Breach! It's confirmed to be launching on August 8th with Native Linux support and there's a demo available on Steam.
"Tyrant's Blessing is a tactical turn-based game where your ability to plan, adapt, and strategize is more important than min-maxing your units or finding the sharpest sword in the hoard. Select battles every day, make challenging choices, and cleverly use the strengths of these rag-tag insurgents to defeat the undead hordes and maybe - just maybe - bring real life back to Tyberia."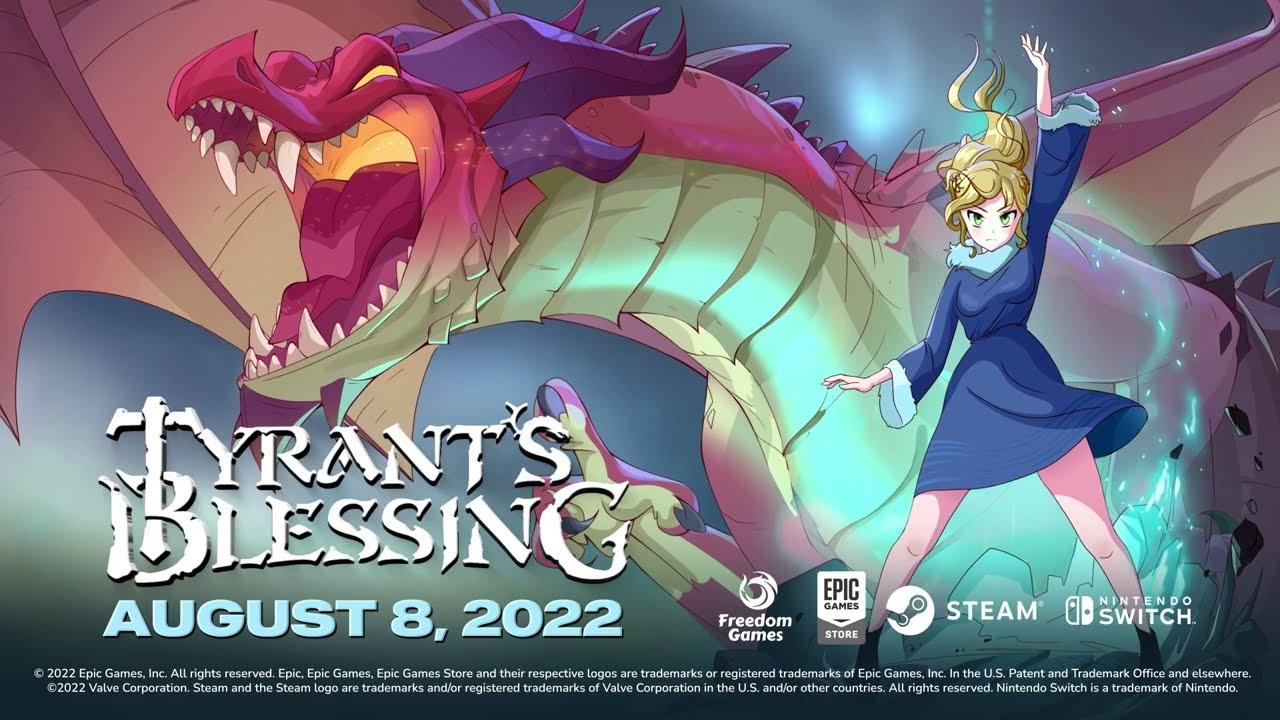 Feature Highlight:
Decide whether to fight, rescue the living from the Undying, or gather your strength. Every choice matters throughout every day of the Uprising.
As you fight your way across the face of Tyberia, face off against random encounters that force difficult decisions. Do you intervene and fight highwaymen, putting your warriors at risk? Do you try to save a child, risking valuable time and resources? Only your morals and ideals hold the answer.
Pick your heroic roster carefully. Screeg, the elder wizard advising the Uprising, can only teleport three heroes and a pet at once: Do you send your elite warriors in? Or rookies to train and hold the line? Are they up to the task? Can you handle the consequences?
Enlist twenty hallowed heroes, each with a distinct set of abilities that can dramatically alter the course of any battle.
But stay mindful: Not all heroes appear in a playthrough - and not everyone is guaranteed to make it to the finish line of this quest.
Pick the right team for the task. An assassin may thrive in confined spaces, while an archer will suffer in close quarters. Some heroes may even bring their pets along, who might provide just enough leverage to win a battle for the group.
Even if heroes fall, they can still be freed from the Tyrant's grasp. Track them down, defeat them in combat, and restore them back to their stolen life!
Wishlist / follow on Steam.
Some you may have missed, popular articles from the last month: