Ready to get the latest and greatest from the KDE team? The awesome Plasma 5.25 release is officially out now. This is the desktop environment used on the Steam Deck when in Desktop Mode! Hopefully Valve will update it at some point.
One of the big new additions is the extension of what you can customize. Accent colours for example, can be automatically picked based on your background making everything fit nicely together. It's optional of course, you can set the colouring however you like. You can also now have floating panels, that will gracefully stop floating when you maximise a window and it looks pretty slick.
Switching between windows and workspaces is now a breeze, thanks to the new Overview affect that's shipped. This gives you a good look at everything you have open, allowing you to also search through apps, documents, and browser tabs with KRunner and the Application Launcher.
There's also masses of upgrades and new additions to touchscreen input and gestures on a touchpad. Oh, and the Discover Software app had the application pages redesigned to give you access to more and better info on what you're downloading and plenty of upgrades to their Flatpak handling.
See their flashy release trailer below: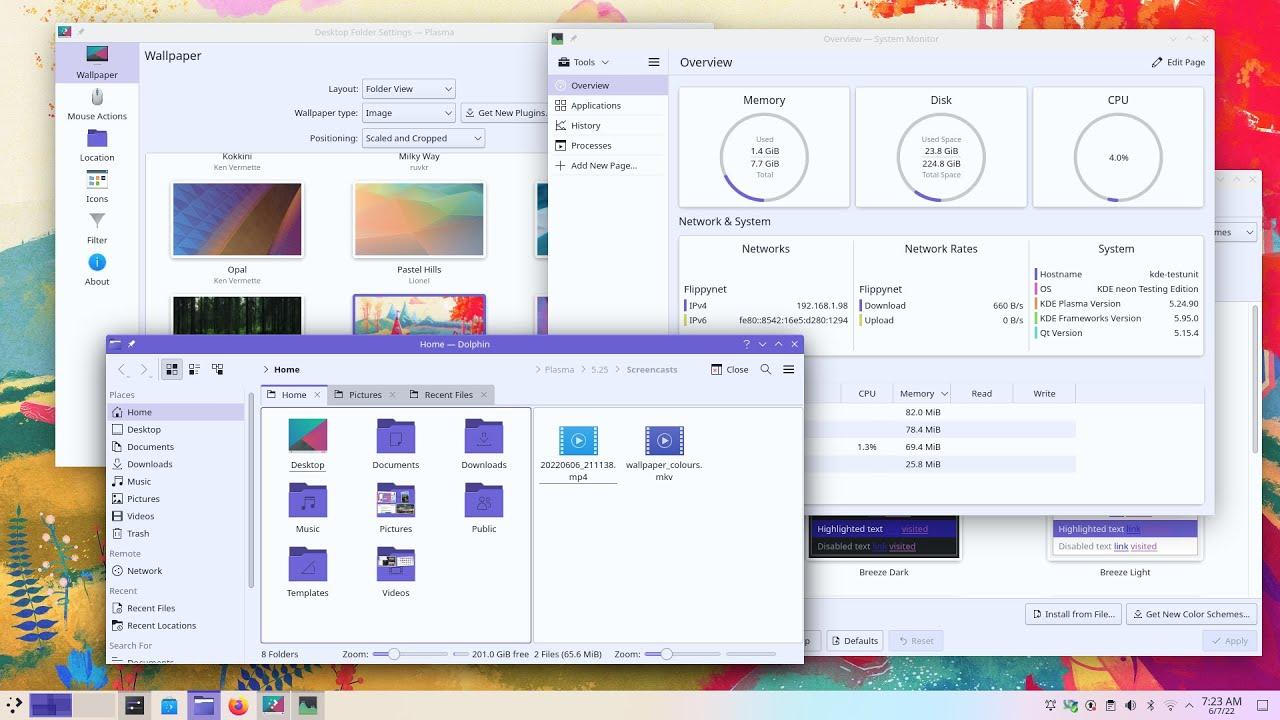 There's also absolutely loads (hundreds!) of improvements and fixes for Wayland support too.
Some you may have missed, popular articles from the last month: