doesn't exist - a modern text adventure, is an in-development game from LUAL Games KIG that's a love letter to the origins of adventures and gaming. Inspired by the likes of The Beginner's Guide, Stories Untold, Buddy Simulator and Zork it's one for those who love a classic adventure with some nice modern touches.
The developer is going for a modern theme with this too with it exploring themes of isolation, mental health and control. Not only that but they've introduced a clever sounding conversational AI, so you don't have to memorize and repeat exact words needed to progress.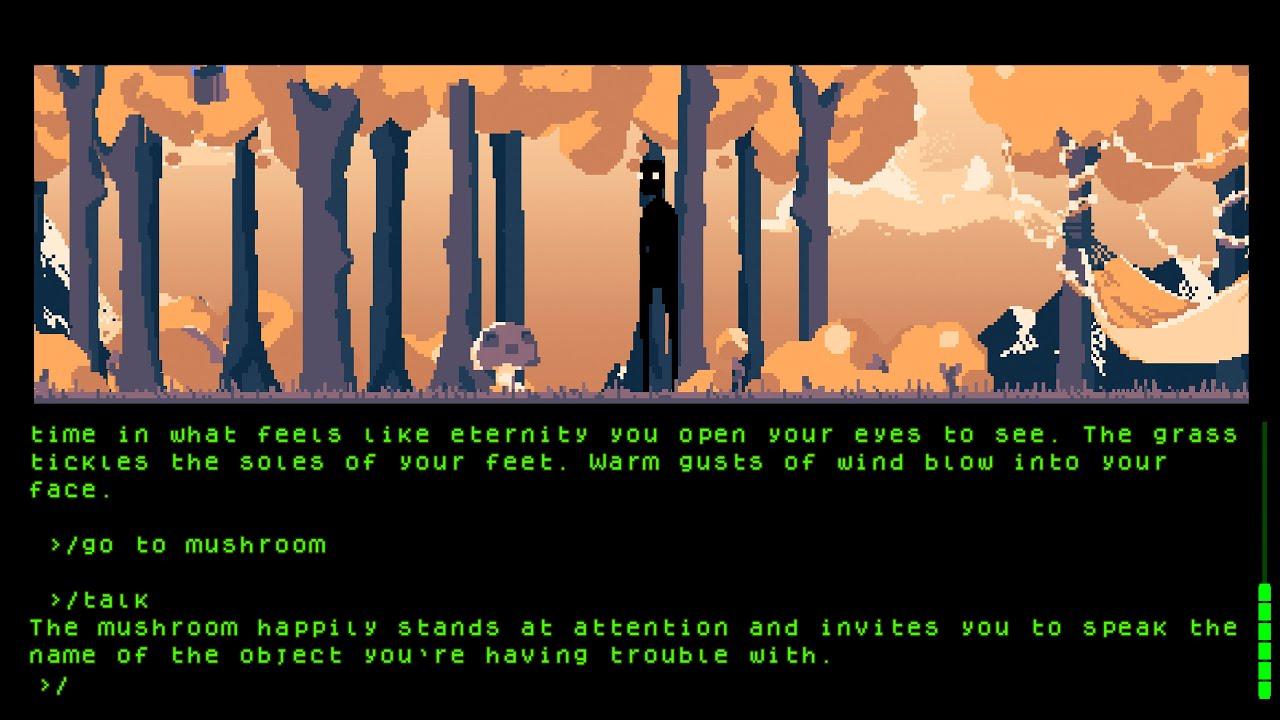 With the first act being like a classic text adventure much like Zork, the developer makes clear they don't want you to read endless walls of text, and they're sticking to their design rule on that plus there's plenty of great looking animated pixel-art to help convey the story to you. Plus you're also getting treated to a full musical score for it too.
For the second and third parts though, they plan to expand the scope and mix it up a bit noting that "the story will branch off a bit more and won't be so rule-based anymore" but they don't want to spoil the surprise so they're not going into great detail on that.
You can try the demo on itch.io and Steam.
It's also seeking funding on Kickstarter where the developer hopes to raise at least 10,000CHF (around £8,654.86).
Some you may have missed, popular articles from the last month: