Just King is going to be my next game to be fixated on. It's ridiculously cheap and offers up gameplay where you keep wanting to come back for more. Note: personal purchase.
Offering up combat that's perhaps a bit like what Vampire Survivors made popular again, with you running around facing off against waves of enemies. It's also an auto-battler, so you don't attack directly. Here though, you're protecting your little King with other classes of units surrounding them in a circle that you can manually move position around the King. It's some very clever design and looks great too.
After you beat a round, you then go through a Slay the Spire styled map where you pick a node to go through battles, random events and more. You also repeatedly get to change your roster of fighters that you build up like a little deck, upgrade them and more. It has a lot going for it and the price is great too at only £2.89.
Tested working great on my HP Dev One laptop with Pop!_OS and works great on the Steam Deck too: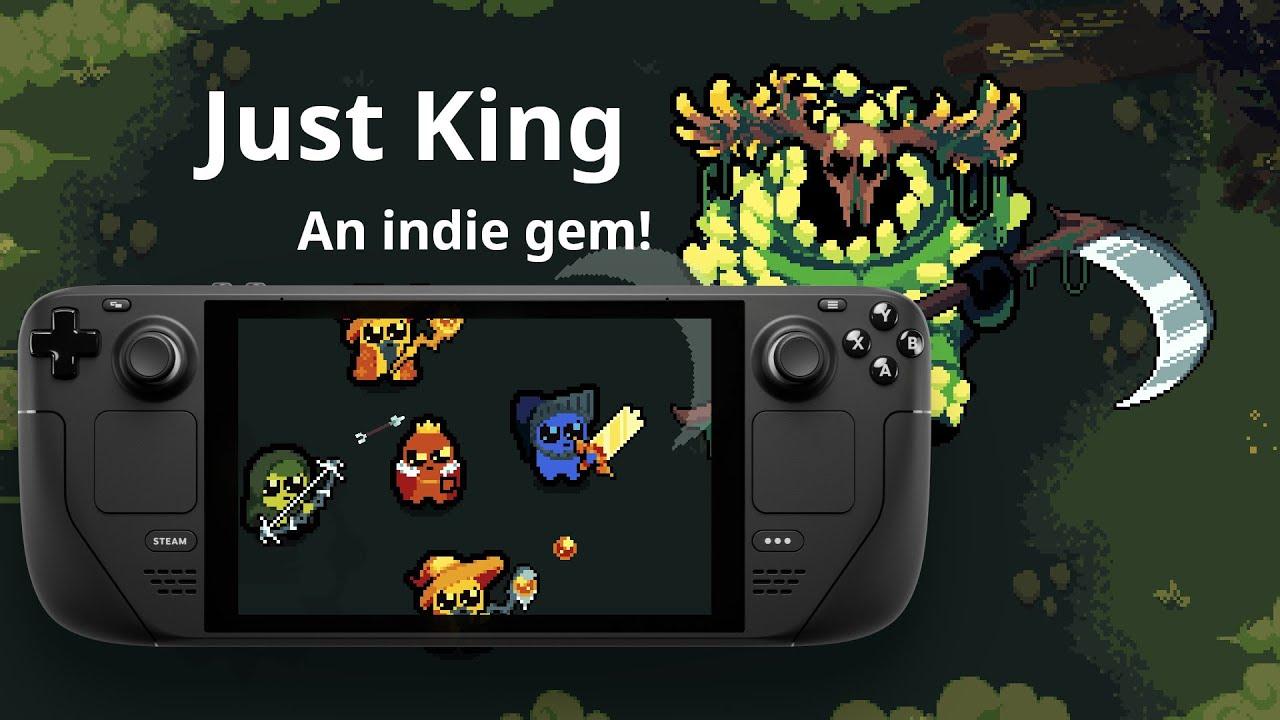 Currently though it doesn't have proper controller support. You can enable a "twin stick mode" in the settings but it's not quite correct as only the left stick works for King movement, and then you get the Dpad for swapping around your guards. I preferred to keep it in mouse / keyboard mode on Steam Deck with the right stick or right thumbpad as a mouse as it worked quite well overall and i had no troubles with it. Hopefully though they will get proper controller support in.
Game Features:
Destroy tons of enemies using multiple gameplay styles
Move the party to engage or run from chaotic combat
Hire and upgrade awesome heroes in an auto-battler shop
Use 17 characters and their synergies to creates powerful combinations
Discover and wield many legendary items to boost your party
Fight deadly bosses to unlock new areas, enemies, heroes and mechanics
Defeat wave after wave after wave of hundreds of zone enemies
Endure environmental challenges across 3 different biomes
Be patient with the Bard, he's trying his best
I am honestly loving these smaller indie games that keep appearing like this lately. Small, cheap, repeatable and a lot of fun. Now if you need me, I'm off for another round. I wouldn't be surprised if this quickly becomes a big hit, what an absolute gem.
You can find Just King on Steam. Works out of the box with Proton 7. It is currently in Early Access with the developer expecting it to remain there for 6 months at a minimum.
Some you may have missed, popular articles from the last month: