Yars: Recharged is the latest remake from Atari with developers Adamvision Studios and SneakyBox and it's launching on August 23rd with Native Linux support. This is the latest entry in the Recharged series following Missile Command: Recharged, Centipede: Recharged, Black Widow: Recharged, Asteroids: Recharged and Breakout: Recharged. No doubt they have more planned too.
They also teamed up with award-winning artist and composer Megan McDuffee for the the beat-heavy, pulsing original soundtrack. Plus a new teaser trailer up too: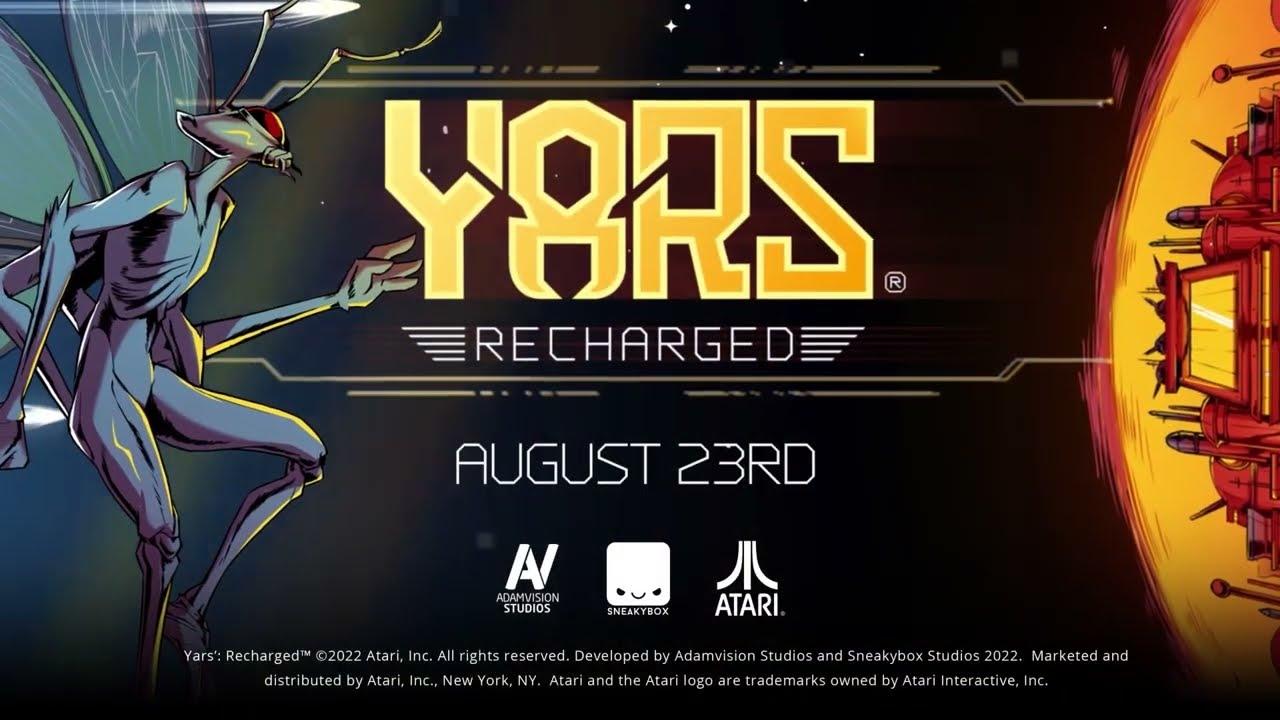 Features:
Arcade mode: Boss rush of 30 enemies. It's not endless, but it's VERY difficult to get to the end of this mode. Three hits and you die, but don't worry, that hit-count resets when moving to the next fight.
Missions: 30 unique, challenging bosses and only one life to beat each. Like Gravitar: Recharged, there's one global leaderboard for mission mode, so you need to be on your game. Bosses pose a challenge, so you will need to take them head on with a barrage of bullets or start with the smaller, Minor Cores first and work your way to the boss.
Power-Ups: Minor Cores will drop power-ups when attached. Shoot in all directions at once, rapid fire, explosive shots, or fire a railgun – the nature of the power up is tied to the nature of the core that dropped it.
Co-op: Yars: Recharged is a local co-op game in both arcade and mission mode, a big change from the original and a ton of fun for you and a friend.
Will be available to buy on Steam.
Some you may have missed, popular articles from the last month: