Want to sail the high seas? Love pixel artwork? Check out the upcoming game Arcane Waters which will let you do some pirating adventures alone or online with others too but it's mainly an online focused game.
Featuring trading, exploration, combat and of course farming as well because it seems every game needs that now too. With handcrafted environments you'll be fighting monsters, as well as other players across both land and sea. Honestly it seems like a lot of fun, like a pixel take on Sea of Thieves but with an expanded take on it. Early Access is due on November 15, check out the new trailer: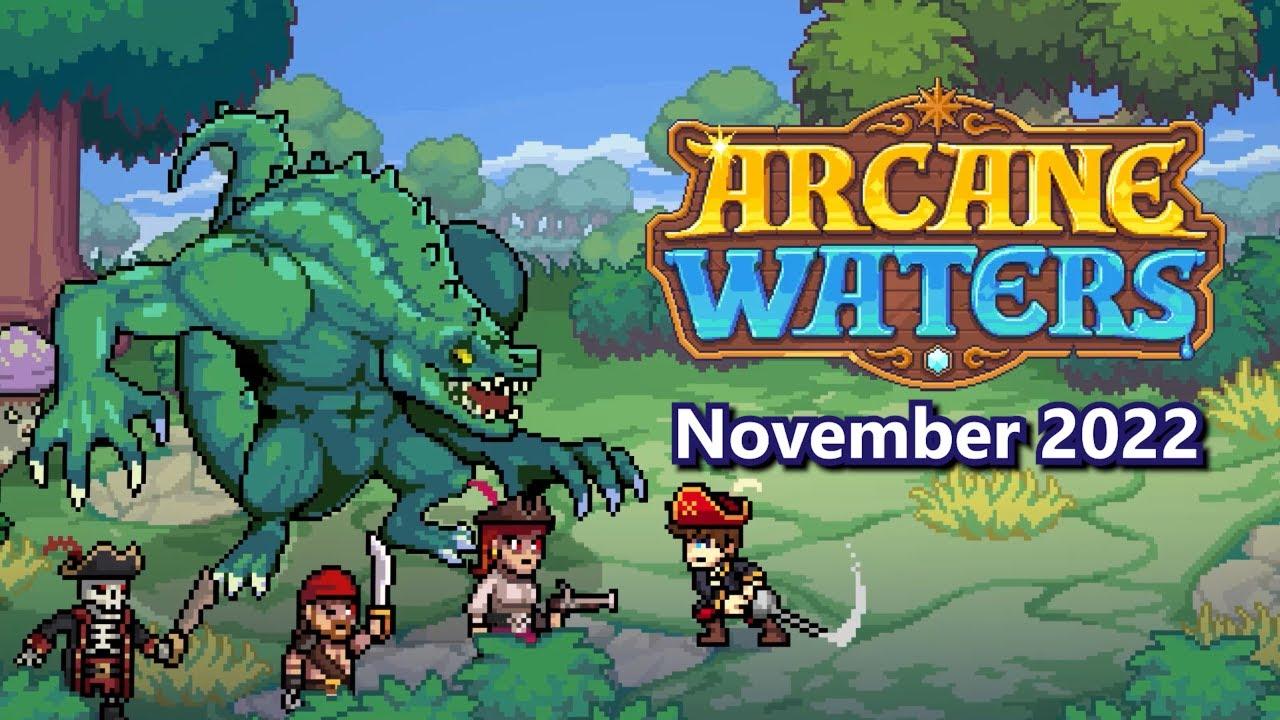 Feature Highlight:
FIGHT - When you leave the safety of your farm, you'll have to fight to survive! On the high seas, fight tense real-time cannon-blasting battles against pirates and huge monsters. On land, take part in thrilling active-time fights with strange creatures to reveal hidden treasures. You'll need your wits about you!
FARM - Starting with a humble farm, plant seeds, water them and pick your crops. Eventually you will unlock other farms to increase your yield and diversify your produce.
Explore - A vast open world awaits you or your team as you sail to distant lands. Explore multiple different biomes, each with their own unique towns, valuable goods for sale and dangerous monsters, to complete quests and help each other level up.
TRADE - Whether you grow your own food, or buy it from traders, you will need to find the best price to sell and make a profit. This will mean sailing far from home to discover new continents and towns where your goods are highly sought after.
CRAFT - Use items dropped by enemies or sold at stores to make your own weapons and armor, and either use them yourself or sell them on the public Auction for a profit!
LEVEL UP - Stay neutral to avoid being attacked by other players, or join a guild to help fight for your place in the world. Level up by completing quests, finding new locations, and utilizing your skills. Use Perk points to increase stats based on your chosen specialties, and use your hard-earned gold to buy new equipment to help you progress even faster.
For Early Access the developer seems to think it will be finished in 2023, depending on player feedback. Currently they said it supports "thousands of players concurrently" and some of the features they're building for it will directly involve a great many players "coordinating together in a shared experience".
As for the amount of content, it sounds like there's plenty ready for the initial Early Access release with the core elements ready and 4-5 unique regions, with a total of 7 regions planned. Each region has unique quests, items, foes and so on.
You can follow it on Steam.
Some you may have missed, popular articles from the last month: