Stop me if you've heard this before, but I've discovered another game that takes elements from Vampire Survivors and makes it nicely unique again. Enter the world of Boneraiser Minions. Another really cheap indie game that's released recently at around $1.99 / £1.69 and you can get a great many hours out of this one. It works perfectly on Linux with Proton and it is Steam Deck Verified too.
You run around and attempt to survive and avoid attacks, while collecting up the bones from people your minions skewer. Get enough bones to level up and you can raise the dead, making a bigger army to take on those villagers, heroes and bosses too. Initially you don't know what any of the options do when you level up, so you're discovering all the minion types, minion upgrades and special relic power ups as you go.
Here's some of my footage that I recorded from Steam Deck: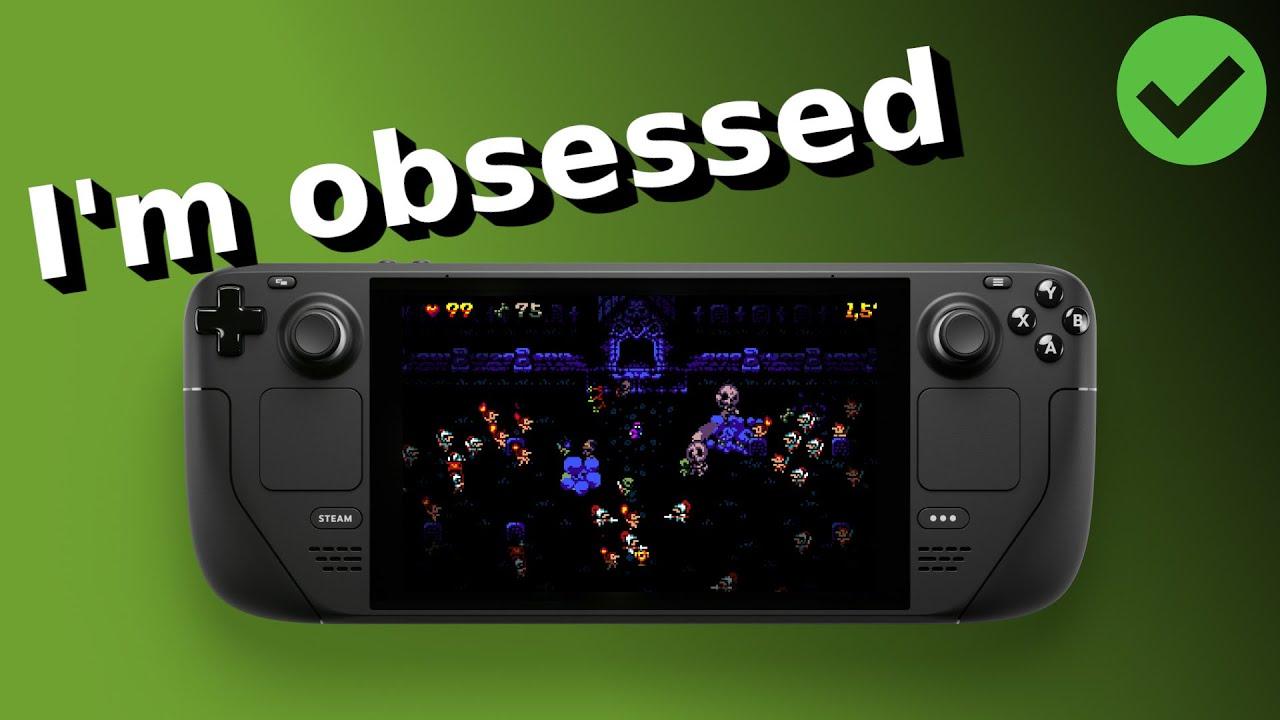 I've truly been having a blast with this one. I'm always on the lookout for indie games that will keep me going for a long time, without taking too much brainpower when needing some downtime and this fits the bill perfectly.
Game Features:
Boneraising auto-battler action: Dash around avoiding enemies and collecting their bones to raise and upgrade minions who fight for you! Each minion type has their own fighting styles, from melee pulverisers, to bomb lobbers and magical missilers.
Multiple game modes: There's several game modes to keep play fresh. From the Mausoleum Awakening where you must protect your crypt against King Gigald and his forces, making best use of traps and contraptions you place before the show. There's the Endless Skirmishes where the aim is to simply see how long you can last against an ever growing horde of meanies. The Daily/Weekly Challenge were you compete against the world on an equal footing. And then there's Clashful Cards, a collectable adversarial card game, a bit of respite from the endless boneraising!
Relics and Spells: There's not just bones to suck on during the fight. You will find curious Relics with strange boosts and abilities, or Spell Scrolls with powerful attacks or buffs to be used at the perfect time!
Boneraise Lore meta: Between games use collected coins to increase your abilities and boneraising powers, such as learning to raise Enboned Giants and Possessed Deamons. Meta can also be upgraded and refunded, encouraging you to play around and find your perfect meta loadout!
Heroic Force meta: You must also bolster the forces against you too if you wish to survive King Gigald. Why not provoke a Beggar's Revolt, Goblin Looters, or Mercenary Cyclops, and use their bones to raise an ever greater army of dead!
Class Heritage meta: By stealing heroes souls you can also learn new abilities and perks for a particular class. Each class offering their own playstyles!
Steam Leaderboard: Battle your foes, and your friends, to reach first place on the online Steam leaderboard! Even after defeating King Gigald the crusade wars are endless, and only the greatest legion of undead ever assembled will reach the top spot!
Available to buy on Steam.
Some you may have missed, popular articles from the last month: