Plazas and Promenades is the next expansion for the city-builder Cities: Skylines, giving you the option to build up some special pedestrian zones. Build up your dream on-foot experience with it, apparently. Goodbye noise and air pollution huh?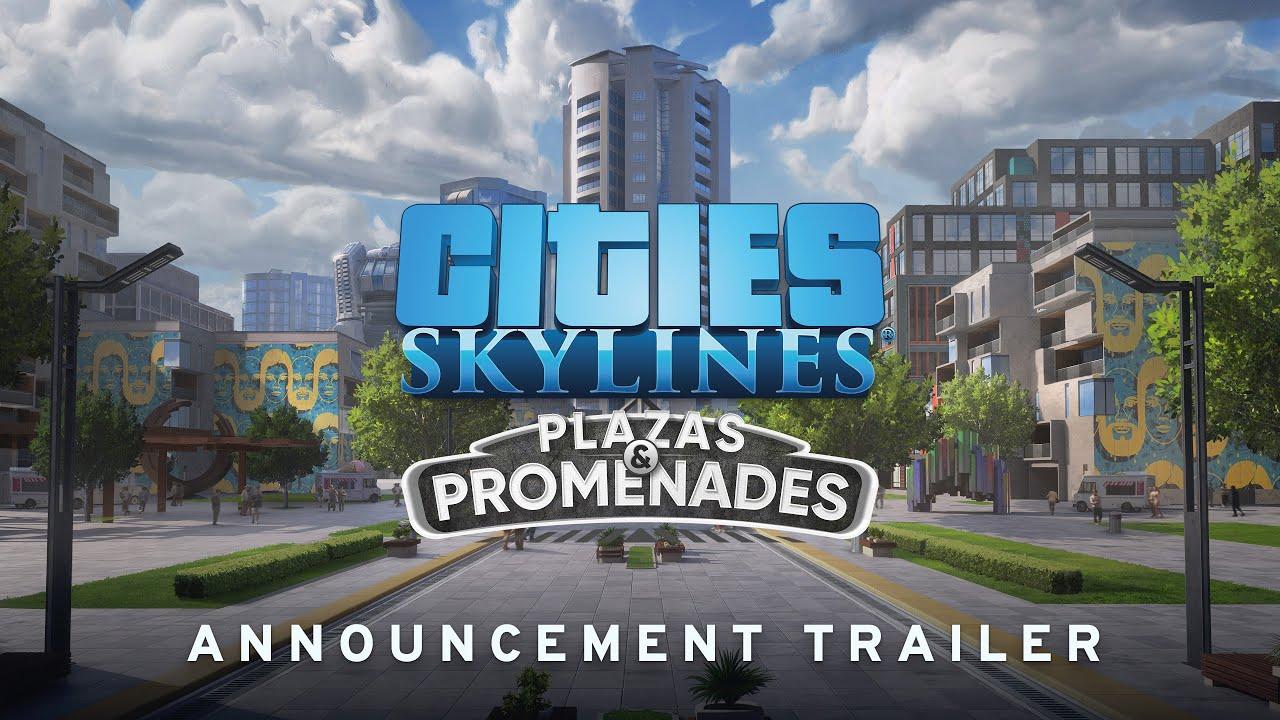 Main DLC features:
Pedestrian Streets: let your citizens walk freely on pedestrian-only streets! Place them in your city like any other road and create new green city centers free of most vehicles and pollution.
Pedestrian Zones and New Policies: activate three zone-specific policies for your city including Slow Driving: all roads in the pedestrian zone, except highways, get a speed limit of 20 miles/hour. Sugar Ban: increases the average lifespan of citizens in the pedestrian zone but decreases their happiness. Street Music: increases happiness and noise pollution in pedestrian commercial zones.
District Specialization: we added 3 new district specializations: offices, high-density residential areas, and high-density commercial zones. Setting a specialization on a district affects all zoned squares in that district that will spawn buildings with a different visual appearance and a gameplay effect. Each specialization features 24 new modern wall-to-wall buildings!
City Service Buildings: service buildings are important, but how about awesome-looking service buildings? Connect them to pedestrian zones by matching their visual style and provide services that contribute to good happiness values.
There will also be two content creator packs and two radio stations released at the same time. No exact date has been shared yet as far as I can see but they did say at release the main DLC will cost 14.99 USD / 12.99 GBP / 14.99 EUR.
You can pick up Cities: Skylines from Humble Store and Steam.
Some you may have missed, popular articles from the last month: