Sneaking out at some point, Covert Critter is an upcoming stealth action game that will have Native Linux support. It's also pretty much Metal Gear Solid with animals. No really, it looks exactly like the classic and is obviously something of a homage to it and a demo is available.
"You are special reptile operative Koss. With a unique array of gadgets and stealth-based abilities at your disposal, you must infiltrate the compromised GEKO Facility to disarm a slew of tyrannical terrorists known only as the Red Hawks.
Covert Critter is a top-down sneaking game and retro throwback to stealth titles of the mid to late 90's. As Koss, your goal is to navigate through each of the 10 unique stages, all while remaining silent and out of the enemy's sight. The Red Hawks are vigilant creatures, armed to the beak, and around every corner of the facility."
An engaging story of heroism, espionage, and animals. Deriving inspiration from action and spy flicks of a bygone era, Covert Critter will host short but memorable cutscenes to carry a narrative along as you complete each scenario.
An impressive arsenal of bitchin' gadgets. Deployable boomboxes, mystery gift boxes, recon drones, and more are scattered throughout the stages. Each one you find is an invaluable asset for any situation while in the field.
Put your best stealth and evasion skills to the test. Your application of speed, luck, and wits are all graded for a combined rank. Circumvent traps, remain swift, avoid enemy contact, and you may just be rewarded something for future scenarios.
For the full version of the game they plan to add in controller support, an expanded story, accessibility options and more. The full game release is planned for next year, with an updated demo appearing at some point.
Just couldn't resist giving this one a quick go. Note that the Linux demo worked fine on my desktop, but on Steam Deck the UI did not render correctly. Could be a problem in Unity or a bug in the AMD GPU driver on Steam Deck so there you have to use the Windows version with Proton. Here's some footage from the demo: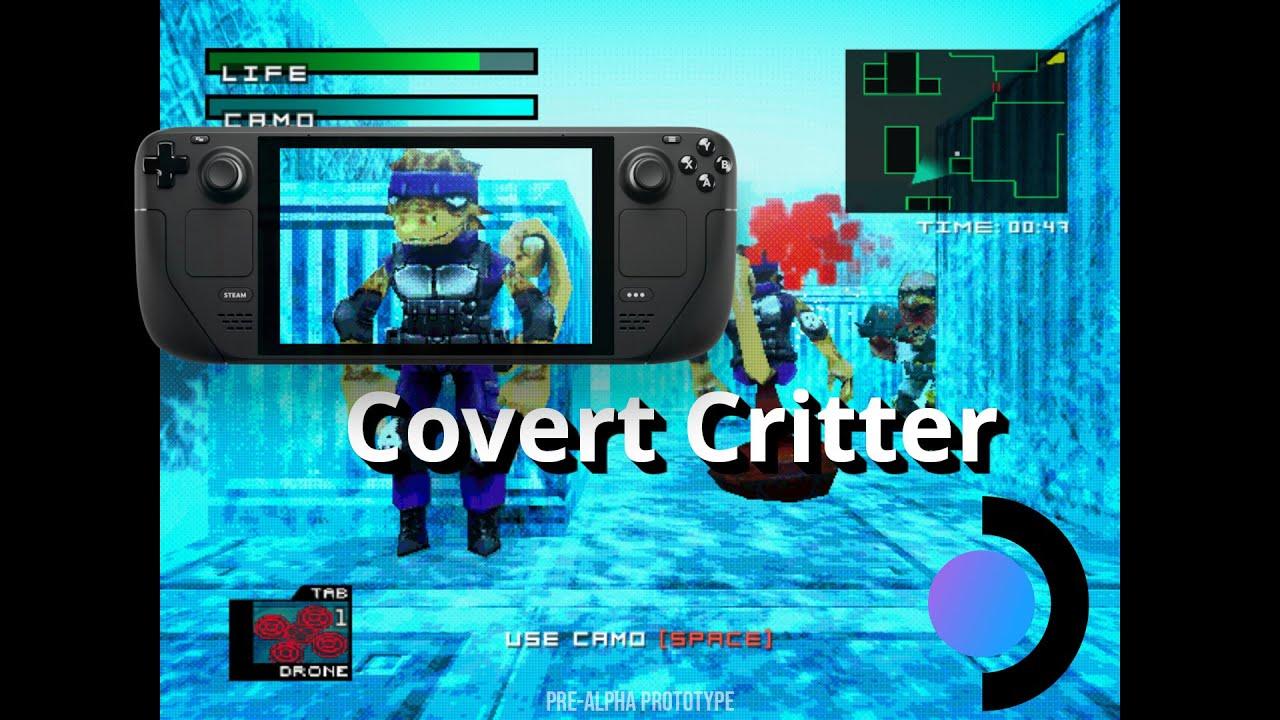 You can follow it on Steam and try an older demo on itch.io.
Some you may have missed, popular articles from the last month: