You've put 100+ hours into Vampire Survivors and now what? Spellbook Demonslayers is what and there's a free prologue available for you to try out.
For those confused who haven't played anything like it: it's pretty much a reverse bullet-hell with you firing off tons of abilities automatically against tons of waves of enemies. You pick up gems from fallen enemies to level up and pick new skills and upgrades. Boss enemies also drop chests, which you can pick up for ability upgrades too.
It's been creeping up the popular list on Steam, since it's free and Vampire Survivors and anything like it is the current hot indie trend. Easy to see why they're popular though, since half the time you can turn off your brain and all games like it cost next to nothing. Spellbook Demonslayers mixes things up with some wonderful metal tunes, some really great enemy design that feels a lot more alive than others I've played and plenty of meta-progression too.
Here's my footage: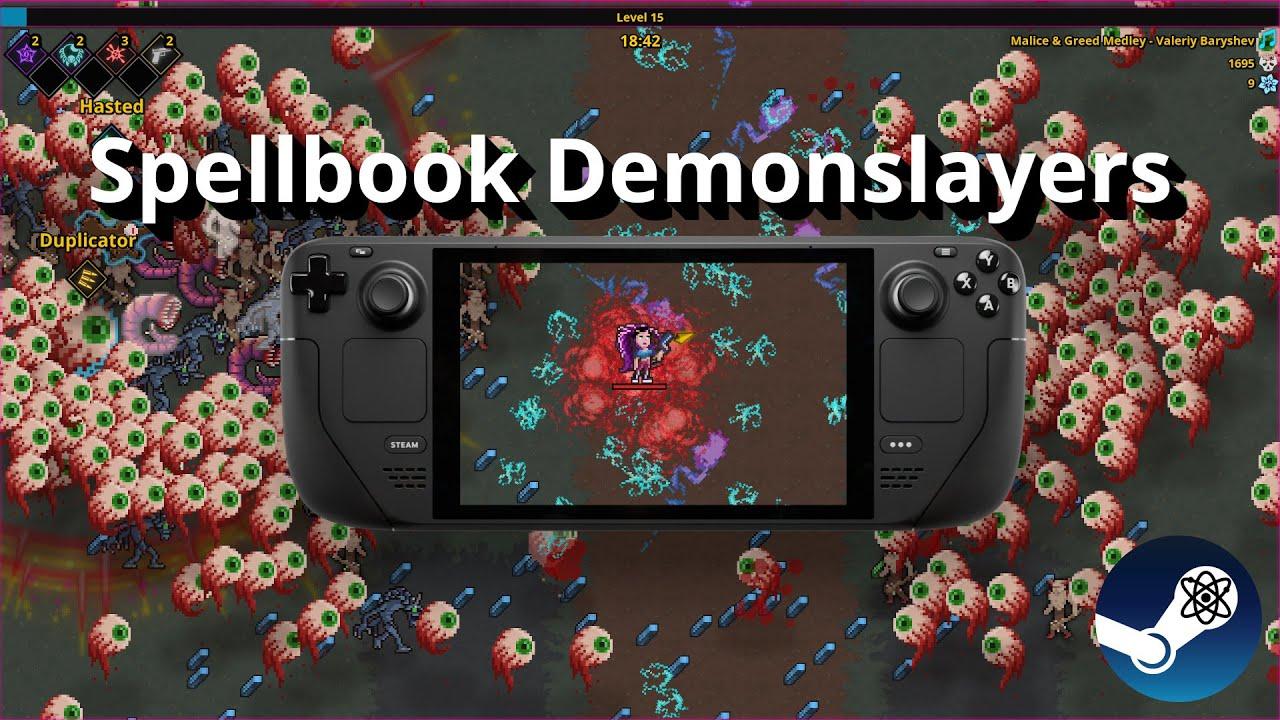 With the full release the developer has plans to have many more characters, maps, difficulty options, enemies, bosses, a bigger permanent upgrade system and the list goes on.
Check out the free prologue on Steam. Works out of the box on Linux and Steam Deck with Proton.
Some you may have missed, popular articles from the last month: