Proton Experimental has a new release out from September 20th, that as usual fixes some bugs but also does a rather big change in enabling the NVIDIA NVAPI for a long list of games.
Here's the fixes:
Fix black texture issues in BeamNG.drive.
Fix upsidedown videos in VRChat and many other games.
Fix Call of Duty Black Ops II Zombies and Multiplayer hanging on exit.
Fix Bail or Jail Demo crashing when opening the Terms of Serivce.
As for the NVAPI being enabled for a lot of games, it means that out of the box with this Proton Experimental release you should be able to access the NVIDIA special features in them like DLSS.
Here's the list of games that now have it enabled by default:
Amid Evil
Apocalypse: 2.0 Edition
The Ascent
Assetto Corsa Competizione
Back 4 Blood
Bright Memory Infinite
Bright Memory Infinite Benchmark
Chorus
Chorus Demo
Cions of Vega
Cions of Vega Demo
Control Ultimate Edition
Cyberpunk 2077
Death Stranding
Deathloop
Deep Rock Galactic
Deliver Us The Moon
Dying Light 2
Edge of Eternity
Engine Evolution 2022
Engine Evolution 2022 Demo
Everspace 2
Everspace 2 Demo
F1 2020
Get Stuffed
Ghostrunner
Ghostrunner Demo
God of War
Hellblade: Senua's Sacrifice
Hitman 3
Hitman 3 Free Starter Pack
Island of the Ancients
Island of the Ancients Demo
Iron Conflict
Lego Builder's Journey
Marvel's Spider-Man Remastered
Mechwarrior 5: Mercenaries
Mortal Online 2
Mount & Blade II: Bannerlord
No Man's Sky
The Persistence
Pluviophile
Pumpkin Jack
Rise of the Tomb Raider
Shadow of the Tomb Raider
Soulstice
Soulstice Demo
Stay in the Light
Supraland
System Shock Demo
The Cycle: Frontier
The Elder Scrolls Online
The Orville: Interactive Fan Experience
The Redress of Mira
The Redress of Mira Demo
To Hell With It
Twin stones: The Journey of Bukka
War Thunder
Wrench
Xuan-Yuan Sword VII
Full changelog can be found here.
Need to know how to change the Proton version used? See the below video: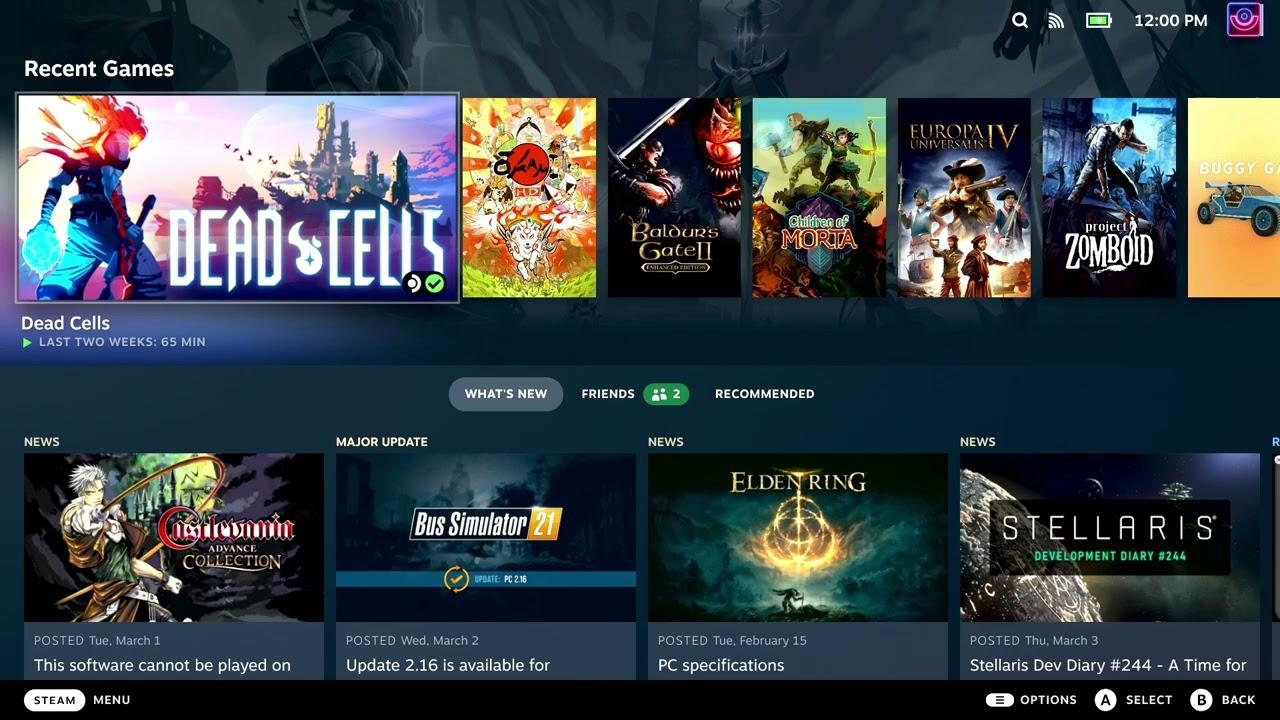 Text guide (Steam Deck):
Pick a game and head to the little COG icon on the right.
Click Properties, then Compatibility on the left.
Make sure the tickbox is done, then select it from the dropdown.
On a Linux desktop:
Right click a game, go to Properties.
Compatibility menu on the left.
Make sure the tickbox is done, then select Proton Experimental from the dropdown.
If you don't have Proton Experimental installed, it's available in your Steam Library the same as any other game and app.
Some you may have missed, popular articles from the last month: