NVIDIA has revealed the first details of their third generation of RTX GPUs with Ada Lovelace, plus DLSS 3 is coming with big improvements too.
Models announced so far includes:
RTX 4090 - $1,599 (£1,679) - 24GB GDDR6X - 450W - October 12th
RTX 4080 - $1,199 (£1,269) - 16gb GDDR6X - 320W or 12GB GDDR6X - 285W at $899 (£949) - (November sometime)
Click pictures to enlarge:
Some other features mentioned:
Streaming multiprocessors with up to 83 teraflops of shader power — 2x over the previous generation.
Third-generation RT Cores with up to 191 effective ray-tracing teraflops — 2.8x over the previous generation.
Fourth-generation Tensor Cores with up to 1.32 Tensor petaflops — 5x over the previous generation using FP8 acceleration.
Shader Execution Reordering (SER) that improves execution efficiency by rescheduling shading workloads on the fly to better utilize the GPU's resources. As significant an innovation as out-of-order execution was for CPUs, SER improves ray-tracing performance up to 3x and in-game frame rates by up to 25%.
Ada Optical Flow Accelerator with 2x faster performance allows DLSS 3 to predict movement in a scene, enabling the neural network to boost frame rates while maintaining image quality.
Architectural improvements tightly coupled with custom TSMC 4N process technology results in an up to 2x leap in power efficiency.
Dual NVIDIA Encoders (NVENC) cut export times by up to half and feature AV1 support. The NVENC AV1 encode is being adopted by OBS, Blackmagic Design DaVinci Resolve, Discord and more.
During the event they showed off Cyberpunk 2077 and Microsoft Flight Simulator running with DLSS3 and the performance uplift did seem pretty impressive. Oh, and Portal RTX is a thing coming as a free DLC in November.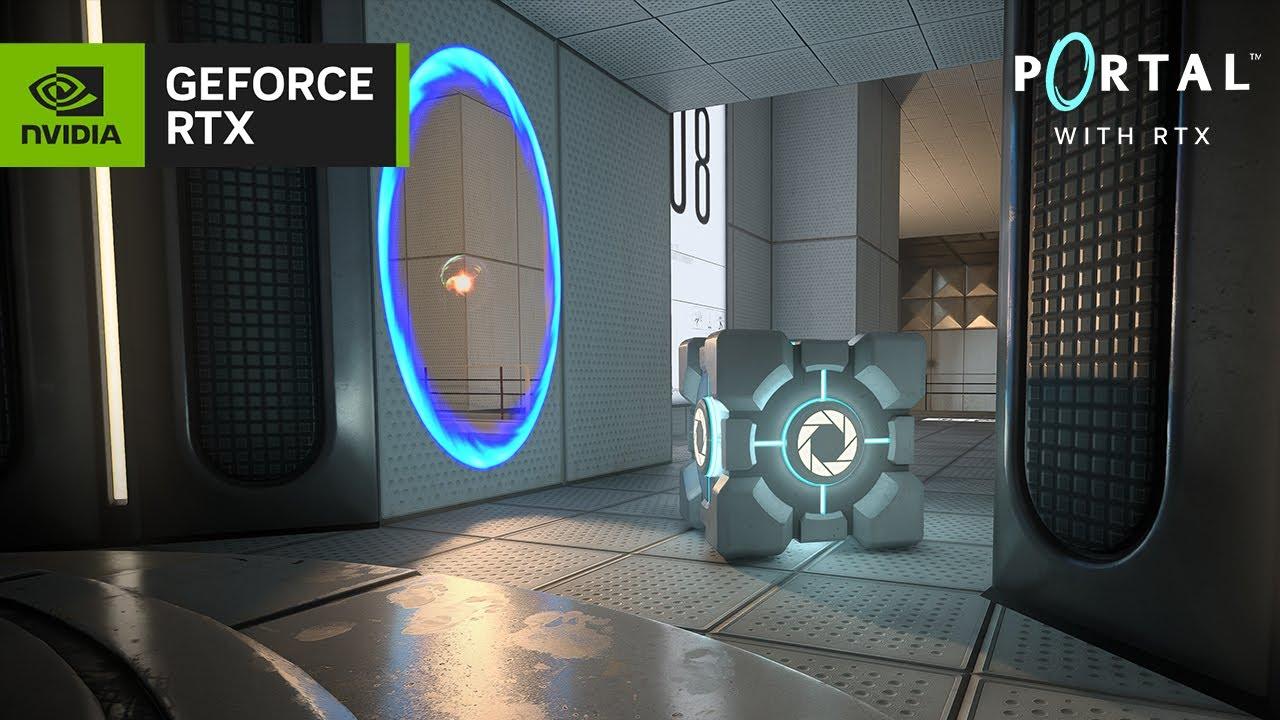 "DLSS is one of our best inventions and has made real-time ray tracing possible. DLSS 3 is another quantum leap for gamers and creators," said Jensen Huang, founder and CEO of NVIDIA. "Our pioneering work in RTX neural rendering has opened a new universe of possibilities where AI plays a central role in the creation of virtual worlds."
DLSS3 will release with Ada Lovelace on October 12th and these games / engines will support it:
A Plague Tale: Requiem
Atomic Heart
Black Myth: Wukong
Bright Memory: Infinite
Chernobylite
Conqueror's Blade
Cyberpunk 2077
Dakar Rally
Deliver Us Mars
Destroy All Humans! 2 - Reprobed
Dying Light 2 Stay Human
F1® 22
F.I.S.T.: Forged In Shadow Torch
Frostbite Engine
HITMAN 3
Hogwarts Legacy
ICARUS
Jurassic World Evolution 2
Justice
Loopmancer
Warhammer 40,000: Darktide

Marauders
Microsoft Flight Simulator
Midnight Ghost Hunt
Mount & Blade II: Bannerlord
Naraka Bladepoint
NVIDIA Omniverse™
NVIDIA Racer RTX
PERISH
Portal With RTX
Ripout
S.T.A.L.K.E.R 2: Heart of Chornobyl
Scathe
Sword and Fairy 7
SYNCED
The Lord of the Rings: Gollum
The Witcher 3: Wild Hunt
THRONE AND LIBERTY
Tower of Fantasy
Unity
Unreal Engine 4 & 5
Oh, they also announced RTX Remix, a free modding platform built in their NVIDIA Omniverse that they say allows people to make RTX mods for various games that include "enhanced materials, full ray tracing, NVIDIA DLSS 3, and NVIDIA Reflex". It will support DirectX 8 and DirectX 9 games with fixed function graphics pipelines.
Those with a keen eye might spot a familiar bit of open source tech being used for it too:
DXVK for those who don't quite get it. The same translation tech used in Proton to get Windows games to run with Vulkan. So all mods made with it will run with Vulkan!
See the full video below: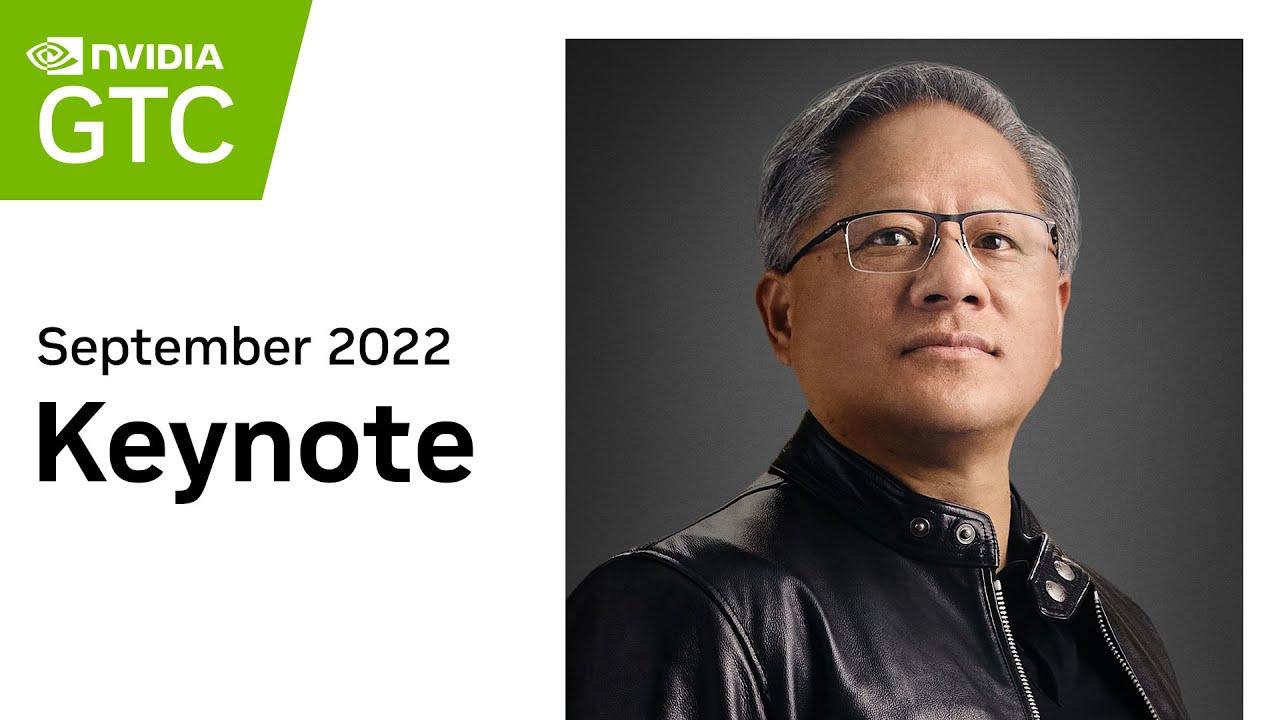 ---
In other related NVIDIA GPU news, recently EVGA has broken off from NVIDIA and will no longer do their GPUs. In a brief announcement on their official forum they posted:
Hi all,

You may have heard some news regarding the next generation products from EVGA. Please see below for a message on future products and support:

 

EVGA will not carry the next generation graphics cards.
EVGA will continue to support the existing current generation products.
EVGA will continue to provide the current generation products.

EVGA is committed to our customers and will continue to offer sales and support on the current lineup. Also, EVGA would like to say thank you to our great community for the many years of support and enthusiasm for EVGA graphics cards.

EVGA Management
Some you may have missed, popular articles from the last month: