The third game in the popular Monster Prom series recently landed (that I missed) and this time, it's not a dating sim, instead it's all about survival in Monster Prom 3: Monster Roadtrip.
Admittedly, the dating sim style was never really for me. However, the original in the series completely won me over and it was a genuine delight to play. Flipping things around this time it keeps the great writing, quirky humour and multiplayer angle along with the diverse set of characters but you need to survive a roadtrip. Although, scoring a date is still possible but not the focus.
Monster Prom 3: Monster Roadtrip has you and up to 3 friend face "all kinds of wacky conflicts". Just like the previous entries, it has Native Linux support too.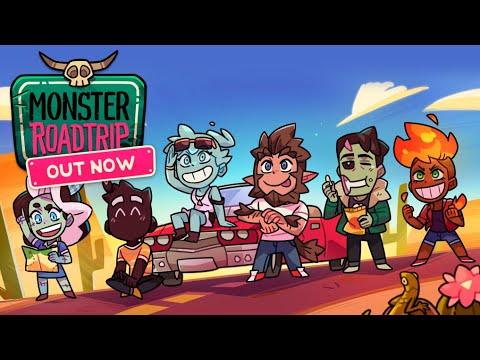 Highlights:
The signature style of the Monster Prom franchise: unique, charming characters and irreverent humor.
A co-op narrative adventure with survival mechanics.
You can play with friends both through local and online multiplayer!
YES! There's still the option of dating. This time flirting is not the core of the game, but you can still get a date with Polly, Scott, or one of the 10+ available hitchhikers by the end of the game!
TONS of beautiful art like you have never seen before in these series (seriously, there's A LOT of art packed in here).
Even if it's a co-op game, there's a social competitive aspect that will provide a thrill for the game. Choosing how much to seek your own benefit and how much to focus on the group goal!
Several brand new characters, and some beloved characters from previous games will be making a comeback!
Radio stations to choose from, with different music genres to build the perfect mood!
Some you may have missed, popular articles from the last month: