Two Beta updates have landed for the Steam Deck with a Client and an OS update available, with some pretty big changes to how external screens are handled.
Available in the Beta and Preview channels:
External display settings

Keep track of refresh rate and FPS limit settings independently for internal and external displays.
Disable refresh rate switching via the quick access menu for external displays by default. Alternative refresh rates are still accessible via the resolution dropdown in Settings->Display.
Added a toggle to developer settings to re-enable refresh rate switching in the quick access menu for external displays. Please note that the Steam Deck's built-in display was validated to support the full range of refresh rates available in the slider, but for arbitrary external displays we can't provide a guarantee that the resolution + refresh rate combination will be functional. This can lead to a scenario where the external display doesn't display an image, so there isn't an easy way to undo the change. Here be dragons, we don't recommend turning this setting on.

General

Performance improvements when rendering the homescreen.
Fixed a crash when loading some SteamInput configs.
Reduced occurrence of double-activations on Soft Press on Touch Pads and Sticks.
Also available only in the Preview channel as it's an OS upgrade:
Fixed a crash in Red Dead Redemption 2
Improved external display hot-plug detection
Here's a run over the changes and a quick look in a video. For this I tested a good while of Red Dead Redemption 2 to ensure it really was fixed and not only does it run smoothly, there's no crashing now either.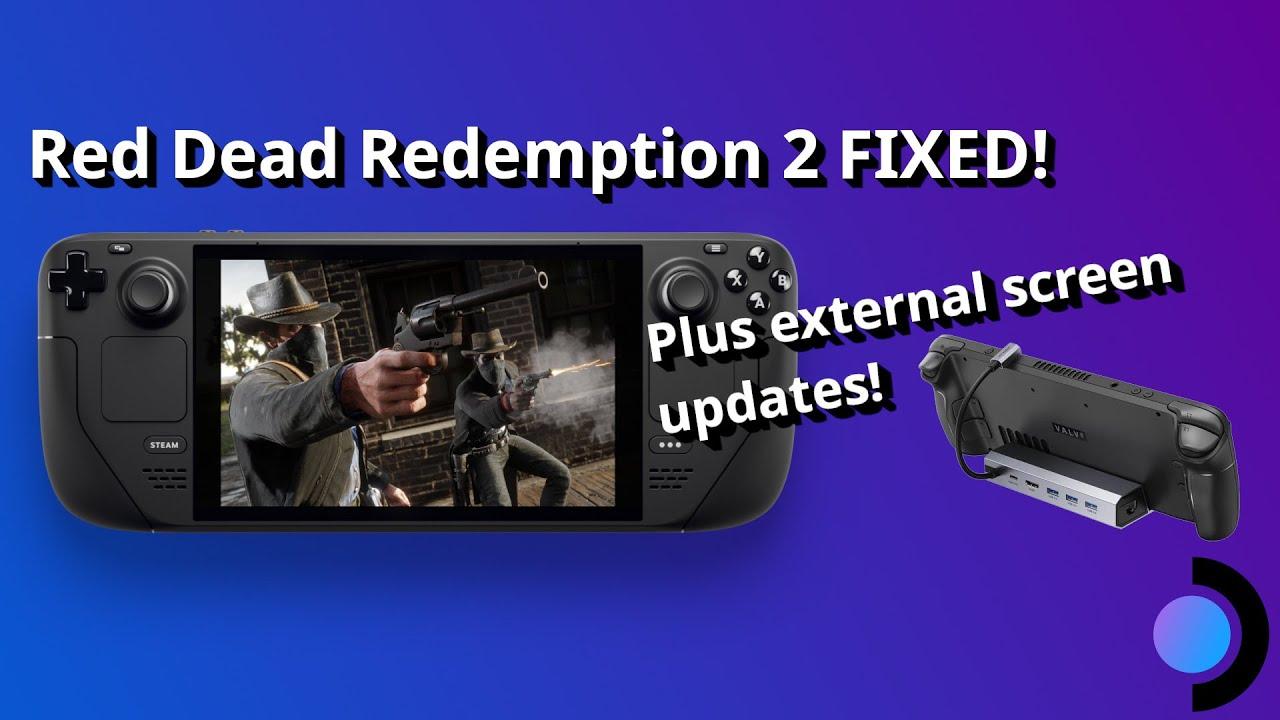 Some you may have missed, popular articles from the last month: