Valve has finally done what a lot have been waiting for, made the Steam Deck UI available for desktops although it's only available in the Steam Client Beta for now.
To access it open Steam -> Settings -> Account -> hit the Change button under Betas and select the Steam Client Beta. After that, you also need to add "-gamepadui" as a launch argument. So in terminal on Linux you can just simply run steam -gamepadui for it to work. Or just add it to the end of whatever shortcut you're using, same can be done on Windows too.
For anyone who has been following any Steam Deck footage from me or others, you will know what it looks like by now but here's a couple shots from my desktop running it:
It's not perfected yet of course, hence it being in Beta and hidden behind a launch argument. One issue I already found (shown above), was that the Steam menu ends up showing whatever I have behind it. Weirdly though, the Quick Access Menu doesn't have that problem.
As far as I know, it will still be called Big Picture Mode but it just gets replaced from the old to the new, taken from the Steam Deck UI design.
Valve say the updated UI includes:
New Home Screen, where you can continue playing recent games, and see what's new with the games in your library.
New Universal Search, that searches across Library, Store, and your friends
New controller configurator, designed for ease-of-use of picking, adjusting, or creating custom controller configurations
Optimized Steam Store for controller navigation
Updated in-game overlay, with access to achievements and guides

Press Steam / Guide / PS button while in game

New system menu, for quick navigation to different parts of the interface

Access this with the Steam / Guide / PS button

New quick access menu, for access to notifications, friends list, quick settings, and more.

Access this with Steam / Guide / PS button + A
Here's a quick run over it: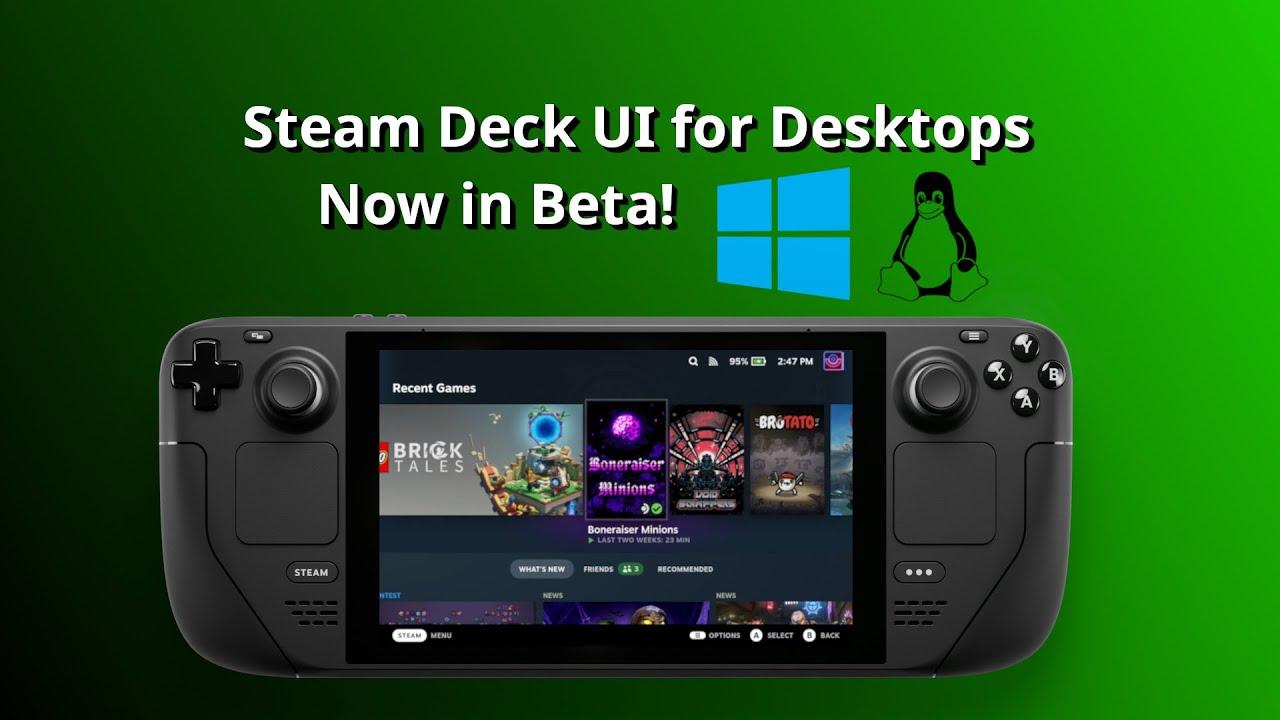 Some you may have missed, popular articles from the last month: