Heroic Games Launcher v2.5.0 is out now for managing GOG and Epic Games Store, this new release has some pretty exciting features like sideloading.
The first big new addition is the Downloads Manager, allowing you to queue up many downloads. You can't yet change the download order, but it's a great start for a very useful feature.
You can also now sideload anything. Heroic is no longer just for GOG and Epic Games. This means you can add any game or application on your PC, to launch inside Heroic. Not just that, Heroic is also now a Wine manager, allowing you to add and install various Windows-only games, launchers and more. It will even use SteamGridDB to pull in app images if it finds one for it.
HowLongToBeat data was also added to game pages, if it can find it. So as you go through your library, you can see how long it might take you to play through. Another useful addition.
Other improvements include:
An option to automatically add new game installs to Steam.
Custom Theme support.
Notify you if the installed game is not available (e.g. from a drive not plugged in).
Show unsupported games - like Star Wars Squadrons on Epic not being supported as it needs EA app.
Improved performance in the UI in general, so some pages load without any delay now like the Game Page and the Install Modal.
Better online/offline system so Heroic can handle better when no network is available.
GamePad navigation was redone so now the Library Cards do not show any button and also the commands were changed to work exactly like the SteamOS for better familiarity.
Changelog will now be shown after Heroic is updated (or by clicking on Heroic Version on Sidebar), so you will be aware of all new features for that new release.
Login Screen was redesigned for a more modern look.
Added two new themes: Nord Light and Nord Dark.
It is now possible to force an installation even if Heroic detects no space left on the device.
Heroic will show a warning in case you are not logged in to a store and try to access it from the sidebar.
Updated Legendary and Electron to the latest versions.
Here's a little demo of how useful it is on Steam Deck: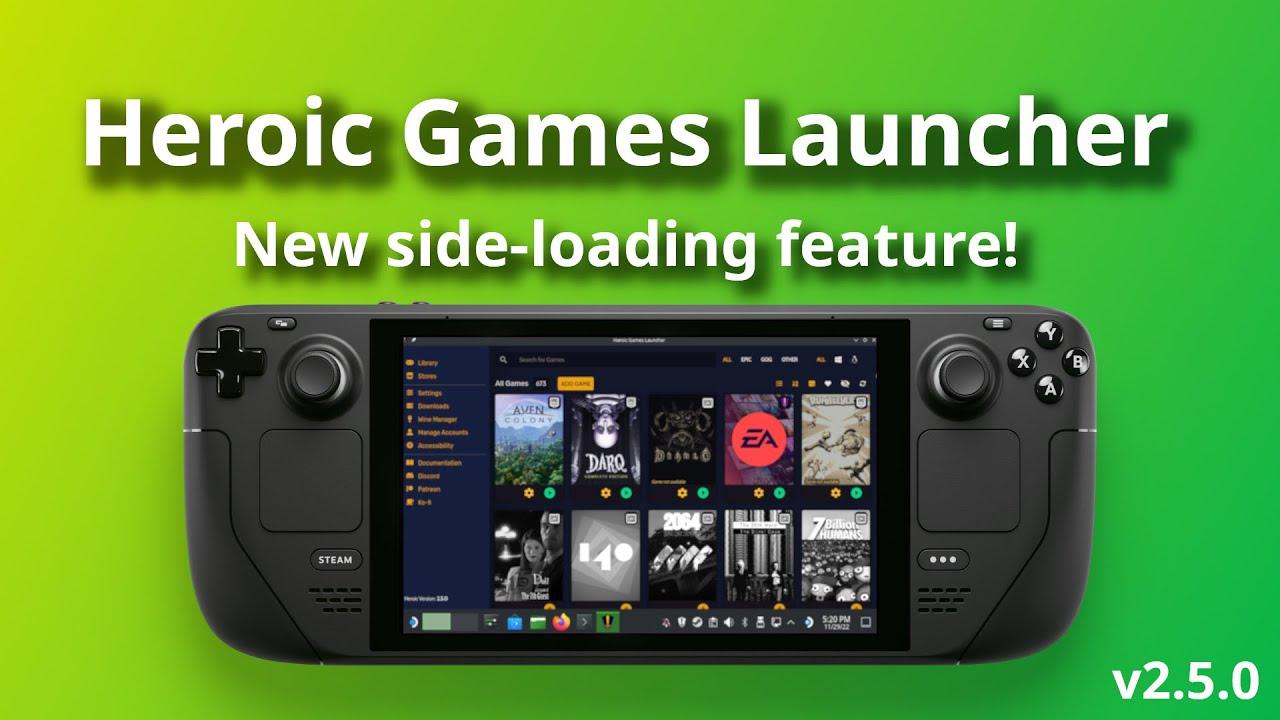 Some you may have missed, popular articles from the last month: