On the community Reddit for Xbox Cloud Gaming, an Xbox employee put up a small announcement about an upgraded experience for Linux and ChromeOS game streaming.
Something we've been waiting on for some time, as without workarounds you were limited to a low resolution. You could make it better by spoofing Edge on Windows for example. Even with that, I noticed it didn't perform as well as expected. Now, that should no longer be the case.
Xbox Cloud developer Jordan Cohen said on Reddit:
Hi everyone! We've just released a set of performance improvements on Xbox Cloud Gaming for gamers playing via browser on Linux and ChromeOS devices. You can expect a higher resolution and smoother streaming experience. 

These changes also complete a long journey of upgrading our browser gaming experience to a different streaming technology. You should now have a more consistent experience in the browser, no matter what device you use.
Testing it myself today on both desktop Linux and Steam Deck, and it does seem to work just fine.
Despite what Microsoft like to say, you don't need Edge and it works just fine in Chrome. Nothing extra is needed on desktop Linux, it's click and play. But for Steam Deck, you can set it up like this:
Make sure Chrome is installed (available via the Non-Steam menu in the Steam Library), or via Discover in Desktop Mode.
In Desktop Mode enter this command into the Konsole terminal app: flatpak --user override --filesystem=/run/udev:ro com.google.Chrome
This enables the Gamepads to work.
Load Chrome and go to Xbox.com/Play, and setup your login. It's easier in desktop mode.
If you wish to auto-launch Xbox Cloud Gaming with Chrome with no address bar, add this to the very end of the launch options (Properties menu on Chrome in your Steam Library): --window-size=1024,640 --force-device-scale-factor=1.25 --device-scale-factor=1.25 --kiosk "https://xbox.com/play"
In Gaming Mode on Steam Deck, tap Chrome in your Steam Library and set Steam Input (the Gamepad icon on the right) into Gamepad with Mouse Trackpad. Also set the Right Trackpad as Mouse Click, as it helps you deal with any browser pop-ups.
Launch Chrome, and enjoy.
As a side-note, if you really do need or want to use Edge instead of Chrome, you can just change the end of point 2 to have this at the end com.microsoft.Edge instead of com.google.Chrome.
Here's a video reminder on how to do it along with some quick footage: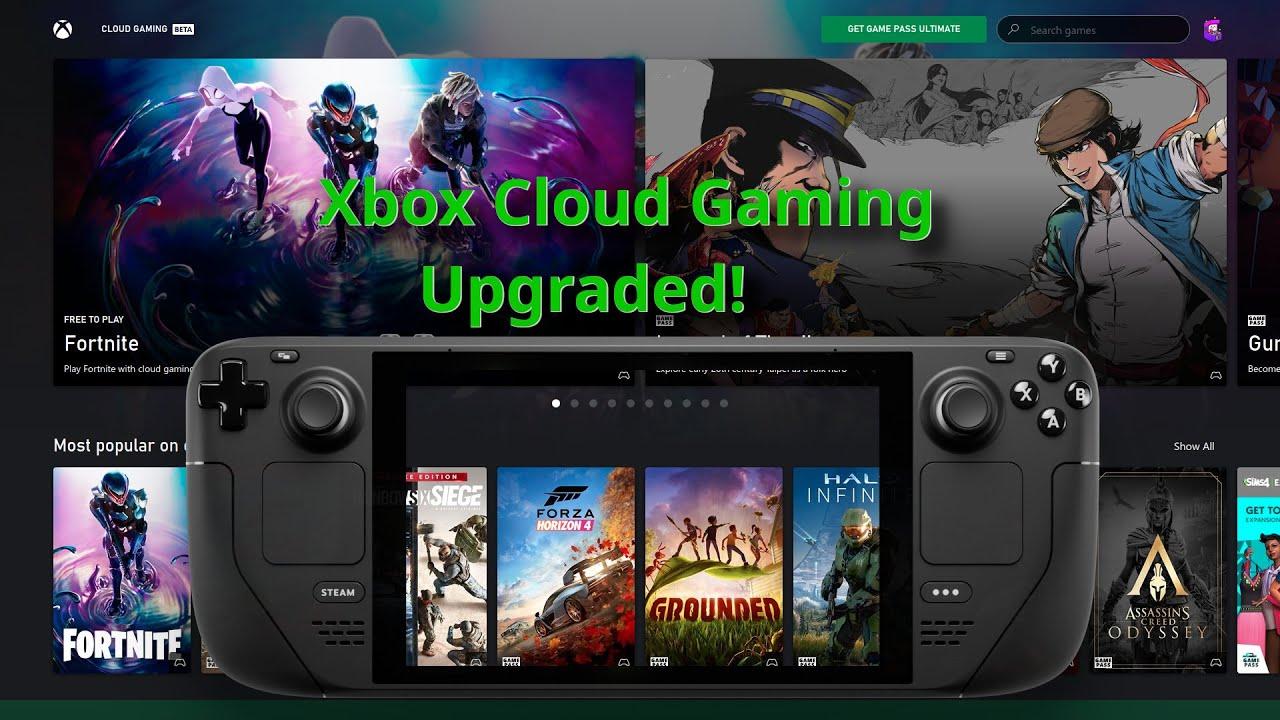 Some you may have missed, popular articles from the last month: