A fresh month, which means a new Steam Hardware & Software Survey is out. Looking over the October 2022 data, it appears we've hit a fresh high point.
At the end of October, Linux hit 1.28% on Steam against 2.23% on macOS and 96.50% on Windows. Going by our Steam Tracker, where we've been tracking the Linux user share for a few years, it is the highest it's been in over 4 years now! Still tiny compared with Windows of course but it's some clear steady progress.
This growth at the moment is largely thanks to the Steam Deck, which you probably already guessed. That much is clear when looking over the Linux-specific data page on the Steam Survey which shows these as the top Linux distributions:
SteamOS Holo 64 bit 24.98% +7.94%
Ubuntu 22.04.1 LTS 64 bit 12.27% -0.21%
Arch Linux 64 bit 9.12% -1.45%
Manjaro Linux 64 bit 6.92% -0.88%
Freedesktop.org SDK 22.08 (Flatpak runtime) 64 bit 5.71% +0.90%
Other 40.99% -2.00%
SteamOS (at least going by that list on face value) is the most popular Linux distribution for gamers on Steam, by a wide margin there too with the caveat being we don't know exactly what's in the "Other" category, which could be full of various forms of Ubuntu that could push it to the top when added together.
When checking further, in the GPU list for Linux, the growth is clear with it noting that "AMD Custom GPU 0405" (the Steam Deck) has hit 25.01% (+7.94%). I should note as well, that this GPU still doesn't even show up when filtering to just Windows and so it's clear that the vast majority of gamers on Steam Deck are sticking to SteamOS which goes to show just how good it is as an experience overall.
Video overview: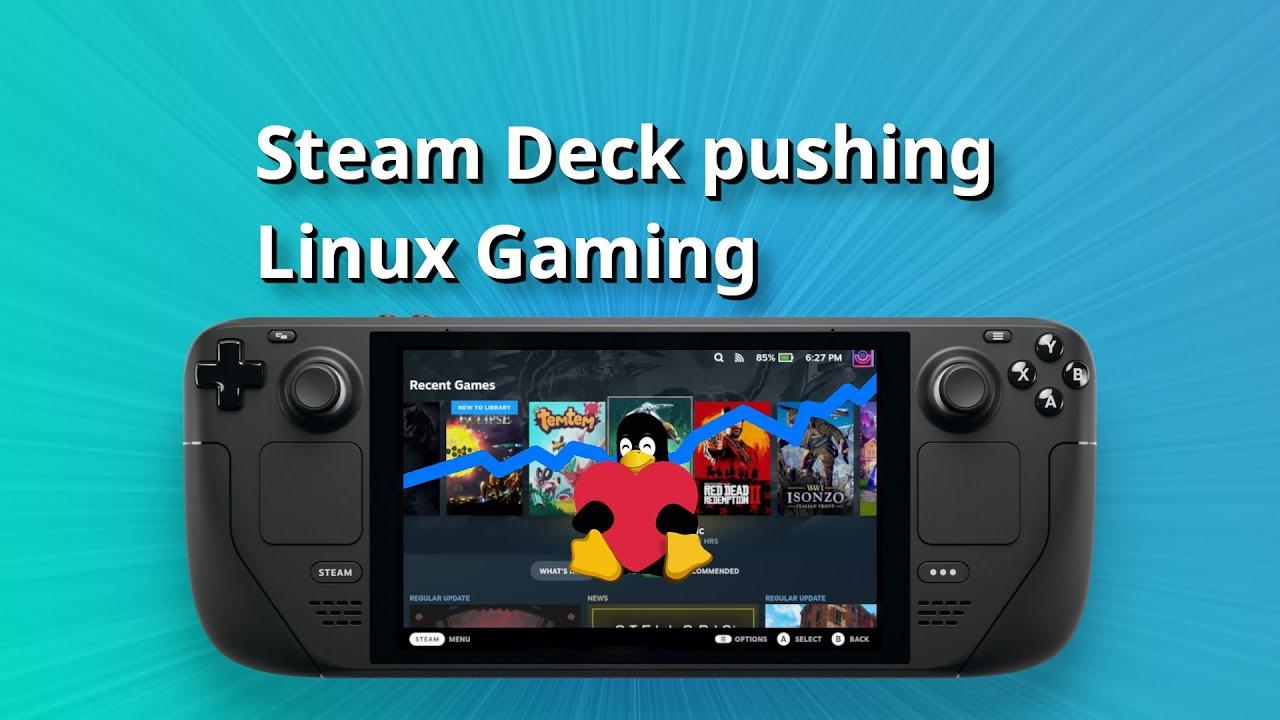 Some you may have missed, popular articles from the last month: