Isonzo from M2H, BlackMill Games is set to get bigger on December 5th, with the release of a free expansion featuring the Germans.
The Caporetto expansion for Isonzo will be free, with an option for players to expand their visual customization options for the German Empire with the Royal Units DLC. As per their roadmap, this is one of three expansions that are planned and all will be free. They have multiple new maps planned to be added in too, along with a new game mode planned next year.
Here's the expansion teaser: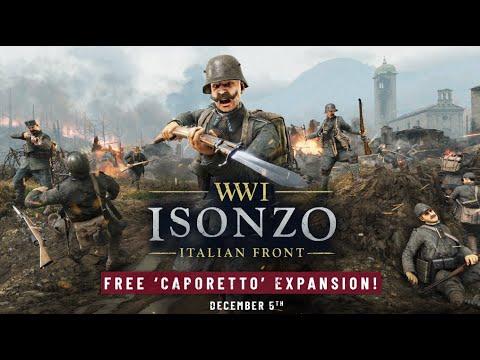 Wow, that was sure a teaser huh? 
The full complement of Isonzo classes are represented in the new German Empire faction including the Mountaineer, with uniforms, weapons and equipment based on historical research to authentically recreate the German army as it was on the Italian Front. They're a fully fledged fighting force consisting of the previously revealed Stoßtrupp and the Rifleman, amongst others, and are ready to take the fight to the Italian defenders of Monte Kolovrat – the first of three maps to be added as part of the Battle of Caporetto Offensive.
Jos Hoebe, Creative Director and co-founder of the WW1 Game Series says: "We're looking forward to releasing the free Caporetto expansion for Isonzo this December 5 – the first of several free updates we have planned. It expands Isonzo to cover more of the key aspects of the war on the Italian Front, adding both German Empire troops and the first part of a new German Offensive."
It is a lot of fun and it's nice to see them continue Native Linux support.
You can buy it on Humble Store and Steam.
Some you may have missed, popular articles from the last month: