Free for owners of the original, Portal with RTX has released on Steam from Lightspeed Studios / NVIDIA.
There's no Native Linux support this time around, unlike with Quake II RTX, but it should still work with Steam Play Proton (NVIDIA told me it works). Valve even added a configuration for it to have NVAPI enabled for Proton by default.
I'm unable to currently test it myself, as the people who run RPMFusion for Fedora have not updated the NVIDIA drivers for Fedora 37 yet from the recent security incident and you need a minimum NVIDIA driver version of 525.60.11. It doesn't need an NVIDIA GPU though, as they say it works on any GPU that supports Vulkan Ray Tracing.
You can see their launch party video below: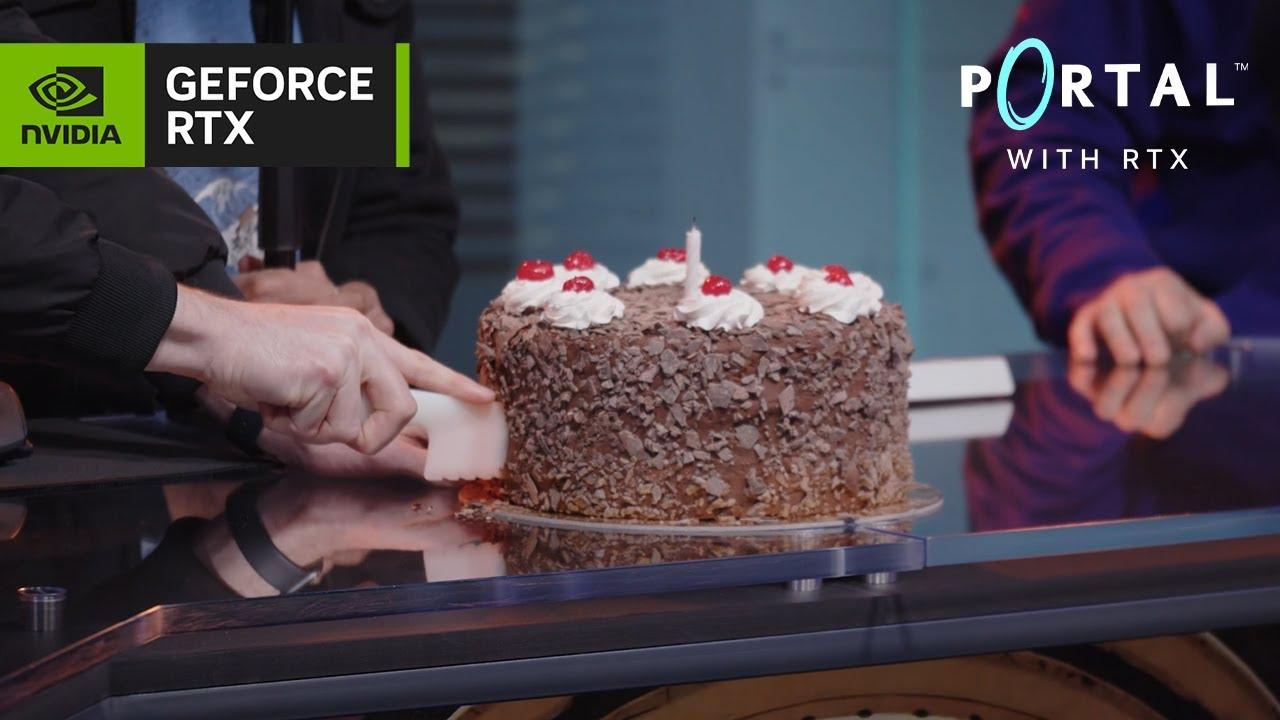 Some of what's been added includes:
Full ray tracing - Portal with RTX uses a ray tracing technique known as path tracing or full ray tracing, which unifies all lighting effects, such as shadows, reflections, refractions and more, into a single ray tracing algorithm.
NVIDIA DLSS 3– DLSS 3 is a revolutionary breakthrough in neural graphics that massively boosts performance. Powered by fourth generation Tensor Cores and new Optical Flow Accelerator on GeForce RTX 40 Series GPUs, DLSS 3 uses AI to generate additional high-quality frames with great image quality and responsiveness.
NVIDIA Reflex - Improves responsiveness by reducing end to end system latency, enabling players to feel more connected and immersed in the experience.
NVIDIA Real Time Denoisers (NRD) is a new spatio-temporal ray tracing denoising library that assists in denoising ray traced images in real-time, with superior performance and quality.
A new lighting system made possible by NVIDIA RTXDI, NVIDIA ReSTIR GI and the addition of physically based materials/rendering (PBR):
NVIDIA RTX Direct Illumination (RTXDI) enables the addition of countless direct light sources, big and small, each casting light and shadows.
NVIDIA Reservoir Spatio Temporal Importance Resampling Global Illumination (ReSTIR GI) enhances indirect light, enabling it to bathe a scene and illuminate dark corners that are not lit directly. And it also works smarter than previous ray-traced global illumination techniques, improving the efficiency of our ray tracing denoiser.
Physically based materials/rendering (PBR) – the environment of Portal's Aperture Labs is upgraded with material properties that emulate real life. This PBR system supports material properties for light emission, roughness, and metallicity that combine with ray tracing to enable lighting effects such as reflections, refraction, translucency, transparency and global illumination.
More detailed models – in-game objects have been remodeled to add more detail and increase realism.
Some you may have missed, popular articles from the last month: