The first Proton Experimental update of 2023 from Valve has landed for Linux desktop and Steam Deck, plus Proton Next is live again with the upcoming release of Proton 7.0-6.
Firstly the Proton Experimental update that landed January 6th: a newly playable title with this update is Gungrave G.O.R.E., a third-person action shooter by South-Korean Studio IGGYMOB. It also comes with these additions:
Fix Life is Strange Remastered crashing at the end of chapter 2.
Fix Alt+Tab not working on Gnome 43.
Improve force feedback compatibility for BeamNG and Forza Horizon 5.
The bigger one of course is Proton Next. Valve had a Release Candidate for Proton 7.0-6 available in early December 2022, with it now moving to Proton Next. This makes it easier to test, as you can set games to use Proton Next to test, which won't mess with any on the current main Proton release which is 7.0-5.
With Proton Next (7.0-6) these are newly playable:
Gotham Knights.
UNCHARTED: Legacy of Thieves Collection.
Heroes of the Dark.
Super Arcade Racing.
Crazy Machines 3.
King under the Mountain.
NinNinDays2.
雀姬 (Mahjong ladies).
All the fixes in Proton Next (7.0-6):
Fix Septerra Core hanging on redistributables installation.
Fix Persona 5 Royal crashing when creating game save data.
Fix Vampire Survivors intermittent error message.
Fix Super House of Dead Ninjas, Enemy Mind, and Out There Somewhere frame hitching every few seconds.
Fix Zeepkist freezing when using controller.
Fix Overcooked! All You Can Eat being unable to add a second controller-using player.
Fix Quake III: Arena and Quake III: Team Arena displaying weird texture over the menu.
Fix the new EA launcher displaying a blank window.
Fix Marvel Snap not being able connect to online services.
Fix Microsoft Flight Simulator crashing during longer flights.
Fix Microsoft Flight Simulator not displaying live traffic.
Fix Microsoft Flight Simulator not starting after a recent game update.
Fix Microsoft Flight Simulator crashing when starting next to big cities.
Fix Sackboy: A Big Adventure failing to start the first time it's launched.
Fix Spyro Reignited Trilogy playing intro video in a wrong language.
Fix Jurassic World Evolution 2 bad performance with recent Proton versions.
Fix multiple monitor support in Project Cars 2 and Project Cars 3.
Fix Korean not being rendered correctly in Romance of the Three Kingdoms XIII launcher.
Fix multiple languages not rendering correctly in Sins of a Solar Empire: Rebellion.
Fix Lost Lands: Dark Overlord, Lost Lands: Dark Lord, Lost Lands: Redemption, and Haunted Hotel: Silent Waters Collector's Edition crashing when trying to set a wallpaper.
Fix video playback regression with Chronos: Before the Ashes.
And then the other improvements in Proton Next (7.0-6):
All the details can be seen on the changelog.
Quick video running over the list and a note on how to switch Proton versions: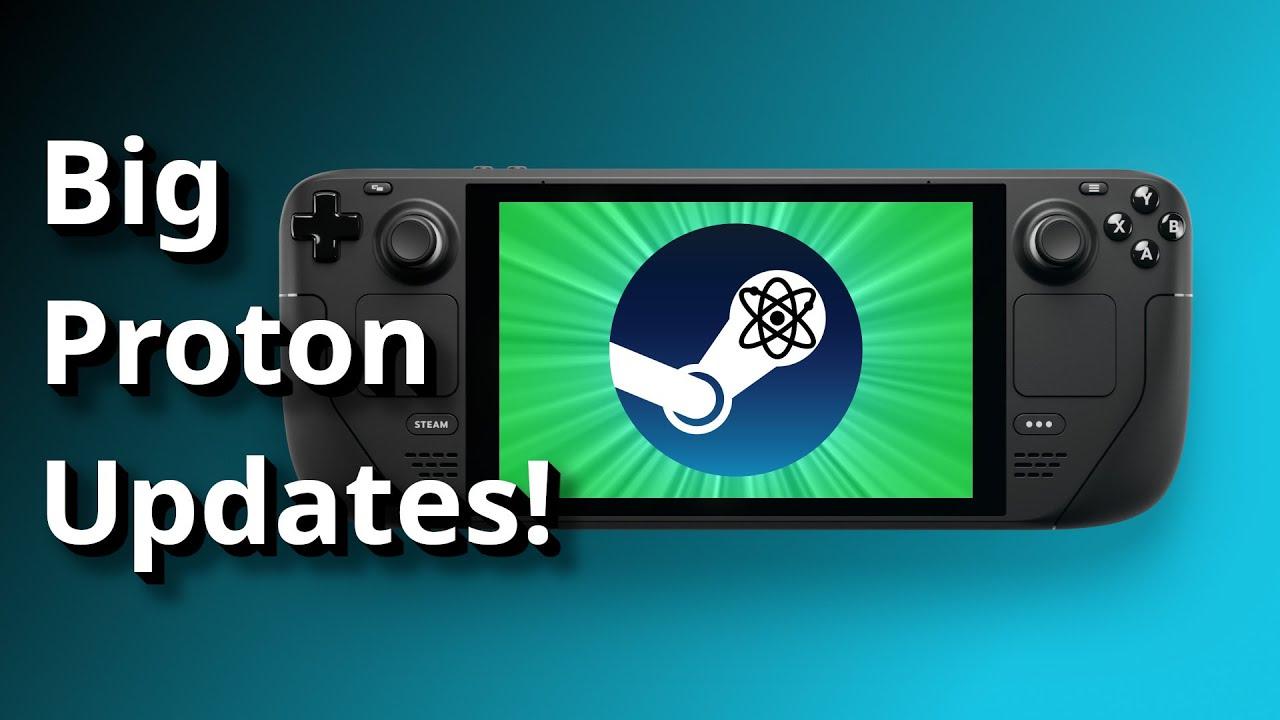 Be sure to follow me on YouTube.
Some you may have missed, popular articles from the last month: