With the Steam Deck recently having a first anniversary, no doubt many are thinking on what's next — I certainly am. Valve don't exactly need much to make a Steam Deck 2 a success either.
As a gaming device, the Steam Deck clearly isn't perfect. Nothing is. However, it's clearly popular and overall it does the job quite nicely of making the PC as a platform more accessible to a wider audience. And putting Linux in the hands of many who previously didn't care about Linux. We already know Valve are looking to the future for more Steam Decks too, as they said it's a "multi-generational product line".
Valve need to be careful on the timing of the announcement and the release. We are after all, only one year since the original's release. They need to ensure people feel like their purchase and personal investment into it was worth it, and not do any announcement too soon. How soon is too soon though? Two years? Three years? By three is it too late?
They need to make the upgrade worth it too. Is it just enough to have perhaps a better battery and screen? The more I think on it, I don't believe it is. Don't get me wrong, you can pry my Steam Deck from my cold dead hands but I do want more power in my hands too. Really though, it very much depends on what type of games you're playing for what you'll settle for. People will argue both ends from just wanting a better battery to play longer, to wanting more power to keep those troublesome AAAs at at least a solid 30FPS (or better).
Valve doesn't need much to make the Steam Deck 2 a success, clearly. A little wait for AMD to come out with a fresh APU that's a decent step up, a better screen and battery and job done right?
Hold on, this is going the exactly opposite way to what I thought…
I'm not asking for much. Well, clearly I am. The Steam Deck 2 is not exactly an easy task. A better higher resolution screen would need more computing power, so a newer APU would end up essential if they ran a higher resolution and then you may not see such a big performance increase (and likely a higher power draw too) — but then you would get better and clearer looking games, a better battery would make it heavier and it can already be uncomfortable for playing longer periods. There's actually ups and downs to anything they could upgrade, then you have to take into account the pricing on it too (even if they stuck with the same resolution, but just had a better looking screen cost is a problem).
That's without even thinking about storage, gosh, the problems continue. The 64GB model is so often just too small, especially with the shader pre-cache system, every single day there's support questions on people confused as to why their 64GB is full. Valve need to go bigger. Games are getting fatter all the time too, have you seen how laughably massive some games now are? This problem will only get worse over time.
Given how clearly people are wanting to play some of the latest games, as well as plenty of older titles, I don't think they could just settle without putting in a new more powerful AMD APU. I just don't think it would make a whole lot of sense.
It's a very tricky balancing act, so it really doesn't surprise me when Valve's Gabe Newell said the pricing on the current Steam Deck was "painful" in an interview with IGN.
One thing we can at least count on, even with the original model, is continued improvements to compatibility thanks to their continued work on Proton (or Native Linux ports if the market share became big enough to make it truly worth it), GPU drivers and much more.
So actually, Valve have one heck of a job to improve on what is already a good product. Can they do it? What do you think? What exactly do you want from a Steam Deck 2?
Check out my recent Steam Deck news round-up video below if you missed it and be sure to follow me on YouTube.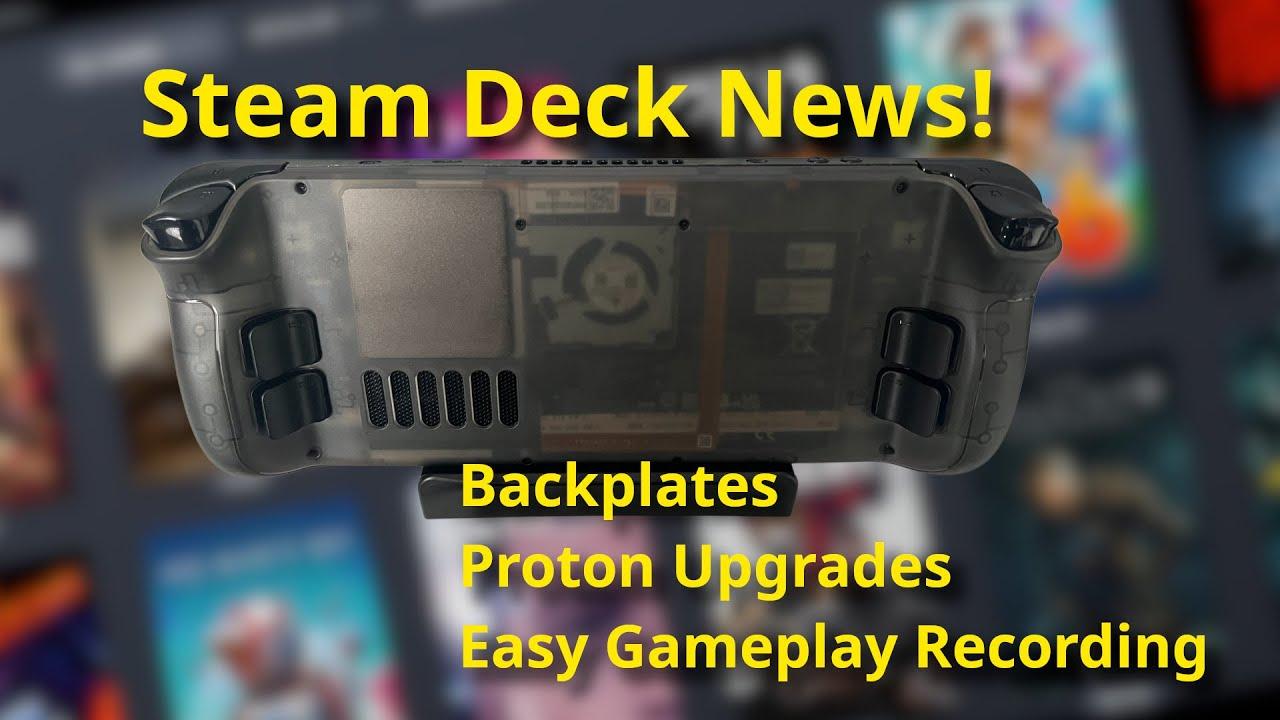 Some you may have missed, popular articles from the last month: