The survival game Grounded from Obsidian Entertainment and Xbox Game Studios is gearing up to launch version 1.2.0 that's now available to test. With it comes Steam Deck support.
It seems that Microsoft / Xbox published titles have been seeing some attention lately, with Halo: The Master Chief Collection also recently boosting its Steam Deck support. A sign of more great things to come?
Grounded version 1.2.0 has hit the stage where it's ready for people to opt-into the Beta, so you can give it a try right now. The patch notes show quite a lot being added and Steam Deck got a special mention:
Steam Deck Support

Grounded has been updated to include official Steam Deck support. Fixed issues and improvements include:

The game now boots past the initial loading screen.
The Xbox log-in window properly displays.
Tuned the default graphics settings for Steam Deck to provide an enjoyable experience. Also includes some Steam Deck-specific optimizations.
Steam Deck virtual keyboard pops up when selecting any input text field in the game (entering a multiplayer game password, naming your trail marker / storage, pet, etc.)
Control prompts no longer flip flop between displaying gamepad and mouse/keyboard controls when using the touch pad or gyro.
Note: The Steam store page will not reflect this official support until after the 1.2 Public Test period is complete.
Previously, you needed various workarounds to be able to actually play the game, as it would freeze on the intro and after that the Xbox login screen also wouldn't work. This patch solves that. Testing it with a fresh install on Proton 7.0-6 (the current main Proton) and yup, it works without an issue getting into the game.
Once version 1.2 is released properly, this will quite likely get Steam Deck Verified.
Testing it on desktop Linux (Fedora KDE), sadly I couldn't reproduce it working with either Proton 7.0-6 or Proton Experimental through repeated runs and trying a few different things but on Steam Deck it was without issues. So hopefully Valve and their Proton developers will figure out what the differences are and get it working, or perhaps even Obsidian can look into why that is.
You can buy Grounded on Steam.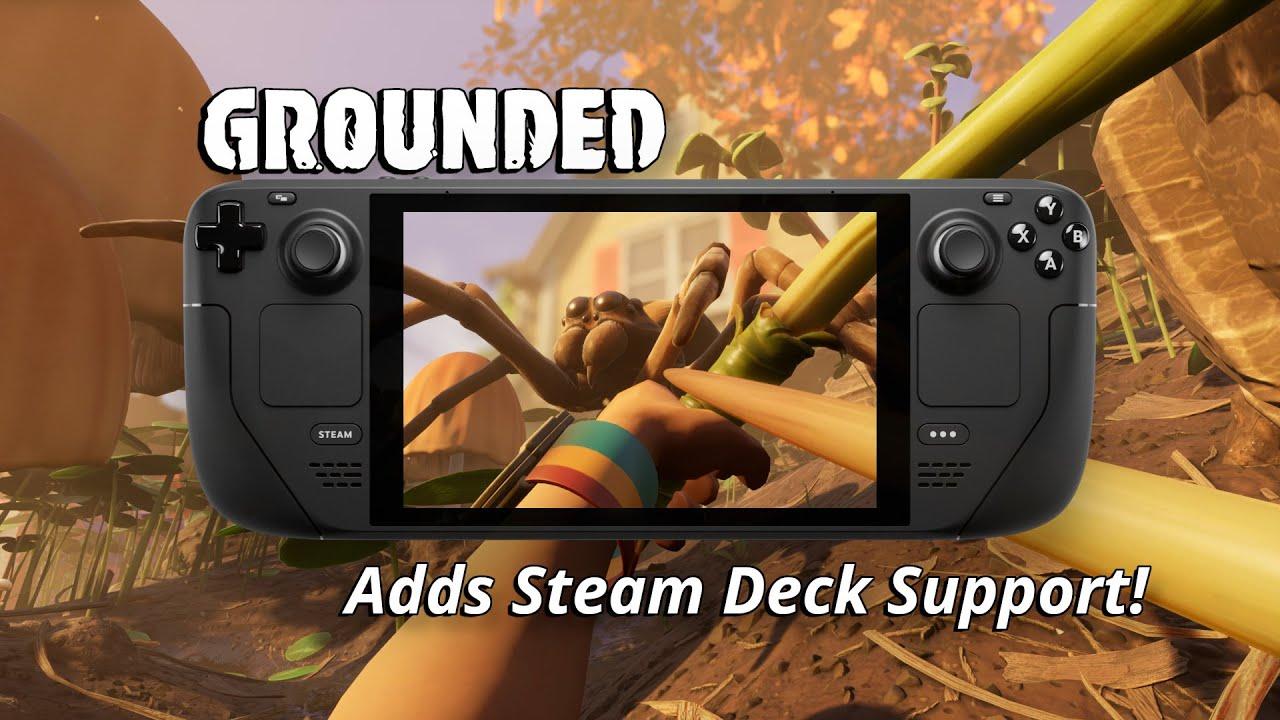 Some you may have missed, popular articles from the last month: