As expected after the recent big release of Proton 8, Valve has now also upgraded Proton Experimental which is now based on Proton 8 plus a whole bunch more. This is the extra special version of Proton, where Valve put in features and improvements before they're ready to be rolled out to the majority of Windows games running on Steam Deck and Linux desktop.
Here's all that's changed in the April 20th update:
All changes from Proton 8.0-1.
Now playable: Propnight, Combat Mission Battle for Normandy, Bloodrayne Terminal Cut 1/2, Breakout 13, Murasaki Tsurugi, PooShooter: Toilet Invaders, Purgo Box, Olympia Rising, Summoners War: Chronicles,
Fixed various Wo Long: Fallen Dynasty issues around video playback.
Fixed game launcher DC Universe Online.
Fixed audio controls and spatialization in VRChat with AVPro.
Fixed the key presses registering weirdly in Wild Hearts.
Fixed video playback in Nioh: Complete Edition.
Fixed Pentiment not being playable on desktop.
Improved cutscene desync in Immortals Fenyx Rising.
Fixed Witcher 3 launcher rendering issues.
Fixed Call of Duty: Black Ops III graphical glitches when loading Hex Tower.
Fixed video playback speed issues in METAL GEAR SOLID V: THE PHANTOM PAIN.
Fixed Deus Ex: Human Revolution Director's Cut hanging on exit.
Fixed connection error at the end of Chapter 2 in Life is Strange Remastered.
Fixed EOS error message with Returnal and other EOS games.
Fixed intermittent hangs with Prototype.
Updated file distribution method to save disk space.
Updated dxvk to include the latest development work.
Updated vkd3d-proton to include the latest development work.
All can be seen in the official changelog.
For an explanation of all the different Proton versions see my original guide on Proton. Proton Experimental gets automatically installed if Valve set it on a game, or you can just search for Proton Experimental in your Steam Library (not the Steam Store) to install it. 
Need to know how to change the Proton version used? See the below video: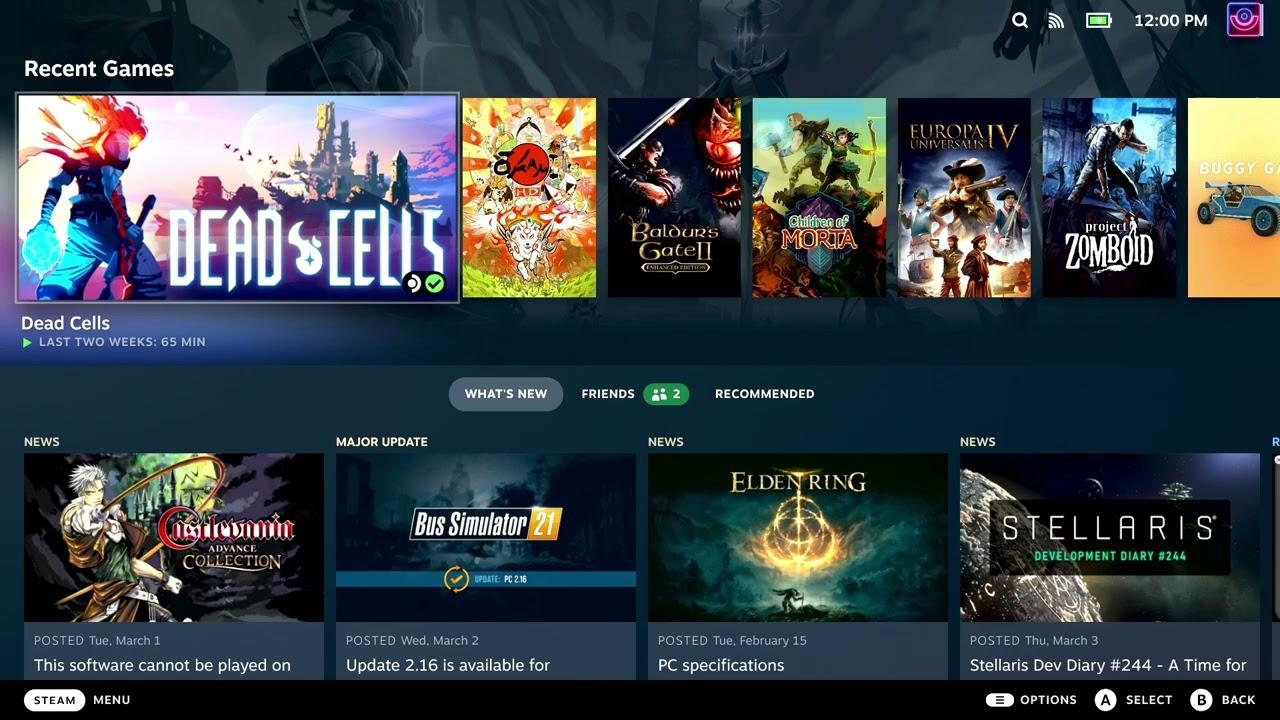 Text guide
Change it per game (Steam Deck)
Pick a game and head to the little cog icon on the right.
Click Properties, then Compatibility on the left.
Make sure the tickbox is done, then select Proton Experimental from the dropdown.
On a Linux desktop:
Right click a game, go to Properties.
Compatibility on the left.
Make sure the tickbox is done, then select Proton Experimental from the dropdown.
Some you may have missed, popular articles from the last month: