Stellaris: Galactic Paragons is the next expansion for my favourite space strategy game from Paradox Interactive and it's coming May 9th. This DLC will give deeper character and story progression allowing for more customisation of your leaders.
From the press release:
"There are endless stories to tell in the Stellaris universe. Breathing life into the stories of the leaders in the Galactic Council and your empires is a perfect showcase of the team's commitment to expanding the ways our players can explore a vast and wondrous galaxy," said Stephen Muray, Game Director for Stellaris. "Our players push us to bring Stellaris to new heights, and we'll be exploring the galaxy alongside them for years to come."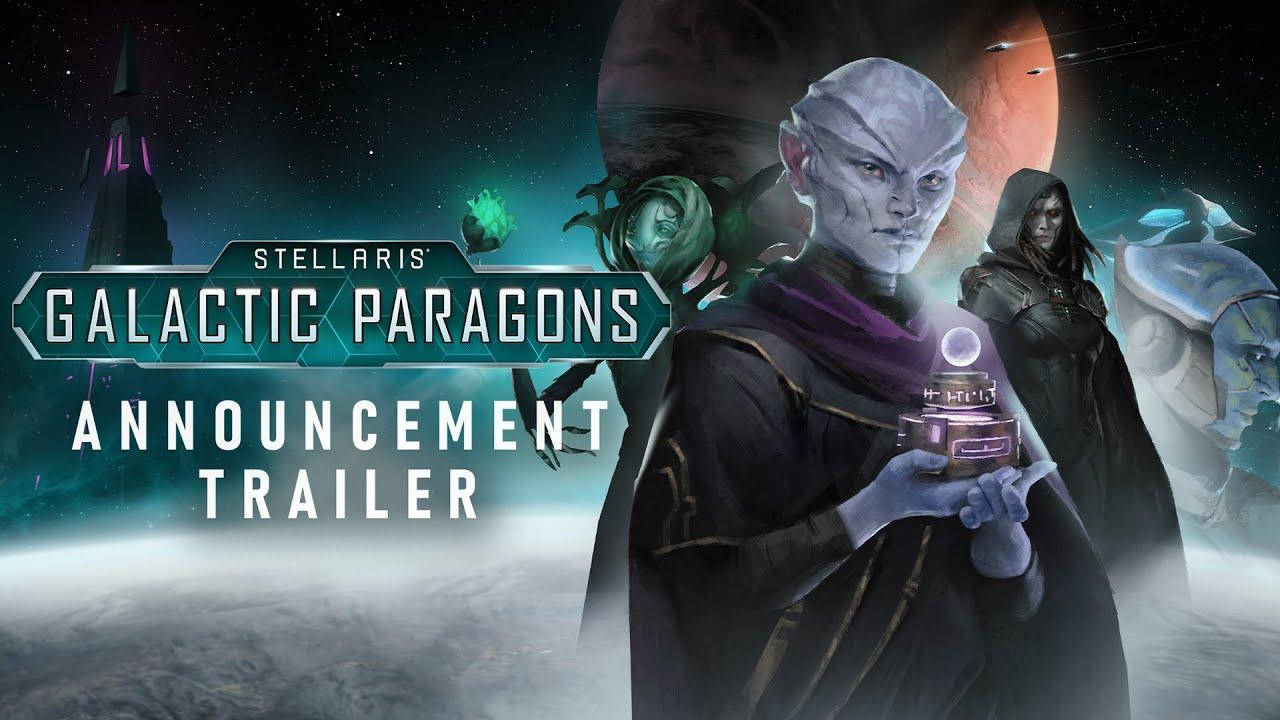 Features:
Unique Council Roles: Specialized roles and benefits are included in Galactic Paragons to expand upon the new Council Mechanics in Stellaris! Find dozens of unique council roles based on your civics and government types, and unlock additional positions as your empire evolves.
New Dynamic Leaders: Recruit, improve, and follow the leaders of your empire through the ages! You may shape them by picking their traits, selecting their veteran class, and guide them towards their destiny, up until they retire - or perish!
Meet Galactic Heroes: Attract paragons of renown to your council: unique leaders with their own art, events, and stories may join your empire and bring their own benefits to your government. Or, discover four Legendary Paragons with intricate event chains and unique mechanics!
New Traditions, Civics, And More:

A new "Under One Rule" Origin that tells the tale of the leader who founded your empire
Eight new Civics focused on leadership, from immortalizing the personalities of leaders past in digital archives to heavily optimized council selection via corporate charter
12 new Veteran Classes
Hundreds of new Leader Traits
Two new Tradition Trees, giving players new edicts and improved leaders
New ships, art, and story content
This will of course drop alongside the 3.8 update which I mentioned recently, that will include two co-op modes. You can get a lot more info on the co-op mode in their explainer forum post but essentially it comes down to these key points:
Cooperative PvE allows players to join together as a single empire to take on enemy empires. This presents a great opportunity for players to teach their friends how to play the game or divide the responsibilities of empire management for a more relaxed gaming experience.
Cooperative PvP allows groups of players to join opposing empires to fight against each other. Splitting up duties may reduce barriers to entry of competitive multiplayer by being less overwhelming. For more competitive players, empires can also be locked and require a password.
Stellaris is available from GOG, Humble Store and Steam.
Some you may have missed, popular articles from the last month: