Mechabellum is a new Early Access release from Game River and Paradox Arc (the publishing arm of Paradox Interactive). It's an auto-battler like say Dota Underlords and Auto Chess, but with big mech units with battles like Supreme Commander.
Safe to say, it is absolutely my sort of thing. Quick games, lots of explosions and plenty of strategy. So TriplePoint PR sent over a key and I've been playing it to see if this may be the next big thing. Working out of the box on desktop Linux with Proton 8.0-2, this is absolutely going to be my next multiple-hundred hour game. I can already feel it's teeth sinking into my brain as I just want to play one more game constantly.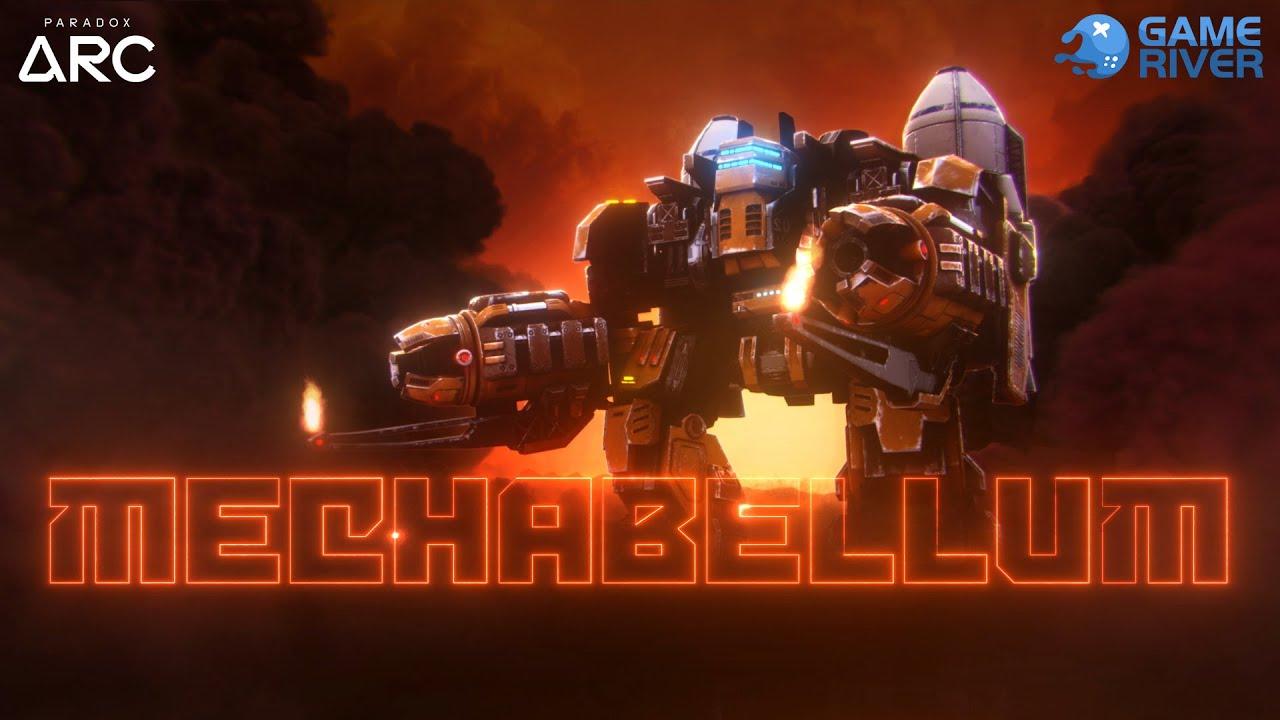 After blasting through a few of the solo tutorials to get me started, I quickly jumped into online games doing 1v1 battles and honestly, I was impressed with it very quickly. It takes the basic idea of an auto-battler, but just makes it so much more entertaining than any that came before. Who doesn't love lots of explosions, lasers and missiles firing everywhere while you sit back and watch the fireworks hoping your idea will work for this round?
I don't want to put it down. I might even have to cancel my dinner plans tonight, I need to play more.
I'm not very good at it yet mind you, I've been repeatedly stomped into the ground by everyone having much better ideas on what units to unlock and deploy each round but I'm having fun and that's the main thing. It really does look quite a bit like the classic RTS Supreme Commander, but on a much smaller scale with games that aren't hours long. Exactly what I want right now.
You have a really great mixture of units to deploy to from tiny nuisances, which are great to pull the attention from bigger enemies, to massive mechs and everything in between. Everything has a strength and weakness, although there are some balancing issues the developer needs to sort. Starting off by picking your commander to get your first units and bonuses, it's then a tug of war each round as you pick a new unit to unlock, deploy up to 2 additional units and then position them. Plus, you get to sprinkle in some especial abilities like a bombing run, sneaky units you can place behind enemy lines and even big storms to really screw with your opponent.
The idea is just to destroy all the enemy units, or as many as you can until the 60 second round timer ends. How many units you have left will be how much health you take away from your opponent, so you want as many as possible left. Once your opponent or you reach zero health, it's then game over. Taking down one or both of the enemy towers is a safe bet, if you can get there, as it then gives a momentary slowdown to enemy units and that can be quite devastating but they get put back each round.
At the start of each round you get to upgrade units to give them an overall buff, plus give them additional upgrade which affects other similar units. You also have your two towers, which also have upgrades available on each, to buff up all your units. Everything you do has a cost though, with the game having a single resource for everything so it means you really have to think between new units and what to upgrade.
Since it's an auto-battler, one you've finished deploying and upgrading, it's down to the AI to hopefully crush the other side and it's quite epic to watch.
Rarely does a brand new release get such intense excitement from me, I only hope the community sticks around for it to give it a longer life than other auto-battlers. It has all the makings of a great game. I'm off to go play some more now.
Early Access is planned to last around 12 months.
You can buy Mechabellum on Steam but it will be eventually free to play.
Some you may have missed, popular articles from the last month: