Cellar Door Games are saying farewell to Rogue Legacy 2, with one final major content upgrade out now with The Swan Song. They had originally planned to move on earlier but they just couldn't help but do a little bit more. Even though they're moving on, it may still get some small patches to fix up issues as they appear.
Some highlights of what's new:
3 New Ways to Play – Fans of the original Rogue Legacy may be familiar with the game's hardest achievement, Thanatophobia, which required the game be completed in 15 lives. Well, we're bringing it back as an official Special Game Mode, alongside two other modes that truly spice up the experience. Thana-two-phobia takes the original challenge and dials it to 11, with Prime bosses and harder biomes, while True Rogue pits you against the gods of RNG. This mode randomizes your character, drops you in random biomes, and tests how far you can get on a single life.

Dream A Little Dream – Deep within the shadows of an oppressive Kingdom lies the faint light of hopes and dreams. This latest update will be introducing Dreams, unique experiences similar to Scar Challenges that allow you to play out the fantasies of some of the most iconic characters in the game. What those fantasies are you will have to discover on your own. *Unlike Challenges, Dreams do not count towards earning certain achievements.

Fables For All – We're completing the cycle and adding three new Fabled Weapons in this final update. Bring both shock and awe to your foes with Mjolnir, strike fear into their hearts with a hand puppet, or just take on the righteous tides with your surfboard. With the addition of these remaining Fabled Weapons, all Classes in the game now have one tied to them in the Soul Shop.

Customization is the Spice of Life – To wrap things up, we are adding some minor customizations for both new and long-time fans of the PC/Mac/Linux version of the game. The first is the ability to add your own custom localizations. Please note that due to the nature of font generation, the feature is only available for languages in Latin or Cyrillic. We're also adding custom seeds for speed runners, along with ways to validate them.
Check out the update trailer: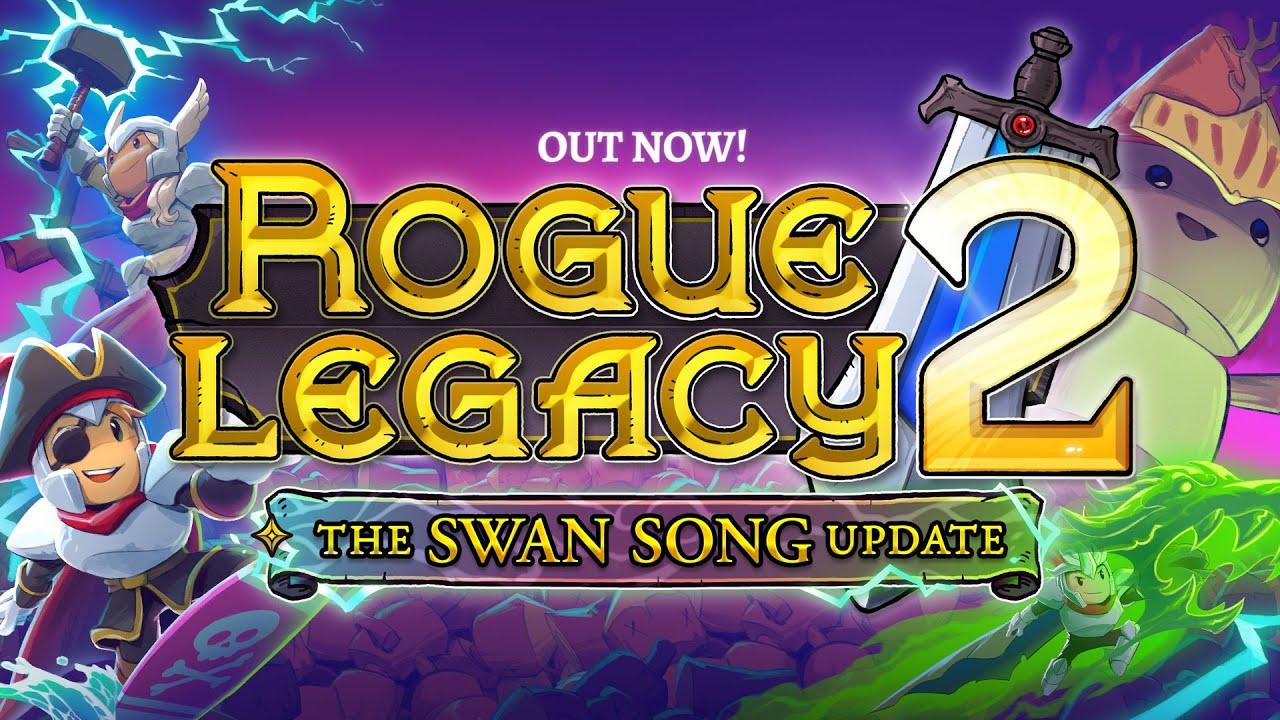 It has Native Linux support and it is Steam Deck Verified.
Playing it for a while after release, I can see why people love the game. The design is fantastic and it looks super crisp. Tough as heck for lots of it though, really needs a lot of time to learn all the little enemy encounters and to get good at the tight platforming skills required. With nearly 12,000 user reviews on Steam and a Very Positive rating, this seems like a good send off.
You can buy a copy on Humble Store and Steam.
Some you may have missed, popular articles from the last month: