Continuing my quest to have no free time ever, I have been checking out Soul Survivors that's now available in Early Access. It may be yet another (there's lots now) Vampire Survivor-like but that's not a bad thing at all. In fact, I'm actually rather enjoying Soul Survivors. Stride PR sent over an key and my early impression here is that it's really fun.
On desktop Linux and Steam Deck, it works out of the box with Proton 8 and Proton 7.
It has all the basics of these popular horde games but there are some key differences. It's definitely a whole lot more skill-based than just the movement-dodging basics found in Vampire Survivors, especially with the different classes actually being very different to play. The current version has a mid-range fighter which is pretty standard, plus a Necromancer that spawns creatures you keep alive by picking up flesh piles. The Necromancer also has a physics-based spiked flail that moves based on your own position, so you can spin it each side or all around you based on your movement. The Necromancer has been a lot of fun to play as, with you swinging the spiked flail around as a skeleton runs around doing your bidding, while also firing off various spells.
Pictured - Soul Survivors on Steam Deck
Enemies actually have various different behaviours too. There's the usual hordes that chase you, enemies that will dart at you, enemies that teleport around you, vines that will hold you in place requiring you to quickly mash the direction buttons to break free.
Lots of clever little changes, make it worthwhile to play. Check out the trailer: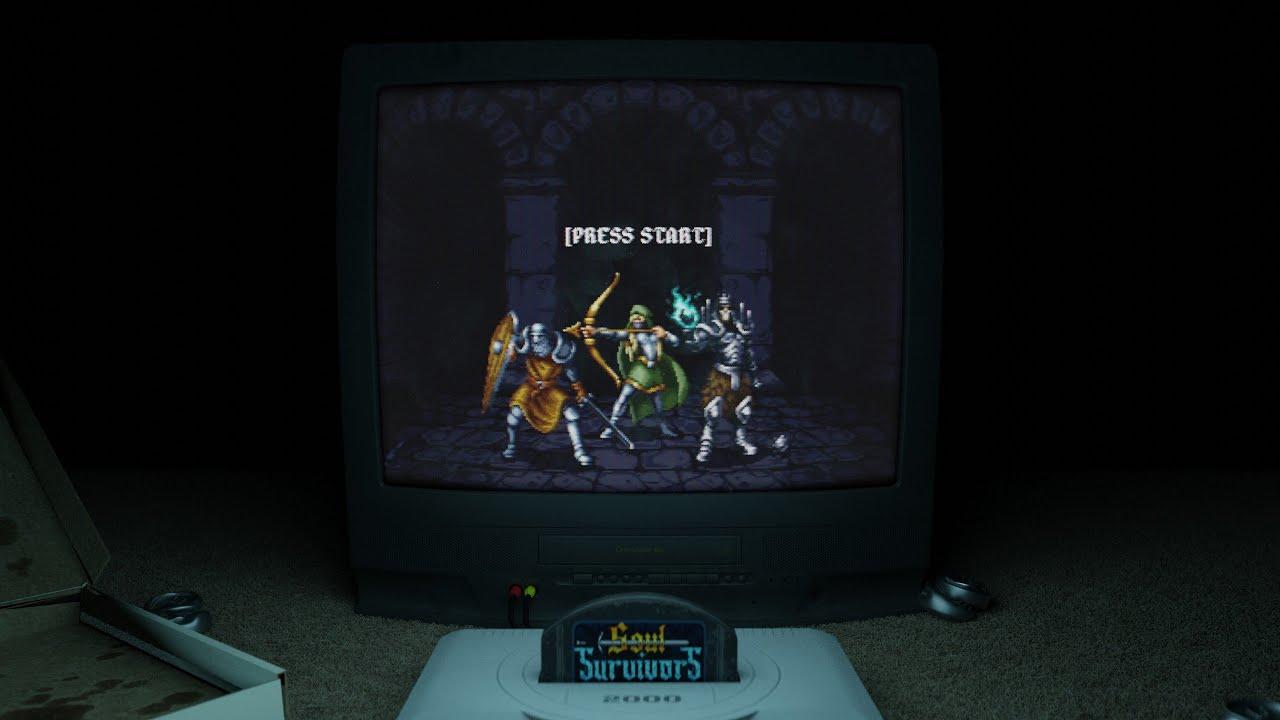 Then you come to the boss system, each map has a specific set of bosses to fight and when you beat them, the game sudden warps into what they call Cursed Mode, where every minute a new curse on you or the world will increase the difficulty making it thoroughly interesting and frantic to keep going longer once you finish a map. So while there is gated progression for maps based on the bosses, each map is also endless and repeatable with it being quite dynamic at the end.
Another fun little addition is the money snail you chase around, which drops lots of gold for your character persistent upgrades. There's plenty of other ways to get gold from crates and other creatures, but the money snail was a funny addition.

Pictured - Soul Survivors on Fedora KDE 38
As you progress through a level, there's temporary items you can pick up too. Some might have you throw bombs constantly for a few seconds, some might make your Necromancer flail massive and plenty more. Lots of little things that add up to a really fun experience. Vampire Survivor fans won't want to miss this.
"Since beginning development on Soul Survivors, we have worked tirelessly to create a unique and entertaining time-survival roguelite," said Sterling Selover of Stingbot Games, "Whether you're familiar with the genre or are a fledgling adventurer, our blend of distinctive combat, persistent progression, and dark fantasy world-building has something for everyone."
You can buy it on Steam.
Some you may have missed, popular articles from the last month: