REDLINE CROOKS from developer Alexander Golke is a top-down 2D roguelite about smashing vehicles into more vehicles. It's pure unfiltered chaos and I love the idea.
Combining together elements of a roguelite with completely ridiculous vehicle speed, it allows you to charge through entire walls of the map to then smash into other vehicles to build up a score and money for upgrades. Mechanically it's seriously over the top but once you've played a few minutes of it, the idea really comes into its own. You'll face all sorts, there's even tanks.
Have a look at the trailer to see how crazy it is: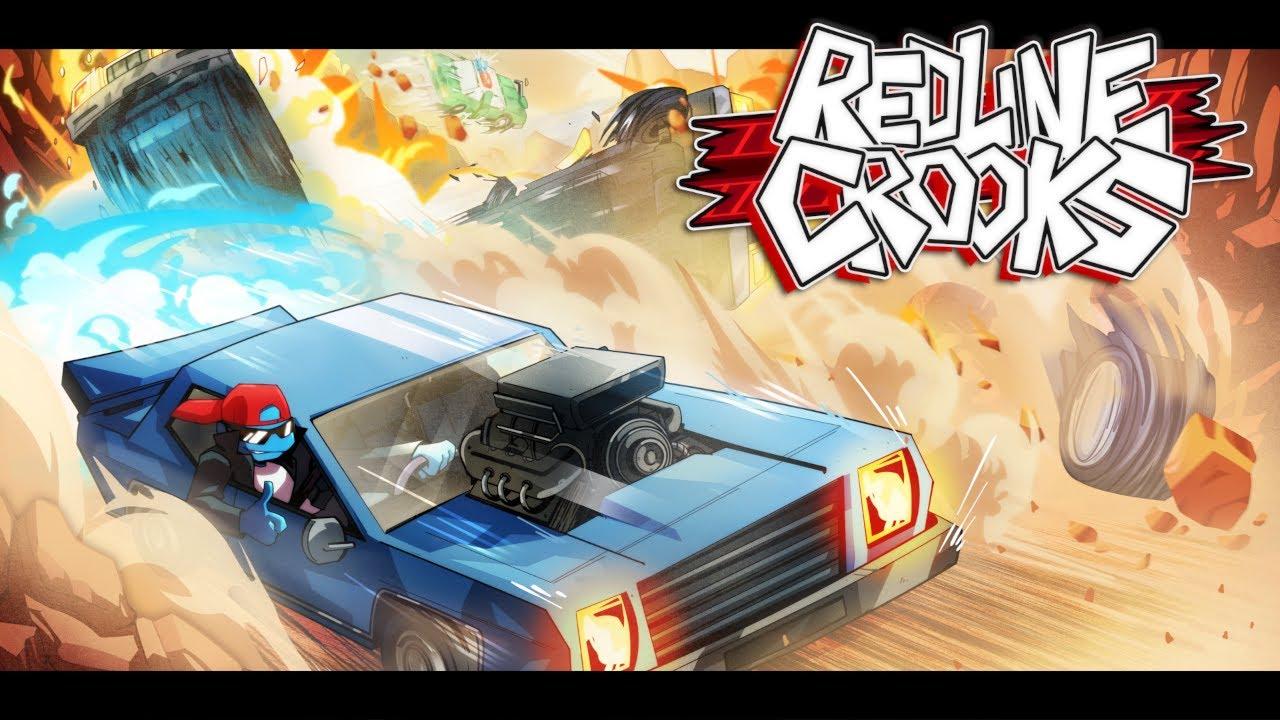 Game Features:
Pick one out of 9 playable convicts, each with distinct playstyles and character-specific upgrades.
Use the Boost to reach dangerously high speeds and blast through walls and enemies alike at the cost of your health.
Slam, blow up, launch, ram or otherwise destroy anyone looking to get you back behind bars, and be rewarded with cash and health.
Build an arsenal of powerful upgrades purchasable from the ever-trustworthy shopkeeper - there are over 100 items for you to mix and match, making every run unique.
Perform well to rank up, ramping up both the difficulty and the rewards you get using a God Hand-inspired difficulty scaling system.
Master the intricate mechanics and make it to the top of the online leaderboard, or just have a good time in this easy to play, hard to master experience.
Jam out to an awesome, original digital-fusion soundtrack by father p.
That's going right onto my wishlist. The demo worked great on my desktop Fedora KDE 38 install too. On my Steam Deck it was pretty much a perfect experience there too, this could be an ideal game for Steam Deck fans to play on the go that will keep the battery going for a while too because it's really easy on the system.
My favourite is easily the character that drives what looks like a forklift, that can pick up other cars and throw them around. As shown in the below gif, which was actually taken from my testing of it on Steam Deck:
Check out the demo on Steam. It has a Native Linux build available.
Some you may have missed, popular articles from the last month: