Time to jump back in and punch some blocks? There's quite a lot that's new for Minecraft in Trails & Tales and it all sounds pretty fun! No matter how you play Minecraft there's probably a little something for everyone in this update, as it continues being one of the most popular games across all platforms.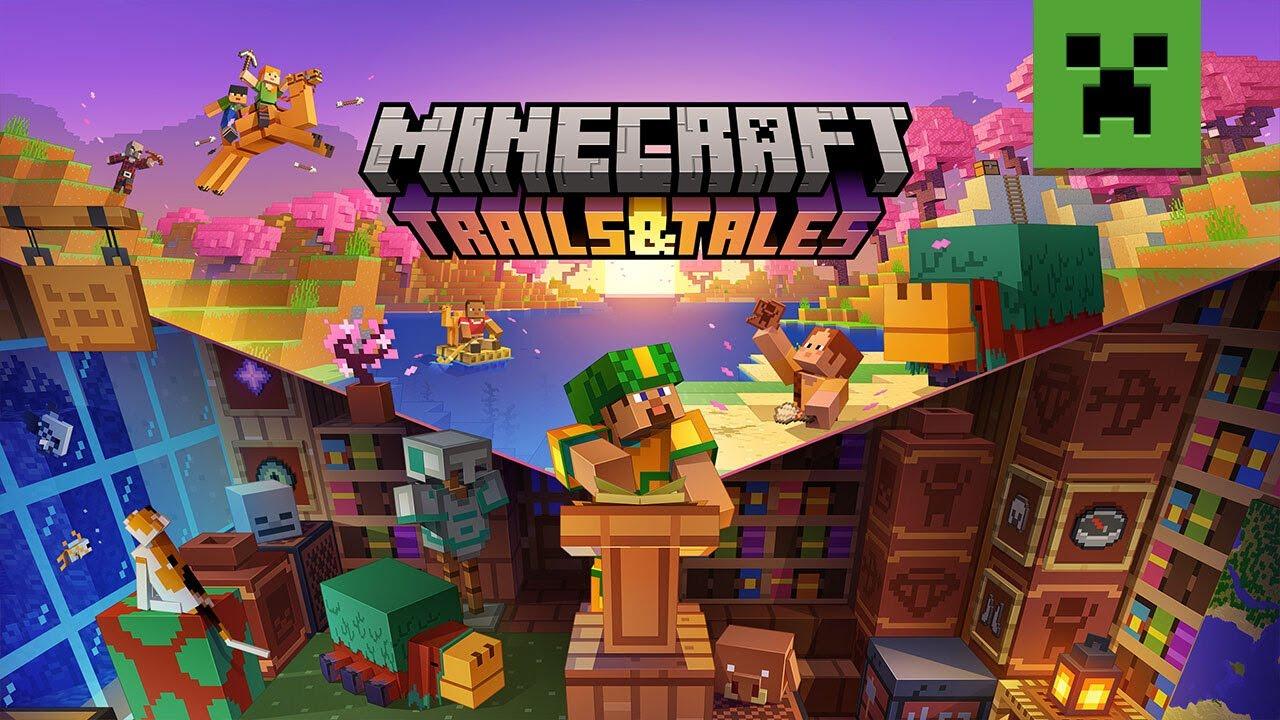 Highlights of what's new:
Added Archaeology.
Added Sniffer mob, Torchflowers and Pitcher Plants.
Added Camel mob.
Added Smithing Template items and redesigned the Smithing Table:

Added a new armor trimming system to visually customize your armor.
Changed how Netherite equipment is crafted.

Added the Cherry Grove biome and Cherry Wood Set.
Added the Bamboo Wood Set.
Added the Chiseled Bookshelf block.
Added Hanging Signs.
Improved customization options for Signs.
Added the Calibrated Sculk Sensor block.
Vibration resonance functionality has been added to Blocks of Amethyst.
Added playable mob sounds with Mob Heads on Note Blocks.
Added Piglin Mob Head.
New music tracks added to Cherry Groves, Desert, Jungle, Badlands, and Flower Forest biomes.
New Trails & Tales Advancements.
A full breakdown of all the features can be seen on the Minecraft blog post.
The best way to play Minecraft on desktop Linux and Steam Deck, especially for modding, is with the Prism Launcher see my previous guide for setting it up on Steam Deck. However, the official launcher works quite well if you're not doing any modding. You might also want to know about a recent security incident for modding but anyone playing without mods are fine.
Some you may have missed, popular articles from the last month: