Probably my absolutely favourite action platformer for the over time action and hilarious characters, Broforce is set for the Broforce FOREVER update on August 8th.
This is the final update to the game so the forever naming sees appropriate. It will offer up "an improved and expanded campaign with new unlocks, along with six new ultra-patriotic bros, four new democracy-spreading challenge levels, and the ultimate expression of military might – bug fixes".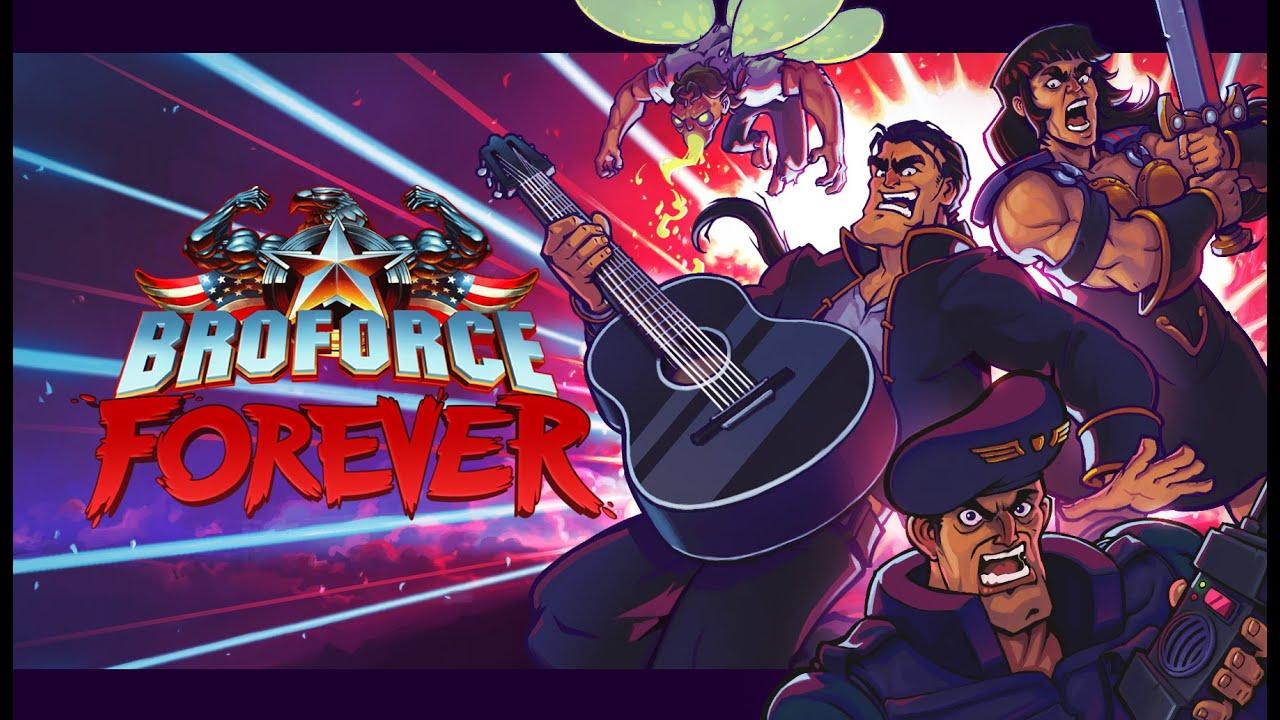 The new BROS being added in:
Seth Brondle - Harness the calculating intelligence and acid-spitting allure of Broforce Forever's biggest bug yet. Climb on ceilings and utilize explosive teleportation as you swat evildoers like flies.

Xebro - Use your formidable fighting and flying Chakram skills to help those who are unable to defend themselves. Strike fear into the hearts of terrorism with your war cry, then cut them up real good with your sword.

Desperabro - Harness the power of music to enchant evil before blowing it away with dual-sawed-off shotguns. Every man deserves one last chance to dance before he dies.

Broffy the Vampire Slayer - Become the thing monsters have nightmares about, a stake-throwing, unholy monster purging, self-resurrecting teenage Slayer.

Bro Gummer - Embrace freedom in the most patriotic way possible: OVERKILL. Snipe your way around the world vanquishing evil with pinpoint accuracy, or just get back to basics and ram dynamite down its throat.

Demolition Bro - Send a maniac to catch a maniac. With his Bouncing Bomberman Bomb and Freeze Grenade, this Bro is ready to put evildoers right back where they belong… ON ICE.
A bunch of new enemies will also appear including motorbikes that try to run you down, large machine gun placements, and something about aviation enthusiasts that transport troops and fire bazookas from on high in their liberty-shunning new blimps. Level design adjustments too including a bunch of new barbed wire and sandbags strewn throughout cities making things a lil more challenging in places.
Available to buy on Humble Store, GOG and Steam.
Broforce has a Native Linux version and it is also rated Steam Deck Playable.
Some you may have missed, popular articles from the last month: