Landnama from developer Sonderland scratches a very weird itch as it mixes exploration, survival and city-building into one and it's quite a challenge too. Note: the developer sent me a key.
The developers say it gives you the "thrill of a dungeon crawler with the vibe of a city builder" and they're not wrong there. You start off with a single tile and a mostly empty map, with you needing to explore tile-by-tile to expand and hopefully survive the coming winter. You have a single resource, heart, which is used for everything and there's no second chances for failure here with an ever-increasing challenge.
It's a real-time game too, so it's not quite like Civilization although you can pause any time. You need to stock up hearts because when Winter hits, it will take a whole bunch away. Shown in the screenshot above, at that point I had 18/25 hearts and winter will cost somewhere between 9-14. When Winter does hit, it will flick between 9 and 14 and you hit a button to lock in a number (hopefully a lower one). You could attempt to chance the Winter toll, but it can get pretty difficult to land it on a good number.
The problem is deciding where to explore and what buildings to put down, so that you can increase your gradual heart production while also keeping enough back for the Winter. Landnama sprinkles in random events too, some of them can be pretty devastating but others are just a mild inconvenience. Either way, you need to try and be prepared for anything but easier said than done with the randomness of it.
It will take quite a while before you really get somewhere, and you're quite likely to have complete failure on your first few runs. Thankfully, each run doesn't actually take that long and you get multiple chances to play through it each time. When one civ fails, you pick another to carry on your saga.
Eventually you'll get to a run where you've got the exploration and survival aspects down, and you'll start getting a decent amount of heart in each time so that you can expand and not worry too much about Winter. One of the keys is the adjacency bonus of buildings. As you explore, you'll want to salvage some buildings and move them to a better location to allow you to get more heart production so it's a constant game of studying the map.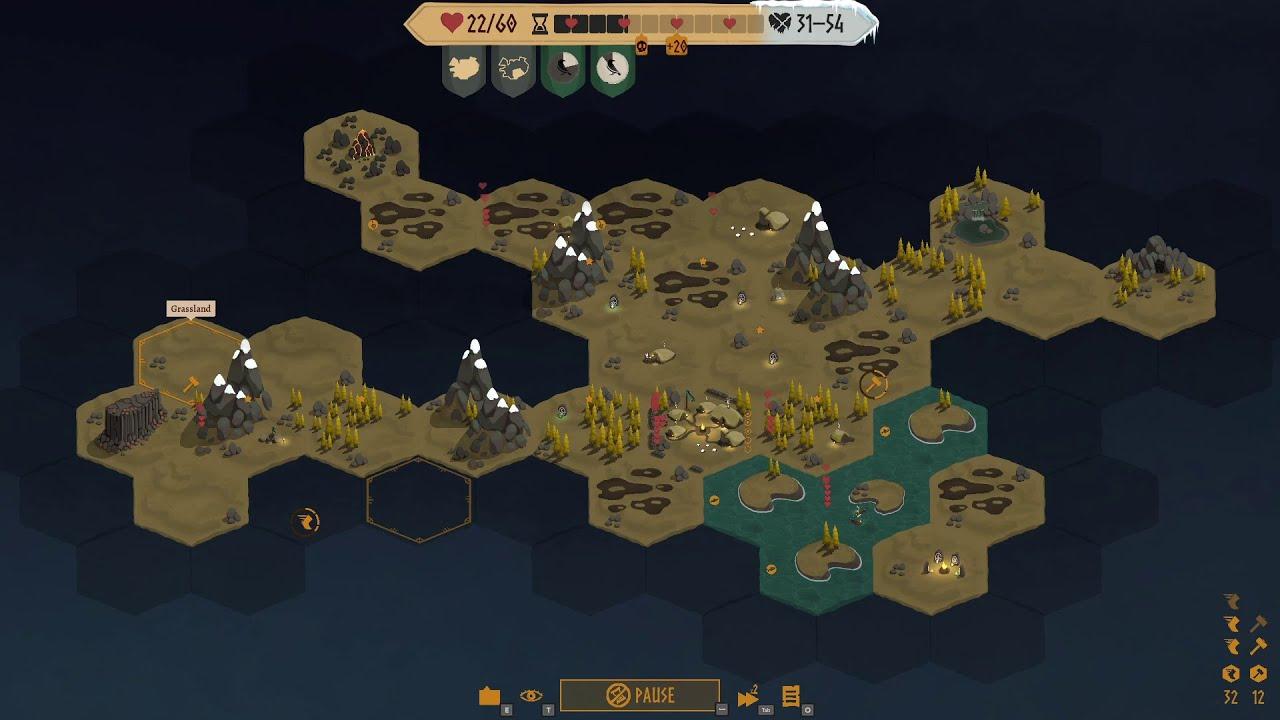 With it now released the developer has been listening closely to feedback on the difficulty and replay value, and they've said they do plan to add in a bunch of extras to address having more to do on repeat runs and they've already addressed one problematic point of the difficulty so I look forward to seeing what they add in future.
The Linux version of Landnama worked great with no issues at all. If you're after a game that will challenge you but still remain somewhat relaxing to play then it's a good choice.
Available on Steam with Native Linux support.
Some you may have missed, popular articles from the last month: