Love a bit of music, comedy and absurdity? Deathbulge: Battle of the Bands has plenty and it's officially out now with full Linux support and it's Steam Deck Verified too. Seems players on Steam are liking it too with a Very Positive rating.
Even though it is Steam Deck Verified the developer still continues making improvements, with an update landing today to improve controls for Steam Deck and other gamepads. The developer has been patching up various other bugs since release too so it's seeing nice post-release support. Another worthy Linux game to add to your collection. Check out the trailer below: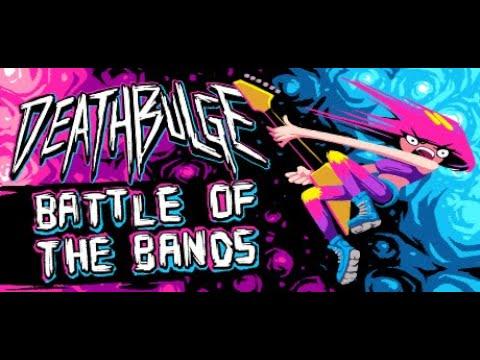 Game Features:
Customise the band with 9 musically-themed classes to choose from, each with their own attacks, perks and sensational appearance.
Kick down every single door you come across, regardless of how unlocked they might be.
Some doors will be too strong to kick down. That's why you gotta kick down weaker doors to level up your door kicking skill until you're strong enough.
Fancy combat system that focuses on BAR EFFECTS. What happens BETWEEN turns makes all the difference, bringing real-time elements into the turn-based combat.
Sew patches of band logos onto your BATTLE JACKET for extra perks in BATTLE.
No Random Encounters! Monsters will be shown on the field for your avoiding leisure.
Original soundtrack that'll make you say things like SIIICK and OH RIGHT ON.
Bursting at the seams with humour, absurdity and a wide variety of colourful characters, armed with an abundance of dialogue faces to express themselves TO THE MAX.
A rich world packed with well over 100 unique NPCs.
Even the ITEMS have personality. Say bye bye to the generic "HEALTH POTION". Local NPC Barry Friendly is taking care of the soothing beverages around here. Sink into a warm cup of BARRY FRIENDLY'S TEA whenever your health is low. Maybe you'll even have the pleasure of meeting Barry at some point.
One of the enemies you fight is a skateboarding platypus.
This was actually funded on Kickstarter, so it's good to see another successful release thanks to crowdfunding.
You can buy it on Steam.
Some you may have missed, popular articles from the last month: