In the mood for a fresh soulslike? Lies of P released recently from NEOWIZ, and thankfully it really does run nicely overall on Steam Deck and desktop Linux. Note: Key provided to me by ICOPartners.
More about it: "You are a puppet created by Geppetto who's caught in a web of lies with unimaginable monsters and untrustworthy figures standing between you and the events that have befallen the world of Lies of P.
You are awakened by a mysterious voice that guides you through the plagued city of Krat - a once lively place that has been poisoned by madness and bloodlust. In our soulslike, you must adapt yourself and your weapons to face untold horrors, untangle the unfathomable secrets of the city's elites and choose whether to confront predicaments with the truth or weave lies to overcome them on the journey to find yourself."
When it comes to the Steam Deck, plenty of new releases don't exactly run well. As we've seen with the likes of Starfield, Jedi Survivor and more — optimization on the lower-end has become a problem. So nothing is guaranteed which is why it's nice to see Lies of P not only running but being smooth too! Here's a video with a little benchmark and then some gameplay to show on SteamOS 3.5 Preview with Proton Experimental: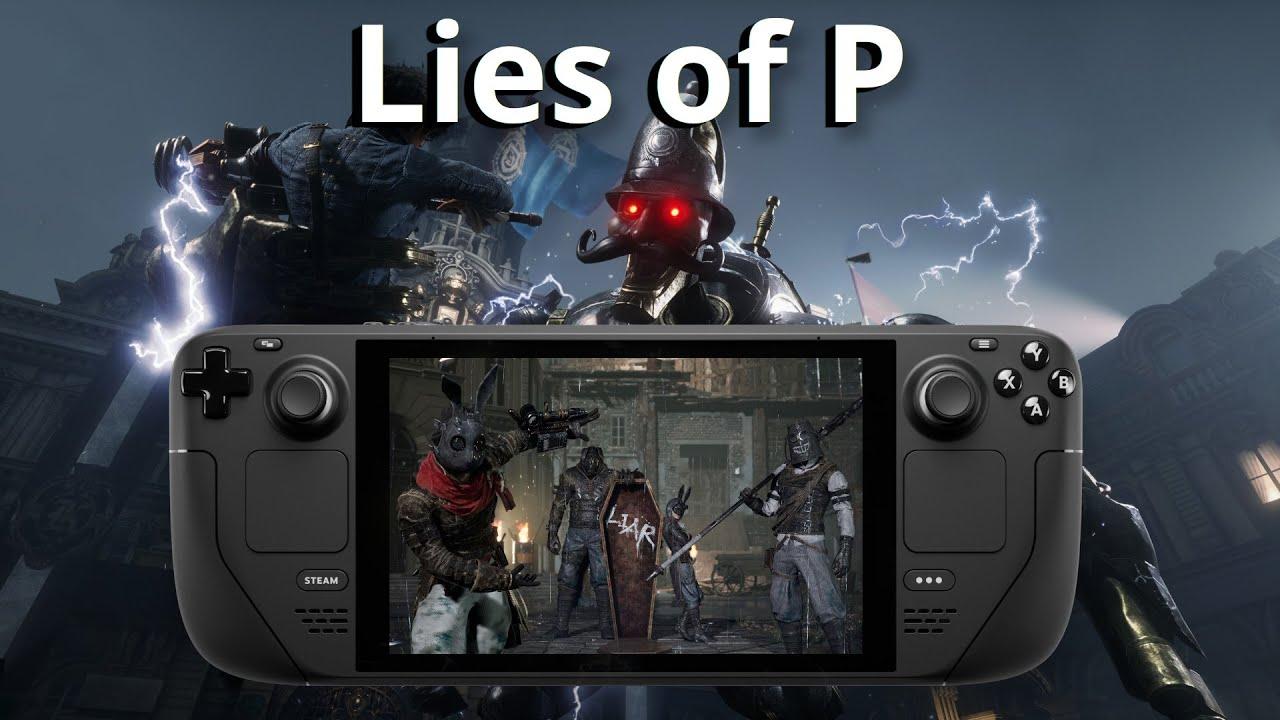 For Steam Deck I would suggest the picking the Medium preset, and you can happily bump up the Visibility and Texture Quality settings to High, keeping on FSR 2 and it runs nicely at 40-45Hz locked in the Steam Deck performance menu.
When it comes to desktop Linux again using Proton Experimental, AMD Ryzen 5800x and Radeon 6800XT with Mesa 23.1.8 on Kubuntu 23.04 it is very much click and play again. It's pretty rare for a more powerful system on desktop to have much trouble with new releases on Proton now which is a great place to be. But given how well optimized Lies of P appears given how it runs on Steam Deck - how well does it run here? Quite impressive actually.
Click screenshots to enlarge them:
Testing it on the "Best" graphics preset with FSR2 on Quality at 2560x1440, it's been mostly sat around 180FPS in the smaller areas dipping down to around 140FPS in more intense areas.
It's not often that I actually get on well with soulslike games but Lies of P feels accessible, and I actually found myself enjoying my time with the exploration and combat that I don't usually get with other similar titles. The setting is quite interesting too giving a very alternative and clever take on Pinocchio.
Overall I really love it and think you will too if you usually enjoy soulslikes, and perhaps even if you don't. It's certainly not an easy game though, it is designed to be challenging!
You can buy Lies of P on Humble Store and Steam.
Some you may have missed, popular articles from the last month: