APICO is a really sweet game about saving and breeding Bees, and the free 3.0 update is now set for flight on September 26th with plenty of fun sounding additions. Taking ideas from real-life with a bit of fantasy mixed in, APICO blends together beekeeping, gardening, crafting and exploration into a cute relaxing gem. A portion of the proceeds from sales also goes towards bee conservation.
Here's what they say will be in the 3.0 update:
New areas: Dive deep down to the bottom of the ocean and discover a new bee-ome with new areas to explore that include deep-sea flora and fauna, a coral reef system, and more!
New Bees: Discover, collect, build homes and breed new species of bees found only at the furthest depths of the ocean, and collect their resources for craftables and quests.
New Quests: Harness the help of your newfound bee friends to restore the damaged coral reef system and clean up underwater pollution to help the bee-cosystem and its inhabitants thrive.
New Fishing Mechanic: Skipper's dad, Captain, arrives at the archipelago to teach you the ins and outs of a new mechanic — fishing!
And More: New quality-of-life improvements, including a newly added trash can and nearby chest auto-deposit, will help your beekeeping bee-come more efficient than ever! 
What the heck are Bees doing underwater? Check out the new trailer: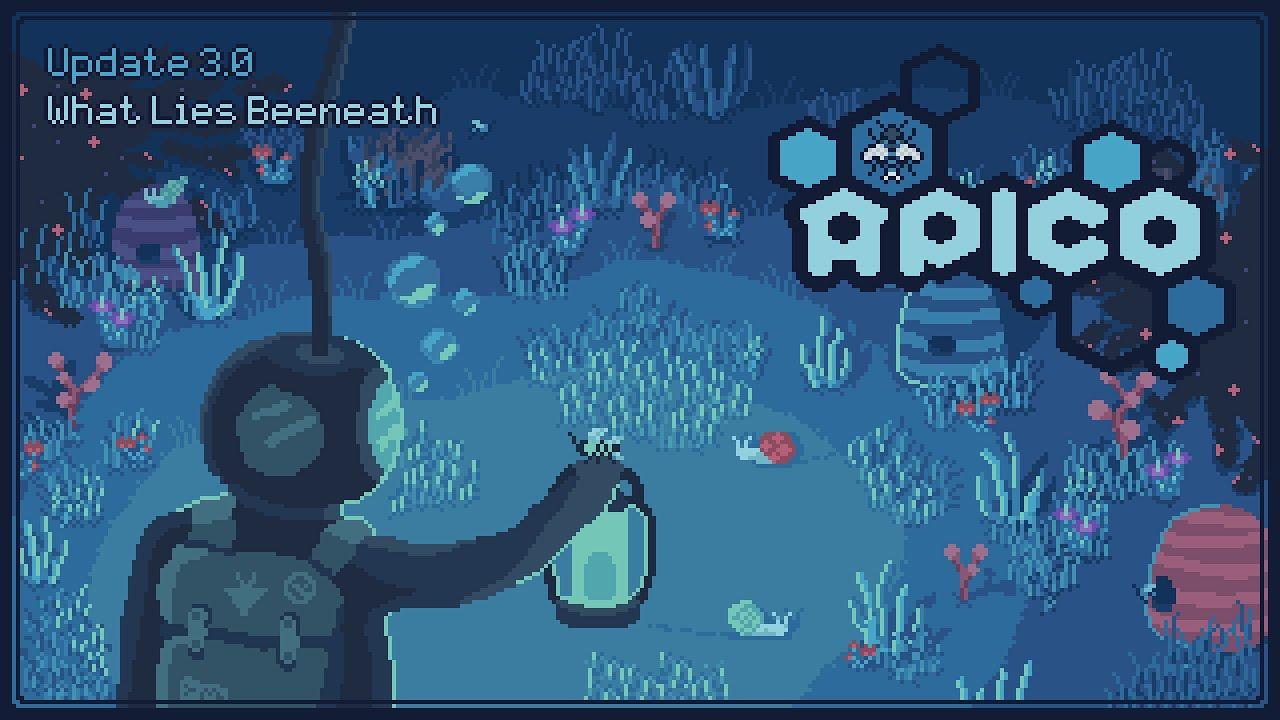 It has Native Linux support and is Steam Deck Verified. According to Steam users have given it a Very Positive rating. Beeautiful to see. I quite enjoyed my own time with it, although I do need to go back and explore a lot more with it because it's really lovely.
Main features of the game:
Play together with up to four in online co-op, with cross-play available on all platforms!
Unique crafting and beekeeping minigames that drive gameplay progression.
Cross-breed different bees and other pollinators, including butterflies, moths, and solitary bees, to discover over 30 new species.
Grow flowers — each with their own special effect on the environment — to keep your pollinators happy!
Make and sell honey, Apicola, incense, candles, and other beekeeping products.
Repopulate lost species and release them back into the wild.
Multiple biomes to explore, each with its own unique pollinator species.
A chill soundtrack by Mothense creates a relaxing atmosphere.
Uncover the forgotten secrets of the APICO Islands. 
Available to buy right now on Humble Store, itch.io and Steam.
Some you may have missed, popular articles from the last month: