Trese Brothers have now announced that their cyberpunk Squad-tactics heist RPG Cyber Knights: Flashpoint is going to launch on October 17th. This follows multiple impressive demos shown off during recent Steam festivals, where they were repeatedly improving it based on feedback so hopefully the full release is looking good.
Most recent trailer (few months old, but gives a good enough look at it) is below: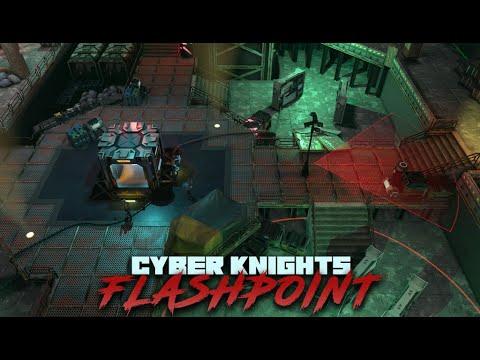 Features:
3rd Person Turn-based Squad Tactics: The best of modern tactical RPGs—gridless movement, cover & overwatch, initiative manipulation and more. Outsmart enemy security with creative stealth & hacking or go loud with powerful weapons & abilities.
Unique Cyberpunk Stories: Contacts, squad members, and world events will weave together in stories reminiscent of the pen and paper cyberpunk RPGs we played for years while building the lore of this world.
Thrill of the Heist: Choose your jobs & work your network for advantages to pull this off. Get the crew you'll need & gear them up. Finally, look for ways to score a little more—what's the worst that could happen?
Power-Player Strategy: Balance factions, favors, reputation and more. Rivals, fixers, arms dealers and corporate big shots... who you work for, who you fail or betray, all of it can open and close opportunities for you. Watch your heat, and try to make sure more people owe you than the other way around.
Endless Builds: Experiment with endless combinations of talents, multi-classing, cyberware, weapons and gear to build the perfect team.
Safehouse Base Building: Build out your safehouse and upgrade rooms such as weapon shop, hund kennel and medical bay.
Evolving Characters: The jobs you take have consequences for both your crew and connections. Loyalty, traits, cybernetics and escapes—you might get offworld in the end, but will any of you be the same?
You can follow it on Steam. It will have full Native Linux support at launch.
Some you may have missed, popular articles from the last month: