Valve continues to update Counter-Strike: Global Offensive Danger Zone, with the latest update adding in some of the teased deployment perks.
As a reminder, the last update to Danger Zone (the Battle Royale-like mode for CS:GO) overhauled the game in a number of ways. One of them is how you pick a special perk before you deploy, to get a special item like boots to make you jump high (love them). This update adds in Ballistic Shield, Firebombs and C4 as options with more to come like Drone Pilot and ways to get extra money.
Have a look at a full game of Danger Zone on Ubuntu 19.04 with the new Sirocco map: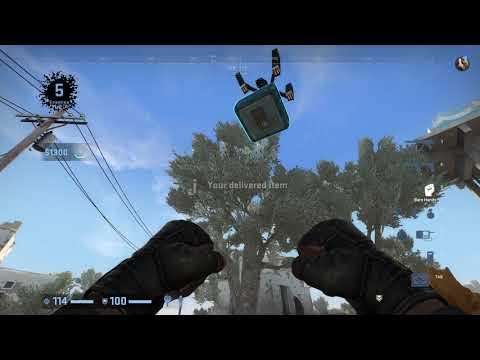 The feature that actually shows the kill-cam from the opposite side is actually brilliant. Especially in the above video, where you see my team mate take down an enemy and then I finish the game off. Danger Zone really gets the blood flowing that's for sure, I absolutely love it.
The newer Danger Zone map, Sirocco, also had some tweaks with the latest update. Little things like missing textures, preventing landing on top of Kasbah towers, fixing a hole in the world at the bottom of the "stepwell" and so on. Additionally CS:GO also had a fix for several exploits, a minor regression caused by molotov bouncing off sky surfaces was solved and the Train map also had a few little fixes.
I'm really liking Valve's renewed focus on expanding CS:GO. Not surprising though really, competition is heating up and they need to pull people back in. Either way I appreciate it, Danger Zone is damn good fun. I have to admit, I was extremely sceptical of their decision to practically force Duos but it actually makes Danger Zone quite a bit more interesting. I would still absolutely like a Solo playlist though, I hope they add one in.
As a reminder, it's free and you can find it on Steam.
Some you may have missed, popular articles from the last month: