Made for the Adventure Jam 2019, The Inanimate Mr Coatrack from Powerhoof is a rather silly comedy adventure.
The Adventure Jam 2019 ran back in June from the 8th to the 22nd, so considering they only had two weeks I'm astonished at the quality of it. Not only does it have some lovely artwork, the voice acting is amusingly good too, as is the story and gameplay. Not surprising then, that it actually won first place in the Game Jam.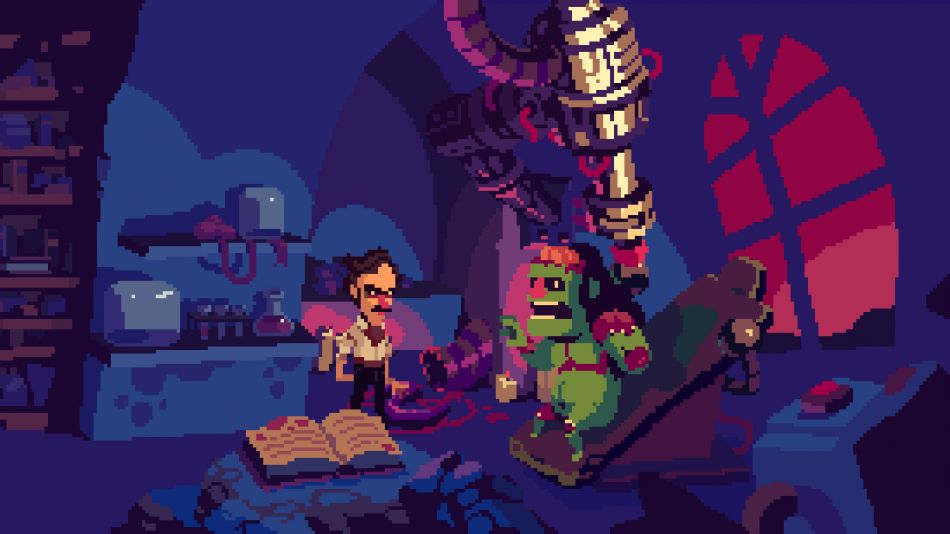 About it:
Dr. Victor Bernhardt is on the verge of conquering the last great frontier... Death.

Everything is ready, thanks to the recently deceased Argyle Coatrack, who donated his organs for science... though only his brain was salvageable after his fatal fall from a 3rd story window. But... Mr. Coatrack wouldn't let a little thing like that set him back!

The Inanimate Mr. Coatrack is a bawdy buddy-comedy adventure full of sweary undead shenanigans, jokes about willies, and plenty of dismembered limbs!
It wasn't a perfect experience and I wasn't expecting one from something done so quickly, as it had a few times where it seemed to freeze for a second or two. Overall though, a really good job was done on this. It's the kind of light-hearted dark comedy that sits well with me.
Find it free on itch.io, go and have a good chuckle with it.
Hat tip to sub.
Some you may have missed, popular articles from the last month: