System76 sent word earlier about something new. A new (and rather powerful) Linux laptop named the Adder WS. The Adder WS will be the first Linux machine from System76 to include an OLED display, with a 15" size and 4K support it's sounding impressive.
They're saying it's a "workstation laptop", as it's going to be quite the beast. The base standard configuration will have an Intel Core i7-9750H CPU and you can push it up to an i9-9980HK, the top end Intel offer for Laptops (according to System76). It will also come with an NVIDIA RTX 2070 GPU which "uses effective cooling techniques that allow the graphics card to reach its full performance potential"—so it sounds like a pretty damn good unit for some intense Linux gaming sessions.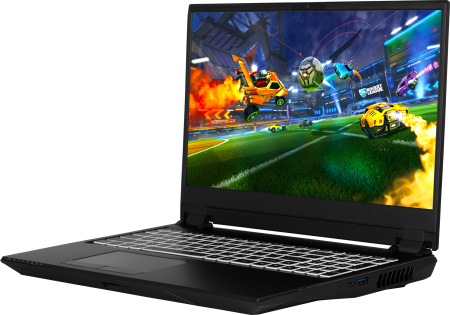 For the rest of it you can have it with up to 64GB RAM, and up to 8TB storage, which includes up to 4TB NVMe storage. It also includes three USB 3.1 Gen 1 ports, three video ports (HDMI, mini DisplayPort 1.3, DisplayPort 1.3 via USB-C 3.1 Gen 2), Thunderbolt 3 via USB-C 3.1 Gen 2, a pair of 2-in-1 Audio Jacks (headphone/microphone, microphone/SPDIF), and an SD card reader (up to USH-II) so it's fully decked out for all occasions.
They're preparing for release and a bigger announcement in "early August", with the initial details shared early. Will let you know when they send over any more details about it.
Find the official System76 site here.
Some you may have missed, popular articles from the last month: