Co-op submarine survival sim Barotrauma has a big update out, hopefully making it easier to host games and dealing with nuisance players with some griefing moderation tools. Note: You can see some initial thoughts we had on it here.
You should no longer have to fudge around with opening ports, as the in-game hosting option now actually uses Steam Networking. Not only does it make hosting easier, it also now allows you to join people from your Steam friends list.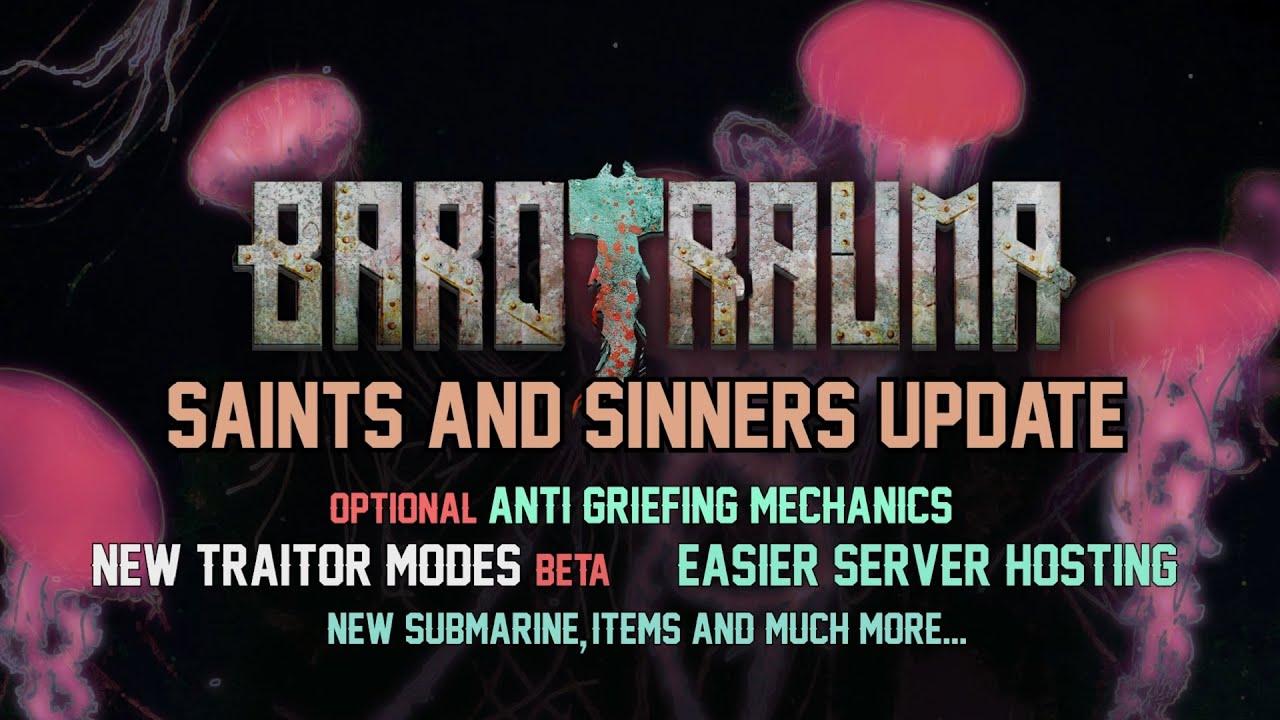 It also introduces the optional Karma and Traitors systems, to help people deal with annoying players. The Traitor system is pretty bare-bones but an interesting idea, designed as what they say is a "creative outlet for the itch to grief." to hopefully prevent some. This system will pick a random player to be a Traitor, giving them some amusing objectives of their own. This will go in hand with the Karma system, so helpful players get a better rating and those who screw around might end up getting Europan herpes or a kick from a game. More can be read on all that here. Both system as mentioned are entirely optional though.
A huge new submarine was added too called the Berilia, built to allow for a crew of up to 16 players. The Berilia is a "top of the line" sub both in terms of mass and firepower, making it a handful even for a decently sized crew.


That's a lot of compartments to watch over…
On top of all that there's also six new weapons, 2 new ammo types, more loot and loot varieties and a new musical instrument.
I've been in a few bigger games since the Early Access release of Barotrauma and it can be an absolute riot with the right people. Laughing away as we sink to the bottom. I'm definitely liking what they're doing, especially the sound of the Traitor system.
Head on over to Humble Store or Steam if you want more info.
Some you may have missed, popular articles from the last month: