Valve seem to be using Early Access to really mix things up for Dota Underlords, with a new update out adding in Contraptions you can put on the board.
While I like Underlords a lot, I was pretty keen to see them do a little more with it. So the idea of Contraptions is pretty fun and it does mix the gameplay up quite a bit. You can place them on the board, move them around and they will affect the combat making placement even more crucial than ever. They also don't count against the normal unit cap. The team at Valve even made a little trailer for it (source):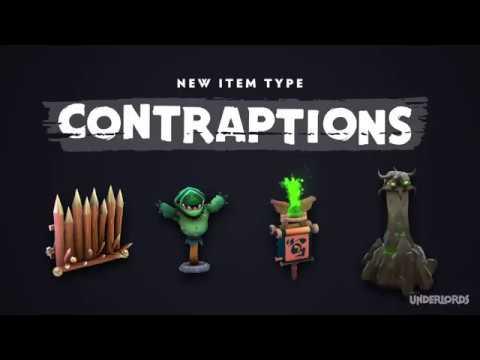 If you can't watch the video, a quick Contraption list for you:
Barricade:

Newly added Tier 2 Contraption.
Has 400 Health and 20 Armor.
Two placeable barriers to block enemies and ranged attacks. Immune to spells.

Target Buddy:

Newly added Tier 2 Contraption.
Has 1000 Health and 10 Armor.
Taunts enemies and draws fire. Can equip items.

Healing Ward:

Newly added Tier 3 Contraption.
Has 200 Health.
Heals friendly units within 1 cell for 20hp/s.

Tombstone:

Newly added Tier 4 Contraption.
Has 2000 Health and 20 Armor.
Ally and enemy heroes spawn zombies when they die within 2 cells of the Tombstone.
Contraptions are not something you buy like heroes, instead they're given out like other rewards: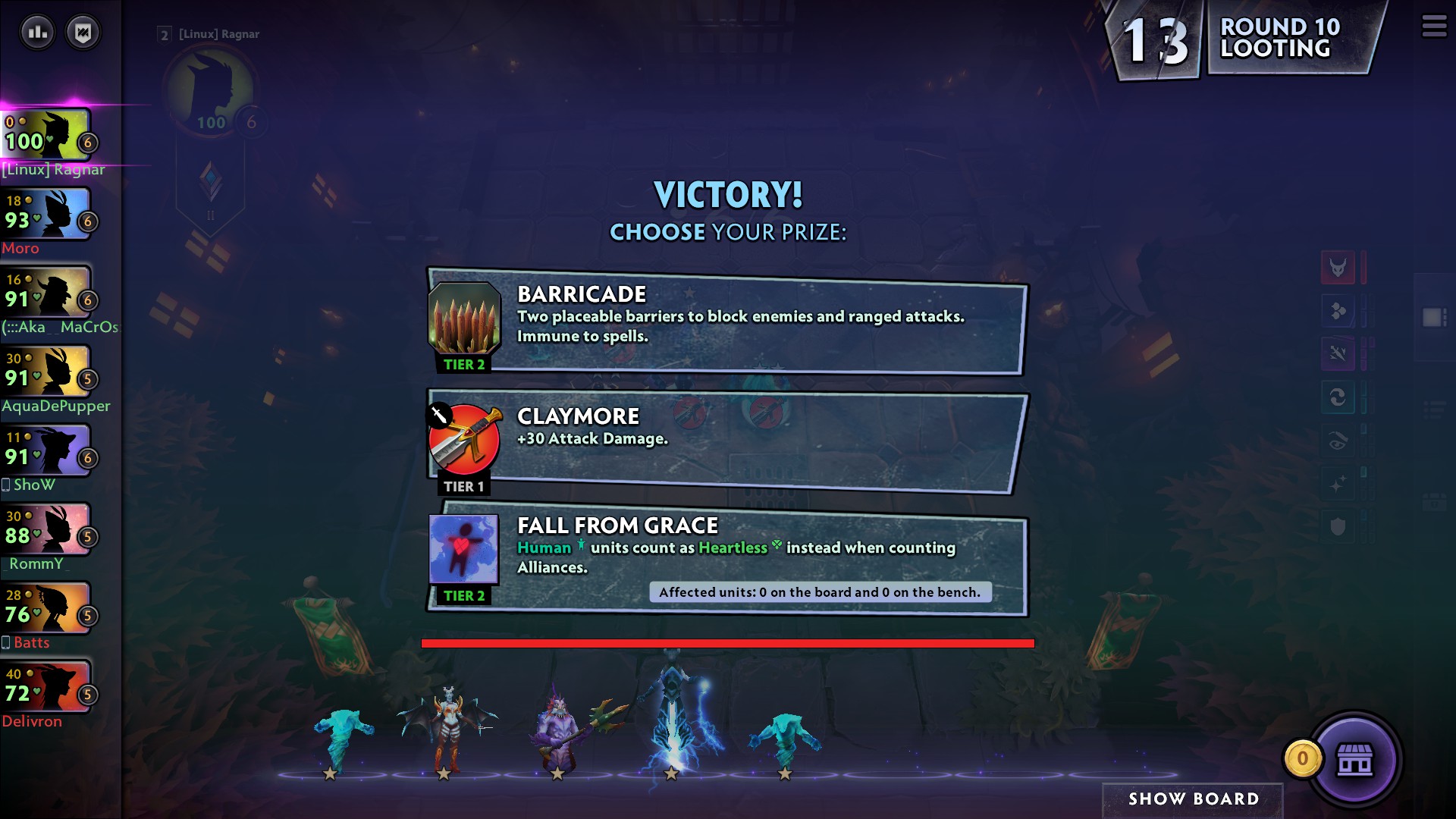 Barricades as an example, might be useful to cover your back from enemies trying to get behind at some of your weaker ranged units. They have quite a number of fun uses. I'm sure people with find lots of ways to use them over time!
That's not all! Valve also mixed up the unit tiers. Tier 5 heroes are now known as Aces, with each being the "capstone to its associated alliance". These Ace heroes have a new "Ace effect", which activates when you have a full level of the alliance they're associated with. As an example, Enigma is the Ace for the Shaman alliance with their Ace effect extending the effects of the Shaman alliance across your entire army.
It's going to be interesting to see how this update changes the meta, for me it's actually got me more interested in it again after taking a little break.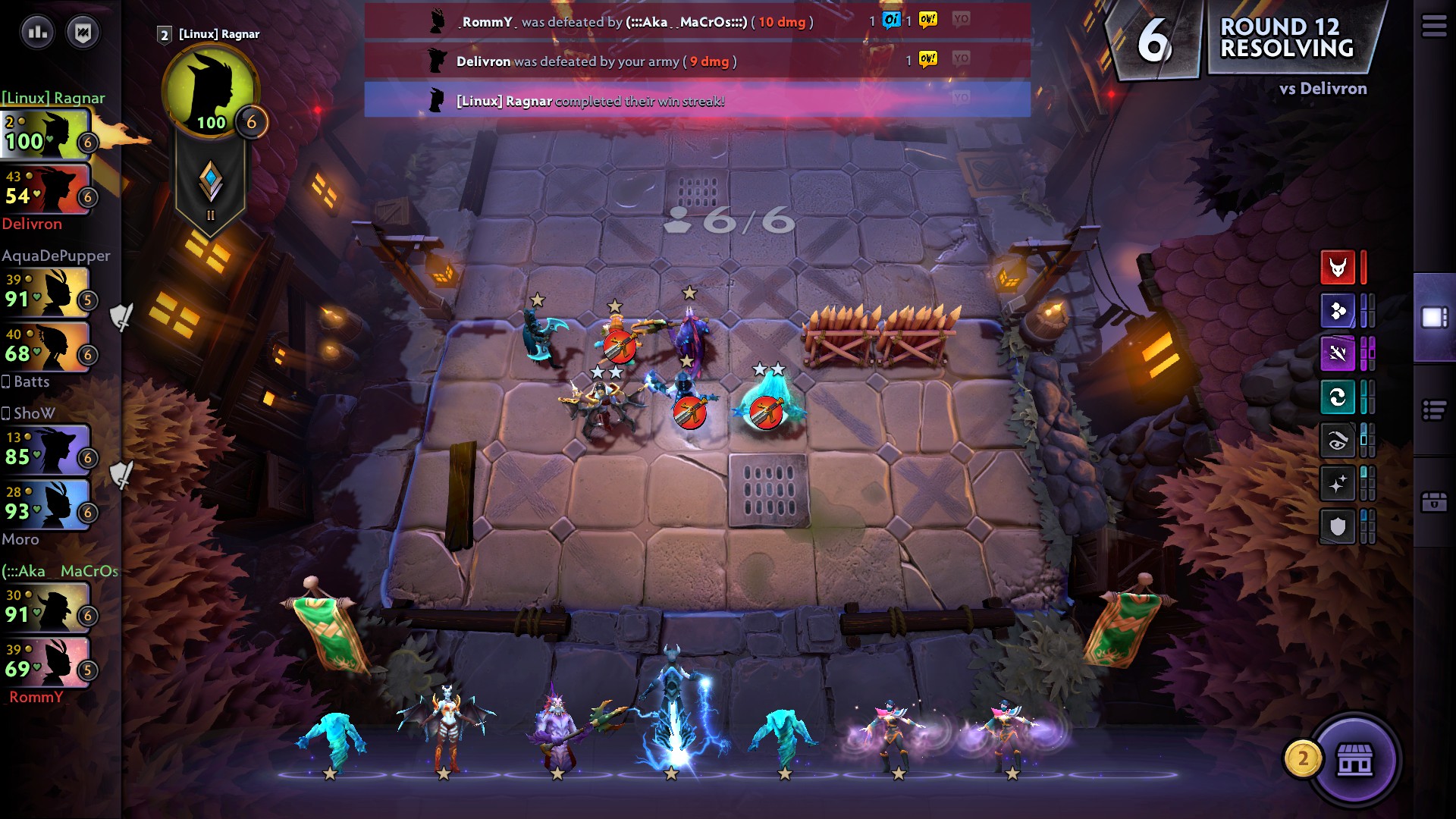 Apart from that there's the usual improvements, bug fixes and balancing updates. The Friends UI was adjusted, hopefully cases of "unexpected unit deselection" have been solved, you can also actually see the next level's odds of finding a hero, the unit panel will show the correct armour values during combat and a few other little adjustments.
See the full news with all the changes on Steam.
Some you may have missed, popular articles from the last month: